Rules:
Paypal or MO
Serious buyers only
No low balls
post here then PM me
if you don't like the prices then pm me an offer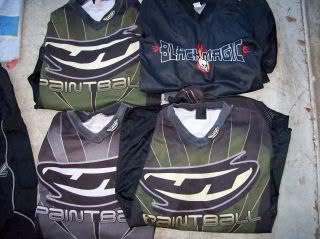 JT jersey olive L- $5
JT jersey black L- $5
JT jersey olive XXL- $5
Black Magic Worr jersey XXL- $gone
Redz pants 34"-38"- $10
Dye Sliders XL - sold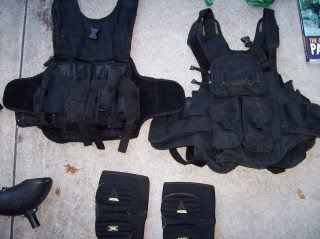 Flurry vests- $15 ea. Condition rating of 7 of 10. The inside webbing has some tears here and there but no one sees that when your were it. Have a 4+2 pod system and central pouch large enough to hold a HPA tank. Many pockets in front, great for scenarios and provides a protective chest and back.
Excel knee pads- $5(small tear in stitching line, can be fixed with needle and thread)
Paintball Junkie Pants 38"-40"- $10 ea condition rating of 7 of 10.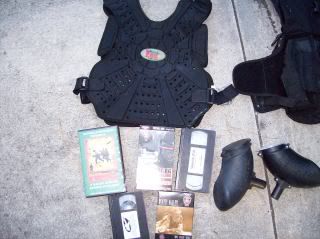 Redz chest protector-$5 (one side of velco broke, held with tap)
Videos- $2 ea
Dye Gloves XL -sold
Wicked Sportz XL-$3
Redz neck protector and cheap one-$5
JT Pants 38"-40"-sold
JT sweater XL-$5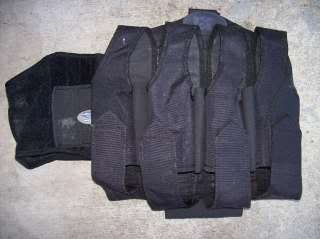 Redz 4+4 with belt(small)-sold
Smart Parts Freak Burn Jerseys. I have 3. One medium. 2 XL's -$10 ea
Smart Parts Freak Burn Pants. I have 3. One medium (brand new). 1 XL. 1 XXL $15 ea
Same pants as above but spray painted kness. Both are XL-$5 ea
Same as the jersey above but spray painted also. 1 XL, 1 XXL- sold
Bunker King Head Bands- $5 ea (1 blk left, 1 yellow left)
Dye head band-$5
Smart Parts Freak Burn (BN)-$5 ea (2 left)
Worr Games bini sock-$5
48 pods-$1 ea (some are spray painted) Will ship all for 35 dollars
Tank Covers:
Rase 68ci-$5
Smart Parts burn 45ci-68ci(brand new)-$5ea
Smart Parts Burn larger than 68ci(brand new)-$5
Dye cover 68ci-$5 (will wash b4 shipped)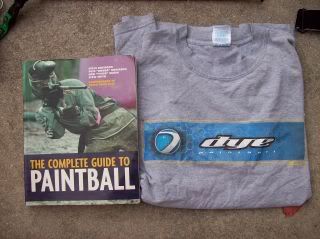 Dye shirt-$5
Paintball guide book-$5