So on the CW's show about a undead medical examiner who eats the brains of murder victims sent to the morgue, gains their memories and skills, and uses those to help the police solves their murders while claiming to be a psychic as a cover...
...and yes, that really is the plot of the show...
...we had the latest victim found on a paintball field in the middle of game.
No, paintball wasn't at fault, it was just an interesting location.
Players actually KEPT THEIR GOGGLES ON in all scenes!!! One kid was absentmindedly shooting at a tree with his goggles off right next to an active crime scene, but his good friend and Big Brother (as in Big Brother, Big Sisters program) was just found dead, so I'm cutting the character a little slack.
Overall, I'd say a positive portrayal of the game as a fun pastime.
Not an inflatable bunker or ramping electro in sight, so some might complain they weren't showing it as a "serious sport" or something, but whatever.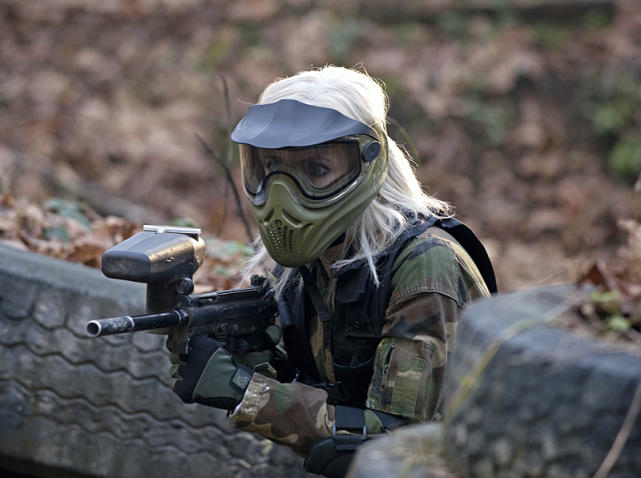 It should be up on Hulu if you want to watch it.