Hi all
I'm wondering what is the material used for base seal in pressure adjustment piston in Custom Products pressure regulator. In photo below it is red:
And here I believe is older version, where seal is made from black material: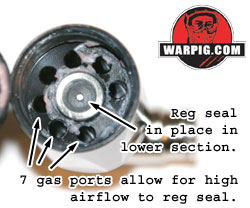 Is it some kind of urethane resin casted in there, or is it pressed in place? Why is there a hole in the middle?
I would really appreciate any info about this seal.