I have a pair of LNIB Deshi Aggressive Skates.
I have only skated on these for about an hour and have been in my closet for a while.
I wear a size 9 1/2 - 10 in a shoe. and these fit nice.
Wants:
200shipped and paypal'd,
Paintball gear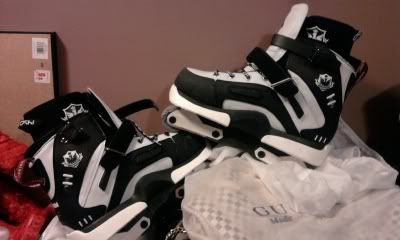 Post here THEN PM me.
Thanks for looking.