The Malaysian RASKAL's victory in the 1st Asian Cup 2004, Philippines was recently featured in the Malaysian Ministry of Youth & Sports Official Website!! Now this what I call supahstaaahs lah!! Congratulations brothers!!
Paintball in our region is definitely growing...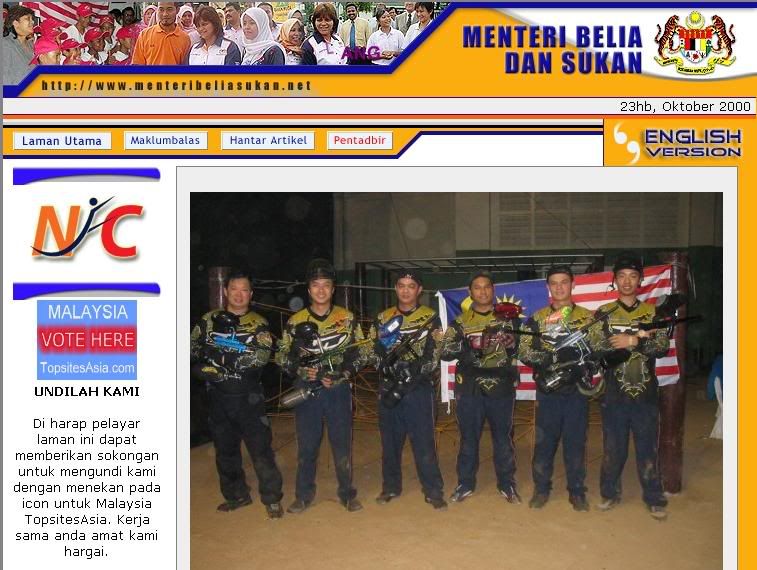 Congratulations to the Malaysian Raskals. Uncle Bear, Uncle TC
, Team Captain Abbys, Allan, Andrew Supahstaaah and Raja!
For the full article you can click on
this
You can also check out the Raskal website at
Raskal Malaysia Paintball Team