Here are some of the pictures taken last Saturday during the ABC 5 shoot at Global Gutz. Paintball was featured during one of their shows. This was also joined by the Philippine Paintball Sports Promotions (PPSP).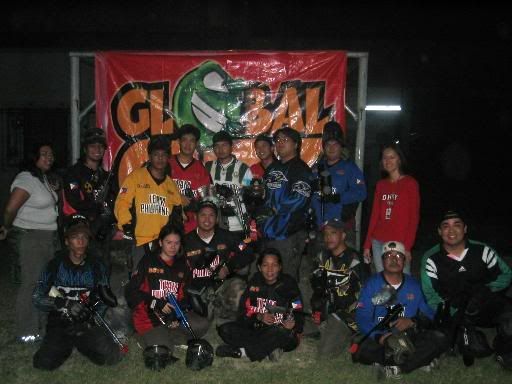 Team Philippines with PPSP staff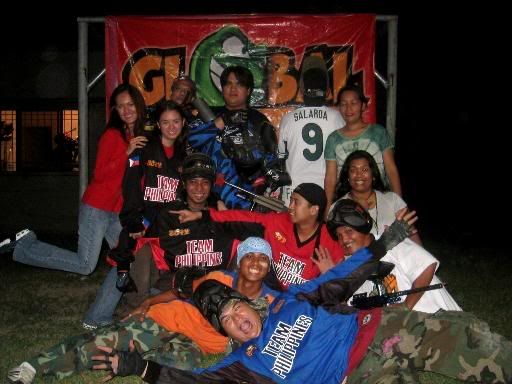 The other side of PB Teams
Team Philippines is a group composed of PB Players from Gotcha and Global Gutz. There are 3 teams for this (Team Philippines Yellow, Blue and Red).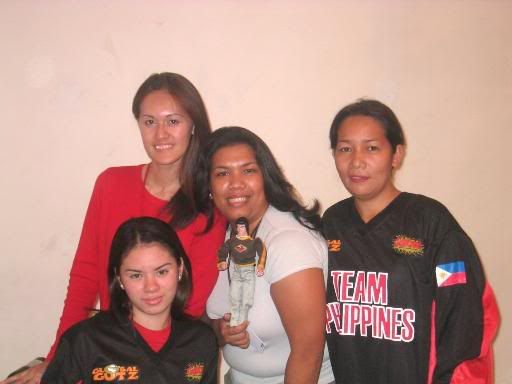 Raskal Angels with the host of the show- KOJI!
The Raskal Angels is an all-girls PB Team. They have participated during the
1st Asian Invitational Paintball Cup
in Manila.