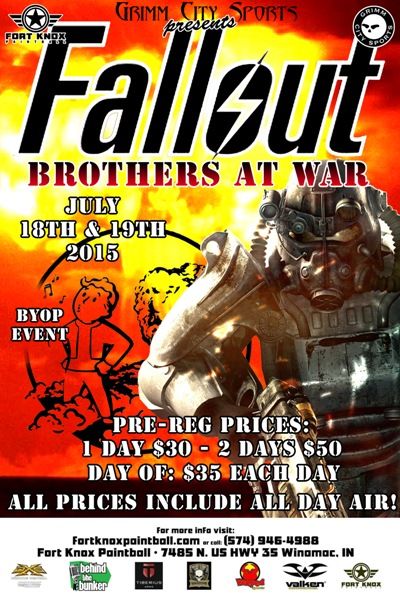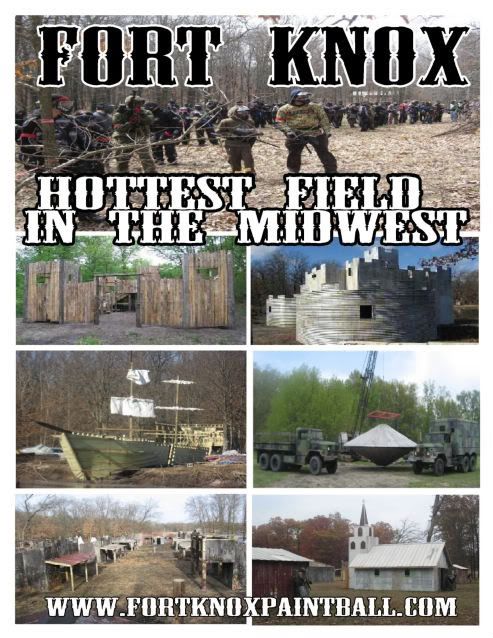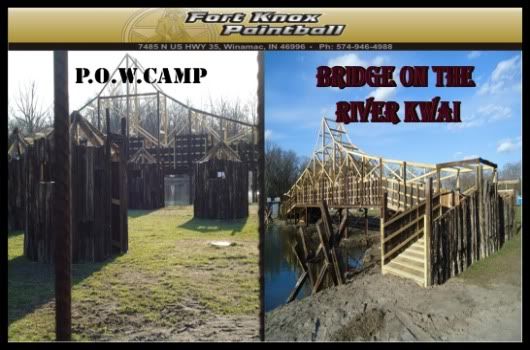 Visit
www.fortknoxpaintball.com
to pre-register
1 Day* Big Game Pass $30 (includes all day air)
2 Day* Big Game Pass $50 (includes all day air)
Factions:
The Brotherhood of Steel/Green
Commanded by Lefty of Rage in Paint
VS.
The Brotherhood Outcast/Red
Commanded by Adolph Ferrer of the Undertakers
After all the dust has settled, the Brotherhood of Steel has finally taken full control of our region of the Wasteland. This did not sit well with some of the Brotherhood. They feel that their true calling is to seek out all the remaining old world technologies and leave the politics to the locals. All of this has caused a rip from within. A faction of the Brotherhood has broken away to go about how they see fit.
These deserters want to reap what treasures are left in the area & leave everyone else left to suffer on their own. The BoS Elder wants a bounty on the heads of the Outcast. All out civil war has been declared within the factions of the Brotherhood! Who will be left standing at the end?
Because war, war never changes.
Friday 7/17
2pm Gates open for primitive camping
Download camping waiver
Day 1 (Sat.) 7/18
8am Registration Opens
11am Player Briefing
12am Game On!
3-4pm Lunch Break
4-7pm Game On!
Day 2 (Sun.) 7/19
8am Registration Opens
9:30am Player Briefing
10am Game on
12:30-1:30pm Lunch Break
1:30-3:30pm Game on
4:00pm Awards and Giveaways