<!> Semi Lengthy Write-up Below <!>
For those of us that own APE Boards on our Thresholds we know that the orientation of the microswitch and fang is different than on traditional markers, causing a squishy feeling instead of a smooth crisp one when tripping it. This may be subjective to some, but most people I've seen talk about this APE board's microswitch agree with me.
Pictures posted below for better insight:
Traditional/Most Common Microswitch Orientation (G3 APE used as sample)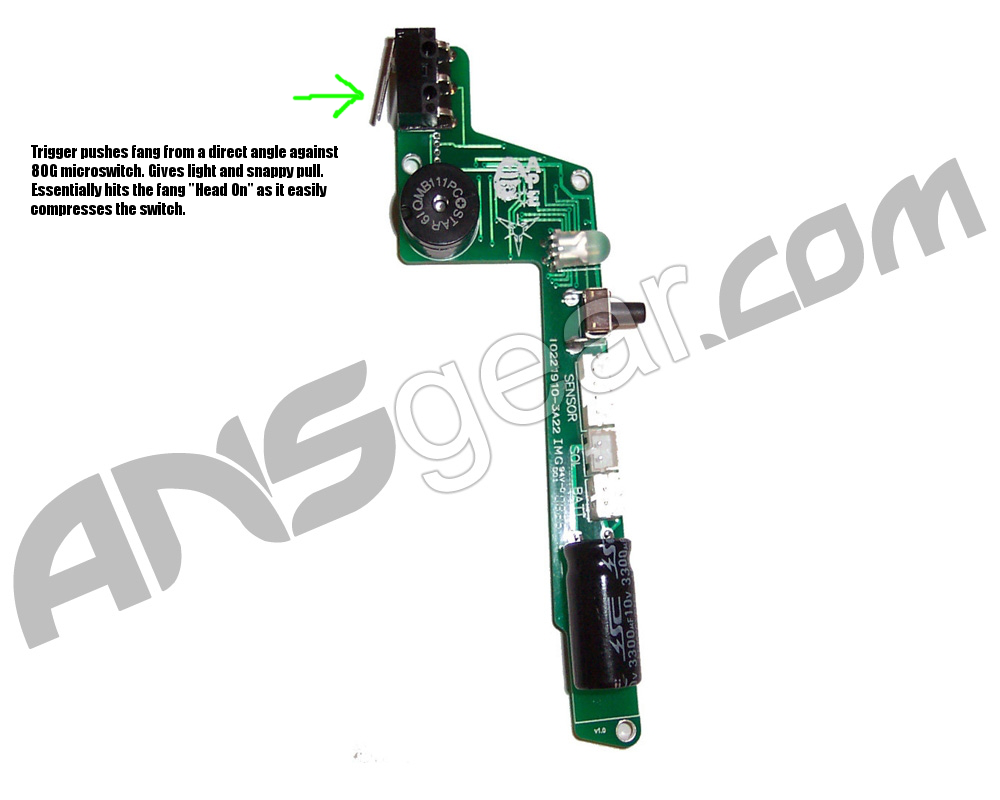 Threshold Microswitch Orientation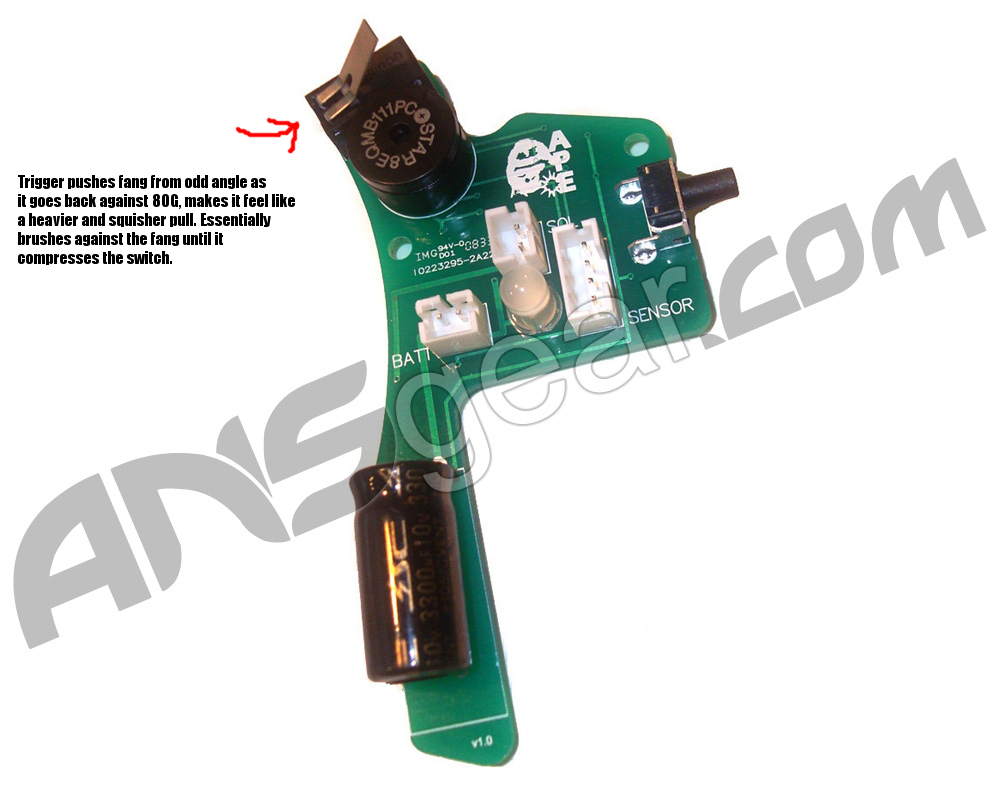 I wanted to know if there are any Threshold APE Board owners out there that have discovered a way to counter this squishy feeling from the microswitch trip/trigger pull.
Keep in mind the following:
• I have the v2 (latest) fang, which replaced the older fang where people complained it was too squishy, however the new one is still squishy.
• I have removed my trigger tension option (magnet, previously spring) to help the trigger pull feel better to the most miniscule avail.
• I have the stock Threshold Trigger and it is unmodified.
The only solutions I can think of are the following and some would void warranty:
• Modding the trigger
• Possibly changing the microswitch fang for an unorthodox one in order to counteract the squishyness (doubt this will work, not sure what kind of fang to look for
• Lowering the tension of the 80g microswitch (no idea how to do that, will obviously void warranty)
• Finding a way to replace the orientation of the microswitch, probably soldering a new one...
...
BUT
I know nothing of soldering
This would obviously void the warranty
Even if it were possible, the cylindrical portion of the board which sticks below the microswitch area would physically block the allowance of a traditional microswitch.

Every person I've seen complain about it usually just states it's the trade off for having more features. I have played with the same mentality but I'm looking for a solution as this is a problem when only semi is allowed- a situation which I find myself in 90% of the time. If there is no way to get rid of the squishy feeling i'll just play on with it.
If you have a solution or know of a simple trick or two to help at all, please post below.
Thanks!