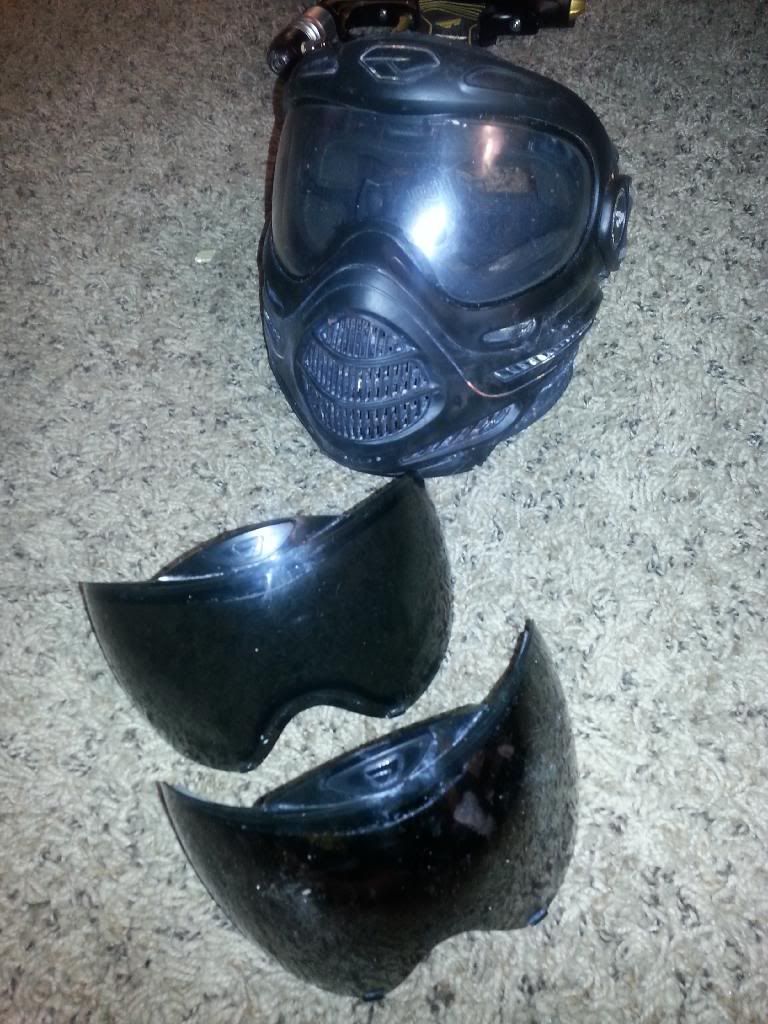 Proto Axis with three lenses (mirrored chrome lense, smoke lense, and clear lense).
The mask is in good overall condition. The smoked lense does have a dimple in the inner lense and the chromed lense is scratched on the left side. Both are still usable though. The clear lense is in great condition all around with no issues.
$30 shipped
JT ProFlex comes with mirrored chrome lense and clear lense. The grill on this mask does need replacing as it melted down on the bottom edge last year in the trunk of my car on one of the hotter days. Otherwise great condition barely used. The tinted lense has done scratches but otherwise no issues. The clear lense was never used.
$30 shipped