=D
Up for sale are three Mechanical Closed Bolt Upgraded Ions that utilize the Mechanical Ion Mod Kits and the Closed Bolt Kits that Y0da900 and I sell.
For reference,
Mech Kit Sale Link ($70 Retail)
and
Closed Bolt Kit Sale Link ($70 retail)
Unless otherwise noted, these markers are built with used parts with the exception of the closed bolt and mechanical kits. Banjos/fittings may be new.. I'm not tearing them down to check XD
The individual parts have been soaked for a minimum of 24hours (twice) to clean off any residue/staining. (Such as the plastic bodies, breeches, cans, etc)
Please note that as used markers, there are signs of wear. Pictures are of the actual marker you are purchasing.
All markers are hand built by me and are guaranteed to arrive in working and non leaking condition. I shoot paint after building each marker, so I know they work. If there are any issues, I will work with you to resolve them.
Shipping via USPS Priority Mail including Full Value Insurance and Delivery Confirmation is included in the USA. International customers will need to message me for shipping arrangements.
Please POST or PM me!
Thanks!
-Jake
Ion #1 $260
NEW Trinity Clamping Feedneck
NEW Reds Body Kit
Blue CP Trigger
NEW Blue Duckbill ASA
Blue Proto Barrel
NEW Macroline
*Note the damage around the trigger pin on the "passenger" side
*Note the scuffs on the Proto Barrel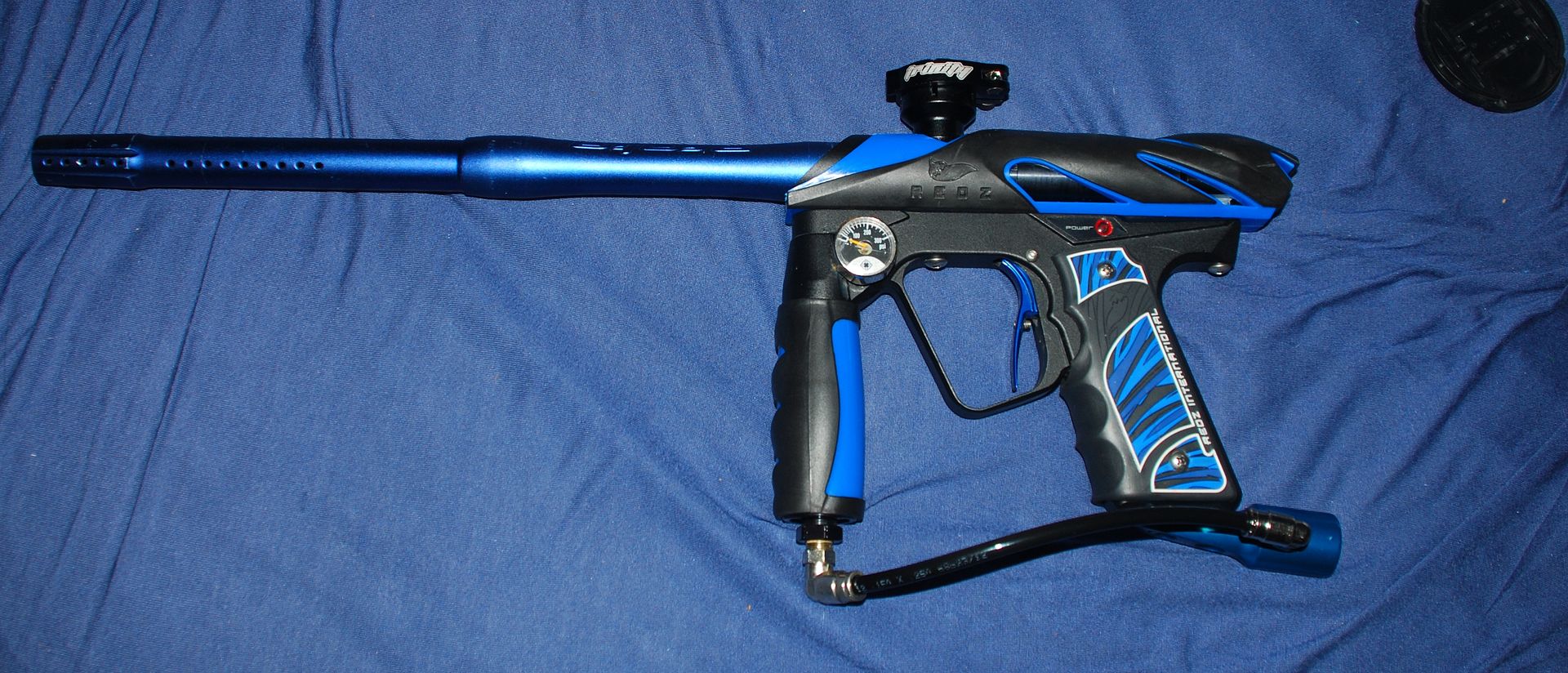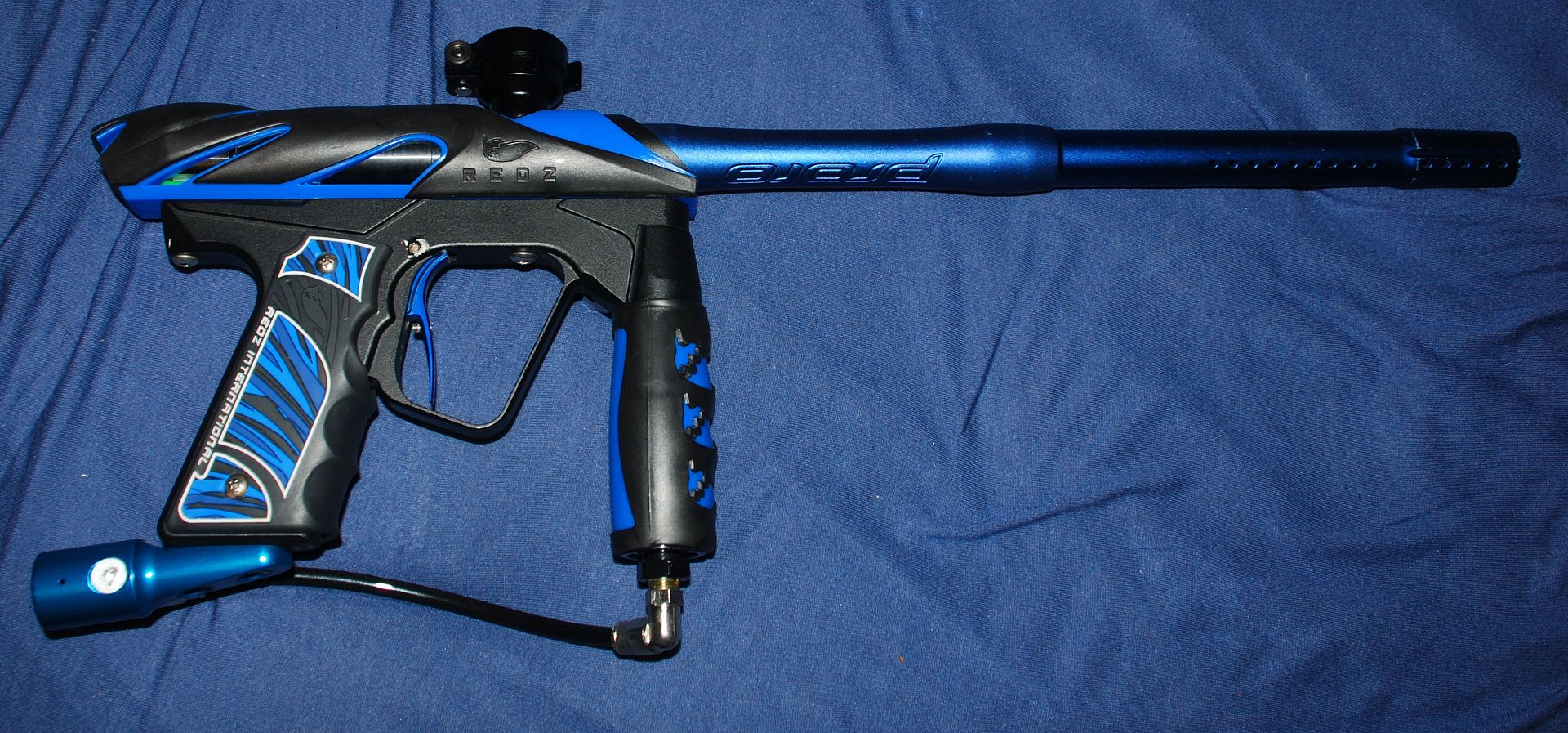 Ion #2 $220 Shipped
Black CP .693 Barrel
Clamping Feedneck
Virtue On/Off Button (lol)
Red Trigger
NEW Macroline
NEW Red Duckbill
NEW Norgren Macro Fitting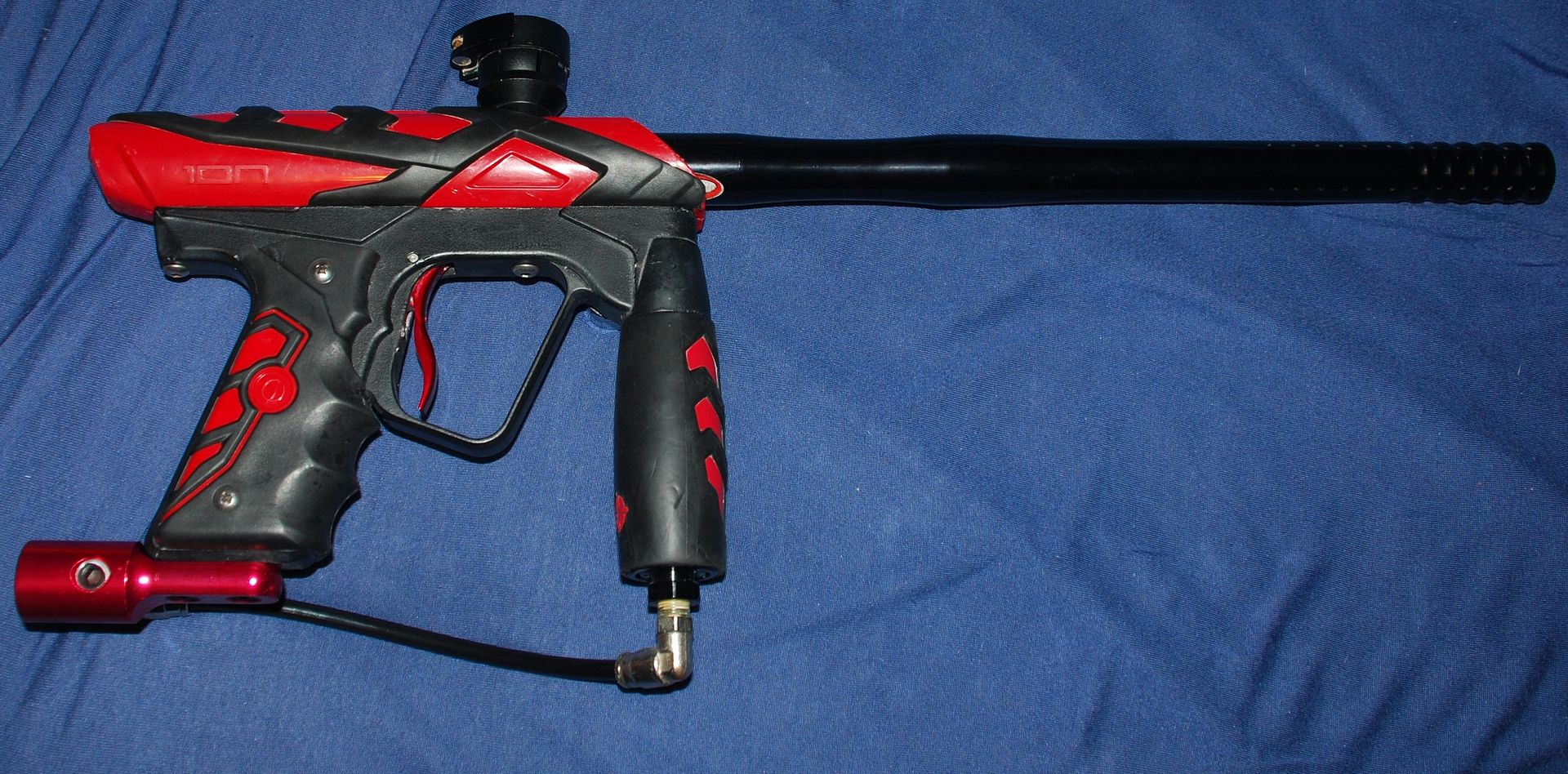 Ion #3 $200 Shipped.
Silver Trigger
Black Clamping Feedneck
Stock Barrel
NEW Macroline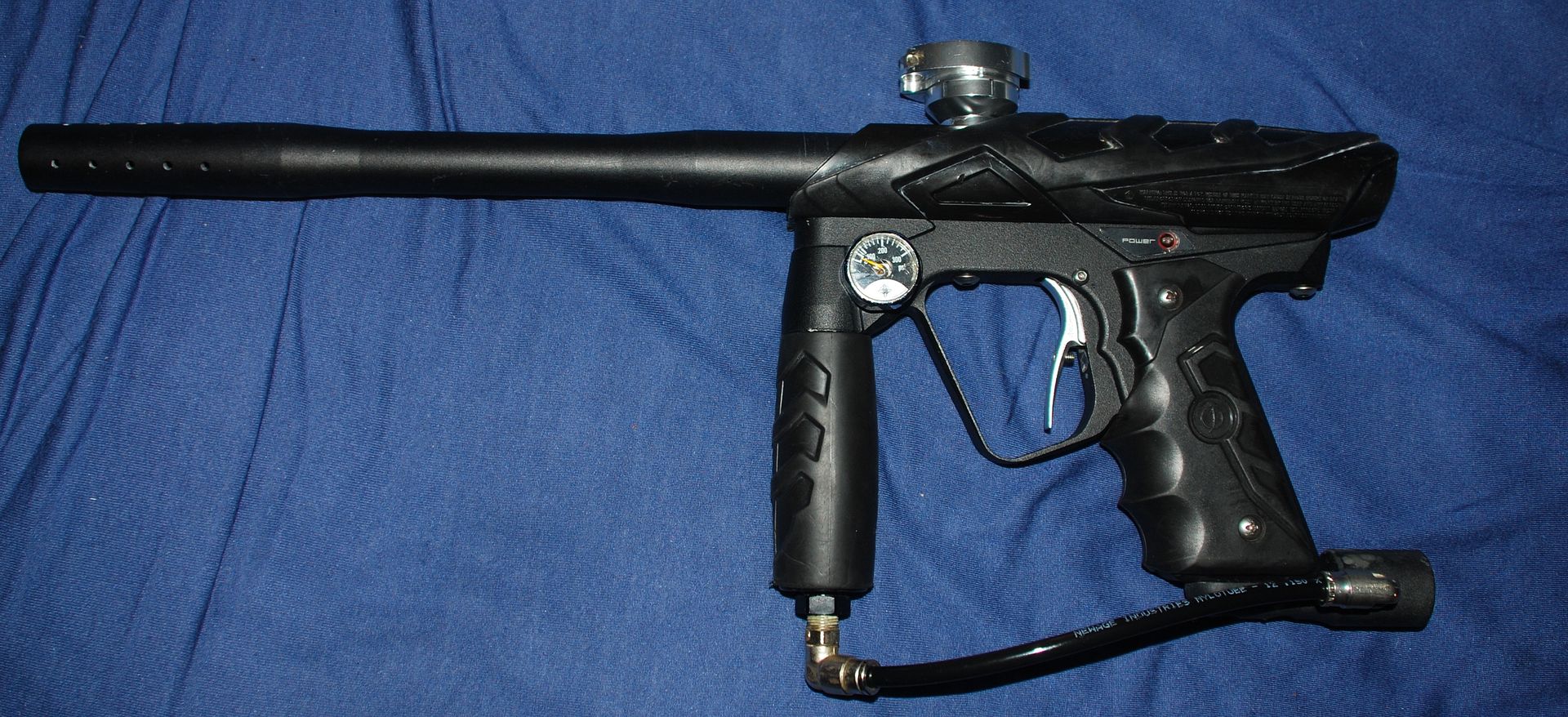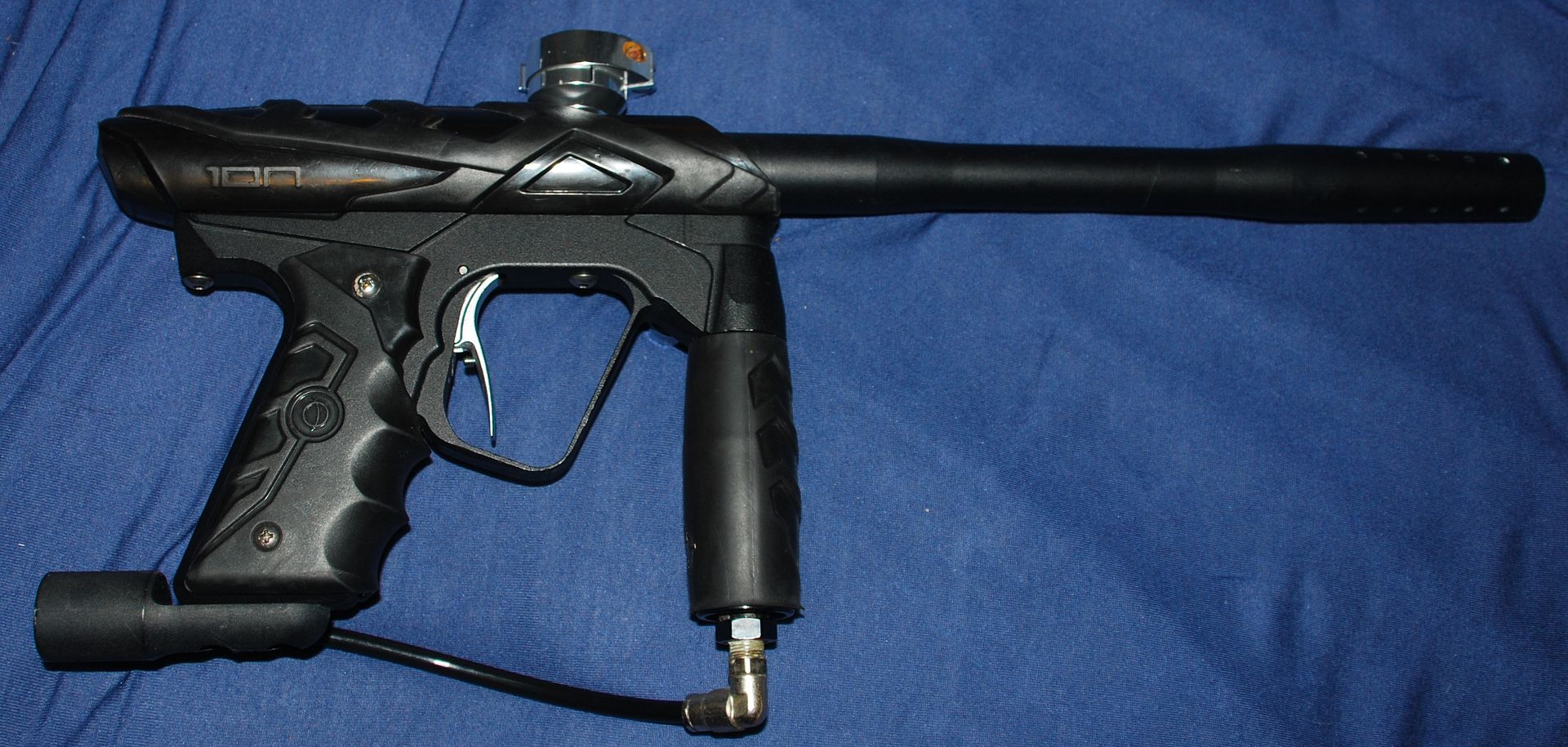 Ion #4 $200 Shipped
Silver Trigger
Trinity Clamping Feedneck
Stock Barrel
New Macroline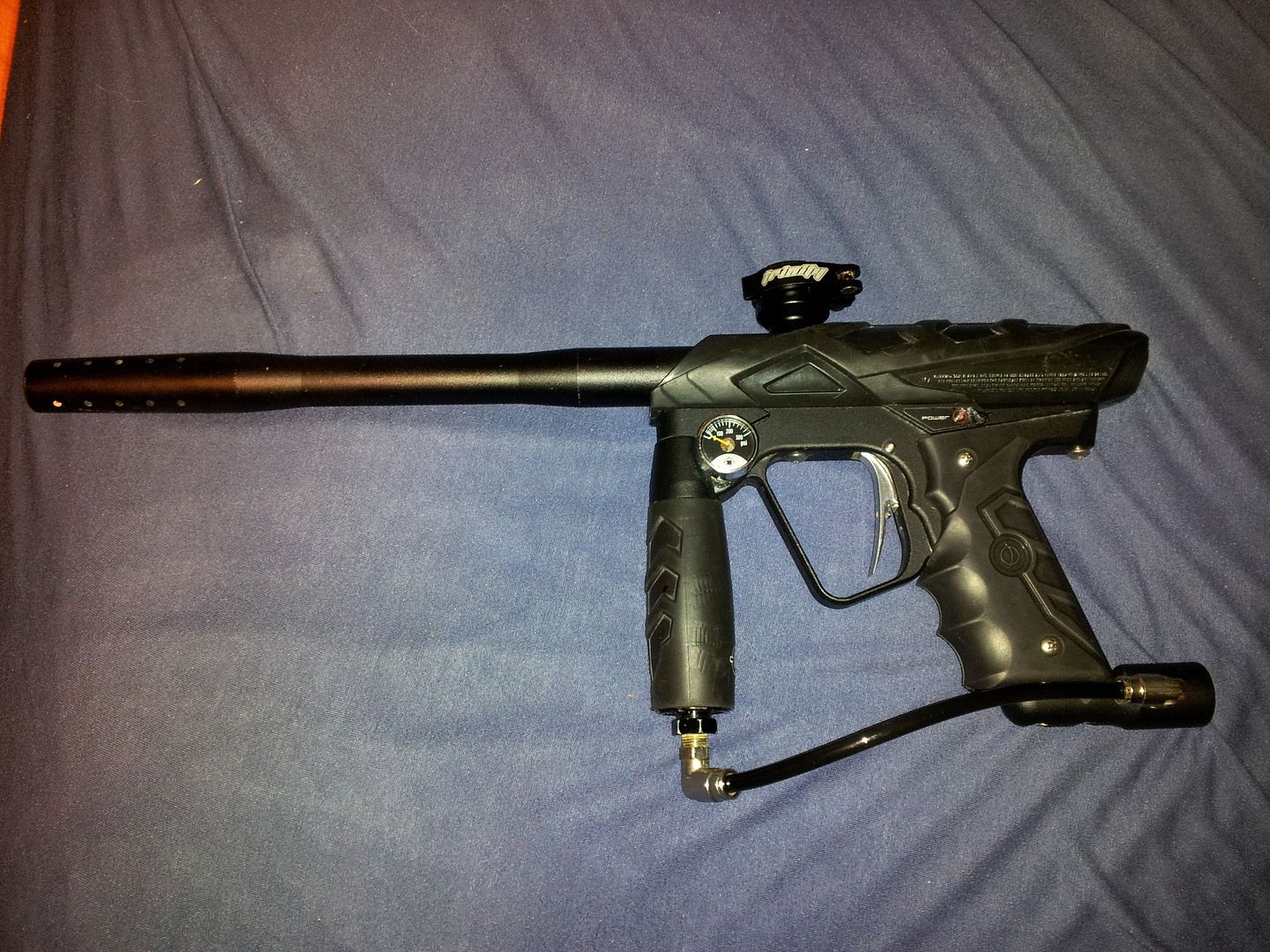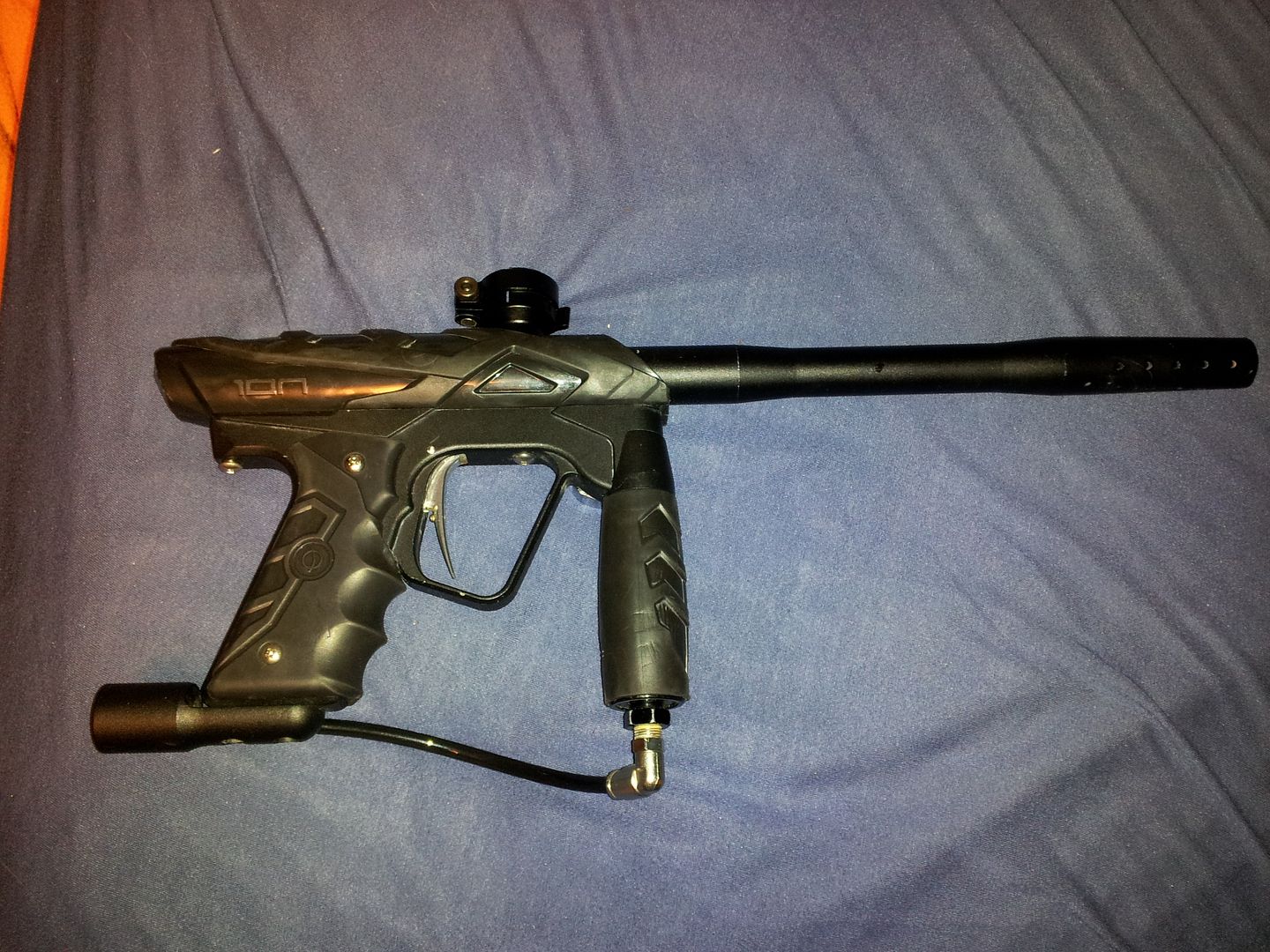 Ion #5
Clamping Feedneck
New trinity trigger
New lucky threaded trigger pin
Stock Barrel