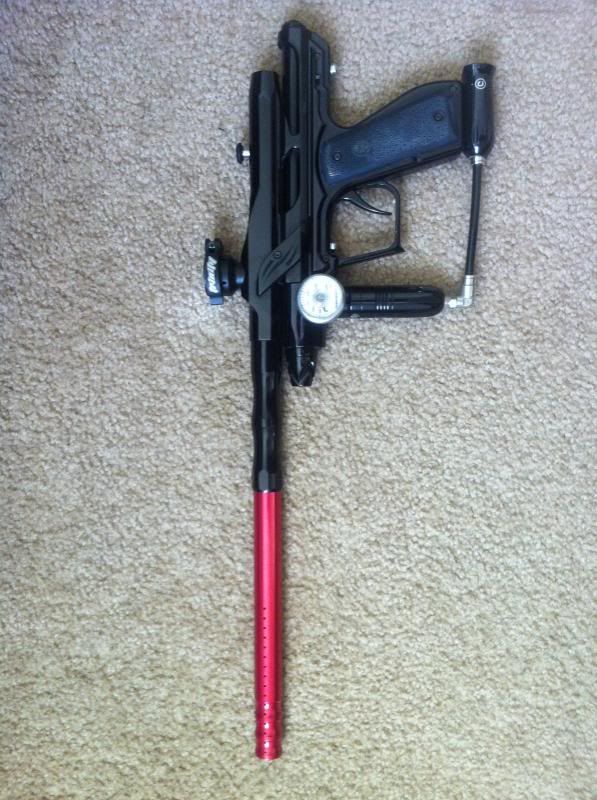 Completely Custom After Market Timmy that was straight built to kick ***!
Gun break down starting from front to back
1. CP .689 barrel
2. Hybrid LPR
3. CP HPR
4. AIM intimidator body
5. Trinity (Low Rise) feedneck
6. Critical Grip Frame
7. Critical Trigger
8. Critical ASA
9. Wicked Air Sportz (WAS) Equalizer Board
Click Here
for board details
10. COMPLETELY Violent Products Delrin Bolt (No O-rings or lube needed for maintenance, this has been soooo helpful)
click here
for details
11. Hybrid Rammer Cap
12. Hogue gun grips
This gun has been my favorite gun of all time in paintball. Ask anyone about the companyís and products used to put this together and you will know about the quality and love that went into this project. It is smooth, quiet, light, and reliable.
Iím asking $450 OBO shipped (in USA please) No trades