This guide shows you how to clean the eye system of the Vanquish should debris or paint interfere with them. The circuit board will show an X on the eye symbol after a shot should the eyes become dirty to signal to the user they need to be cleaned. The ROF will also be capped at the setting for Default ROF that is found in the CONFIG menu.
What you will need:
Vanquish 3/32 hex key
Q-Tips
Step 1: Use the hex key to remove the eye cover screw. Remove the eye cover to expose the eye board.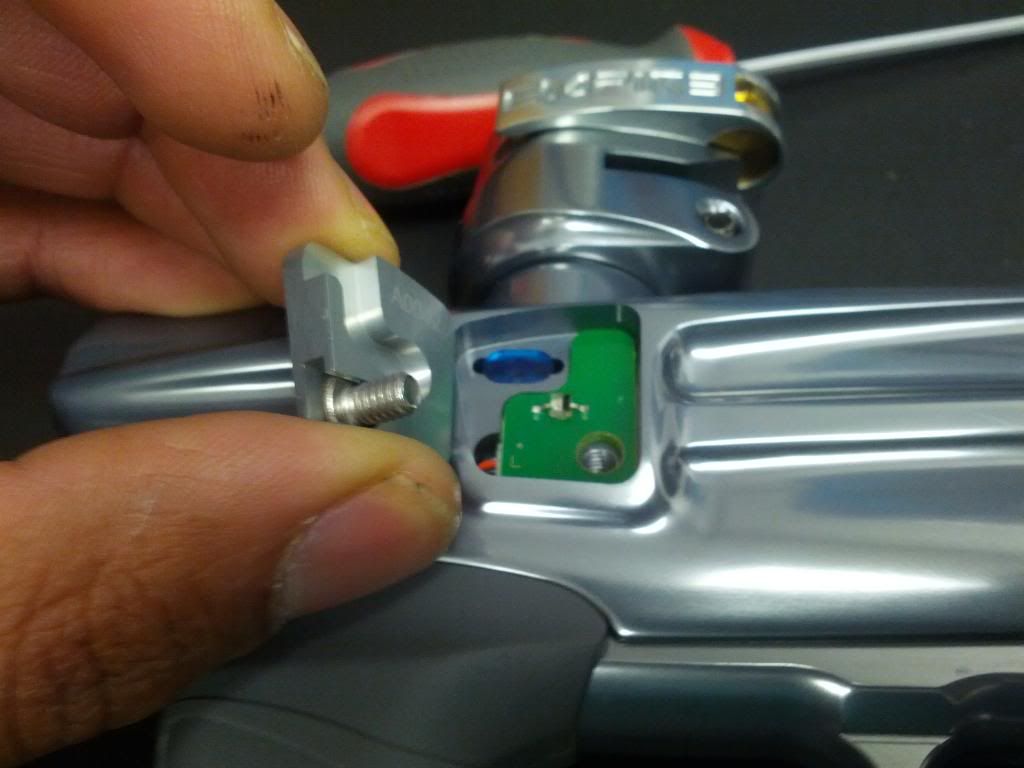 Step 2: Step 2: Use the hex key to pry up the eye board to expose the eye.
Step 3: Use the Q-tip to clean the face of the eye and eye hole in the body of the Vanquish.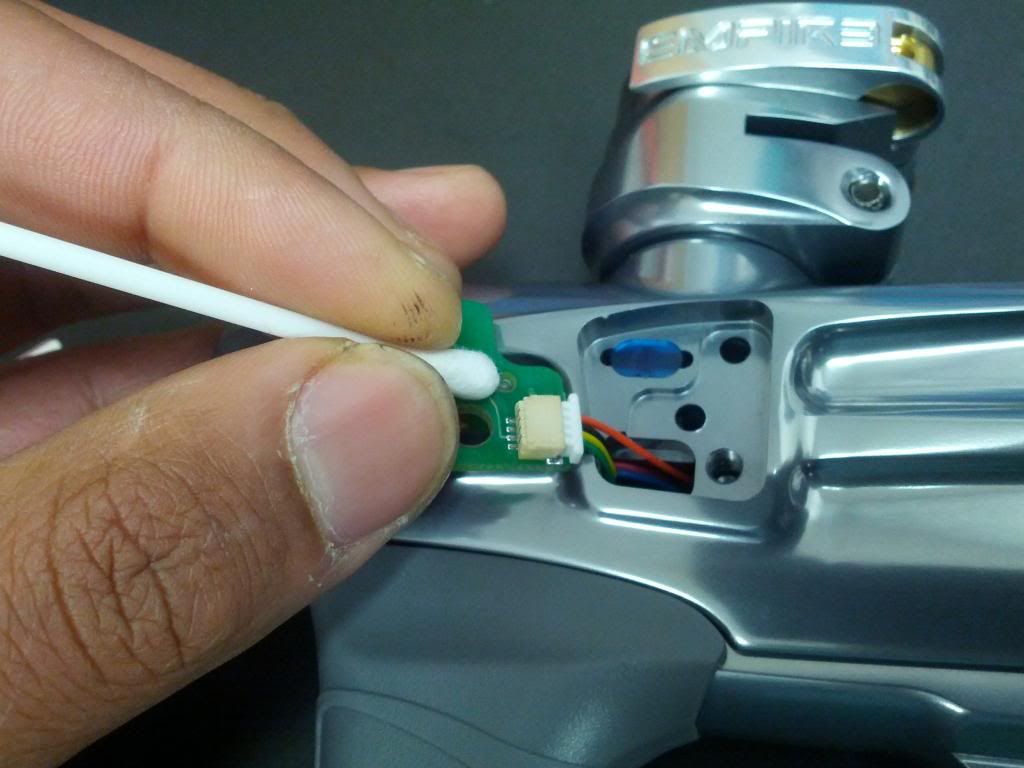 Step 4: Replace the eye cover and eye cover screw