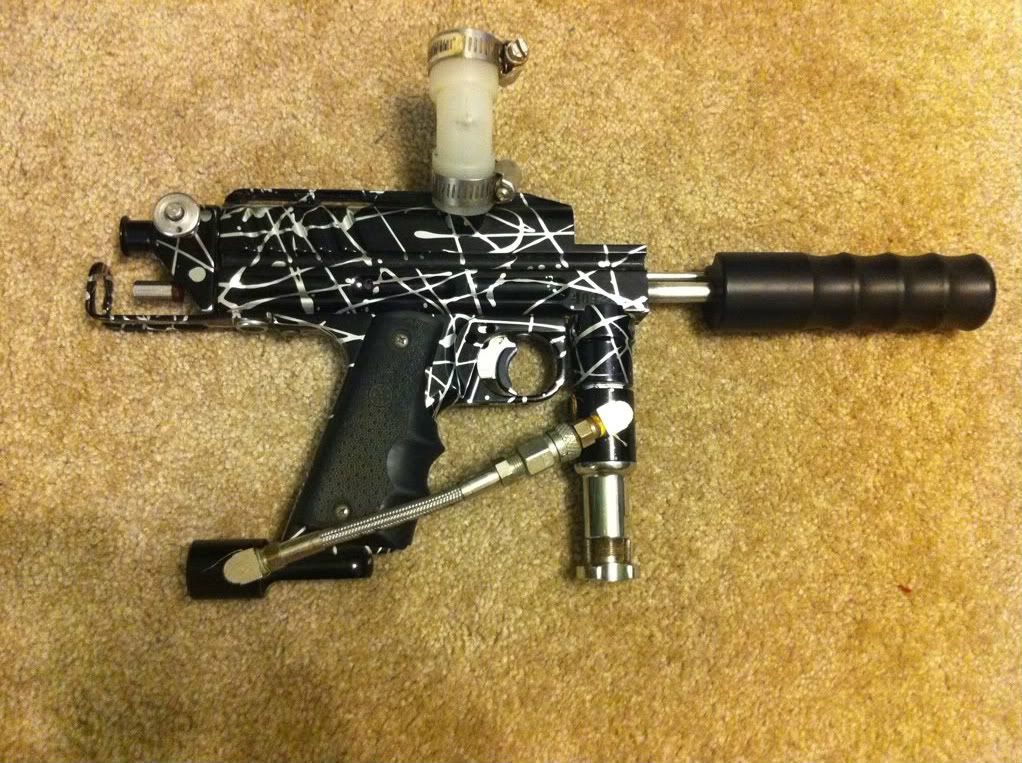 I don't know much about this gun other than it hasn't been shot in 8 years other than to test it out. I couldn't get it to chrono over 245 but I don't know much about older guns so I didn't mess with it much. It also needs a detent. It will come with the 11" barrel I got with it. Steel braid hose has been replaced with macroline.
The marker is in very good (8.5/10) aesthetic condition, with only a couple of really minor scratches on the vert. asa.
The marker was appraised between $285 and $335 but since I couldn't get it in playable condition I'm asking a semi firm
$250
. Price does not including shipping/paypal.