2012 Blitz Evo ALIEN FS/FT
---
Rules Who Needs Rules
Pay and i Shall Ship
Ship and i shall Ship
dont be imature im an adult you act like one too.
Up for sale is my Evo Blitz marker is EXCELLENT condition and has not seen field play only used to set up a review and test out marker. the gun is a awesome marker and i hate to see her go but i need to make room in my bag. so my loss your gain
Here is what you get.
Marker
AZ Editor,(yep to program your marker)
Stock Bolt
Cp Purple feedneck
exalt lime green reg cover.
manual and box
Price $175 obo
(hopper and tank not included)(hopper and tank not included)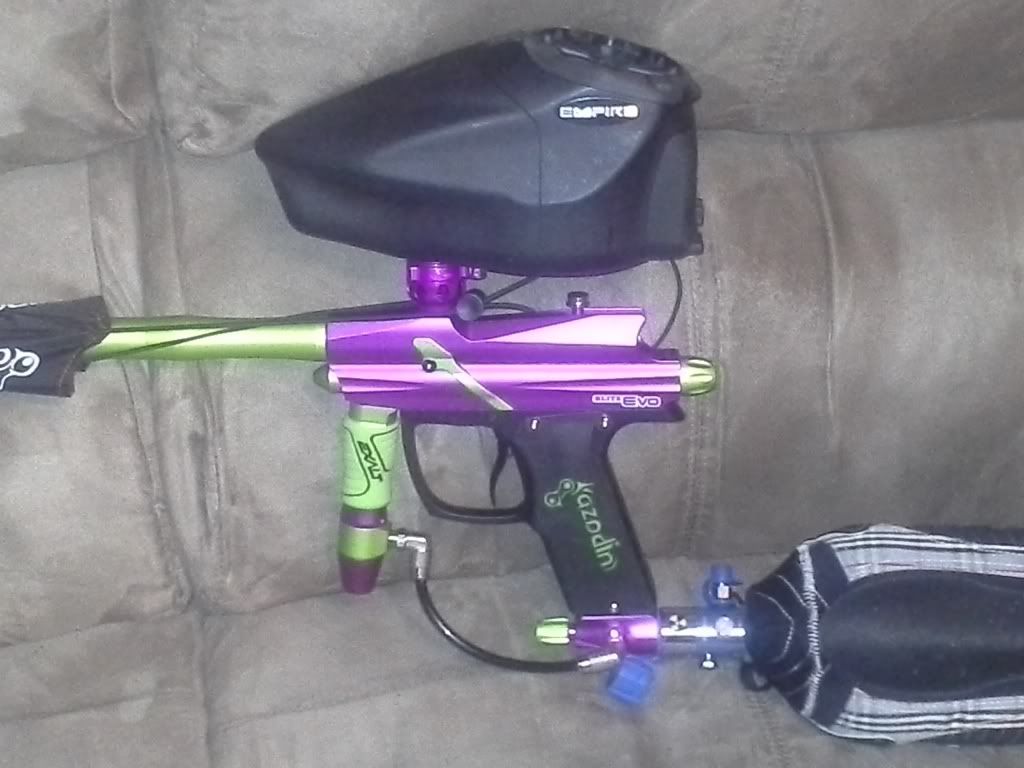 __________________
PSALMS 144:1

Tippmann TIPX, MRT Bolt, zetamag, remote adapter

Tippmann TIPX, Gunhead FS block, 2 zetamags. remote adapter.
---
Last edited by dtpbmasta : 03-21-2013 at

02:42 PM

.