I was doing some cleaning and finding old paintball stuff I could sell, when I found these!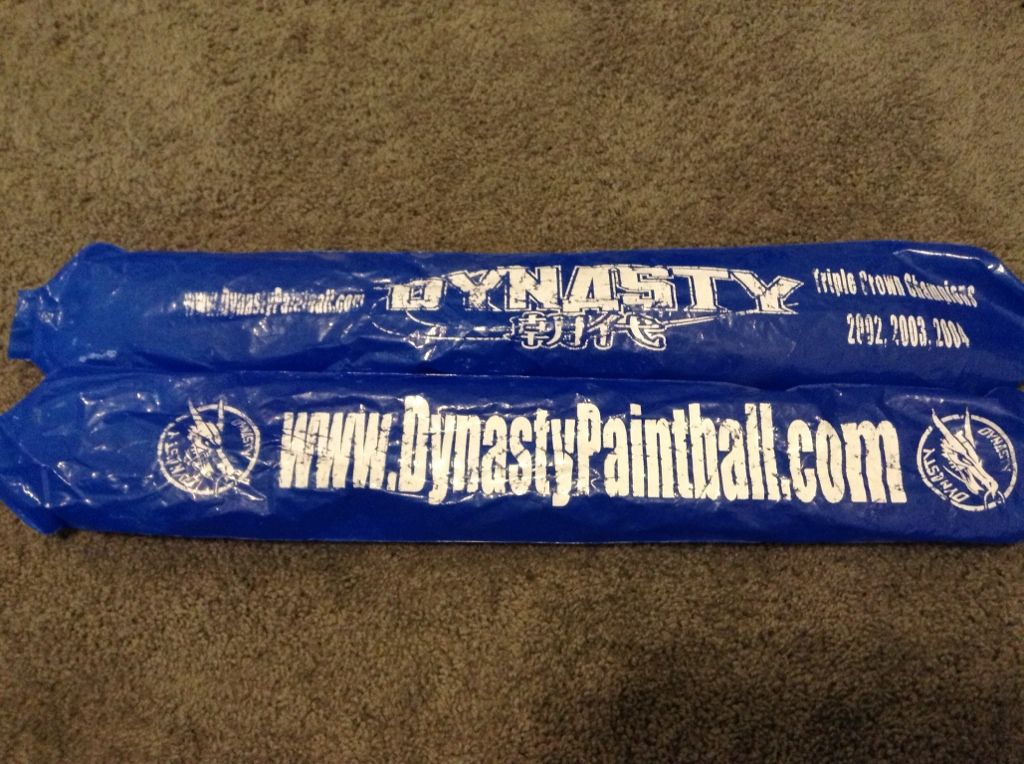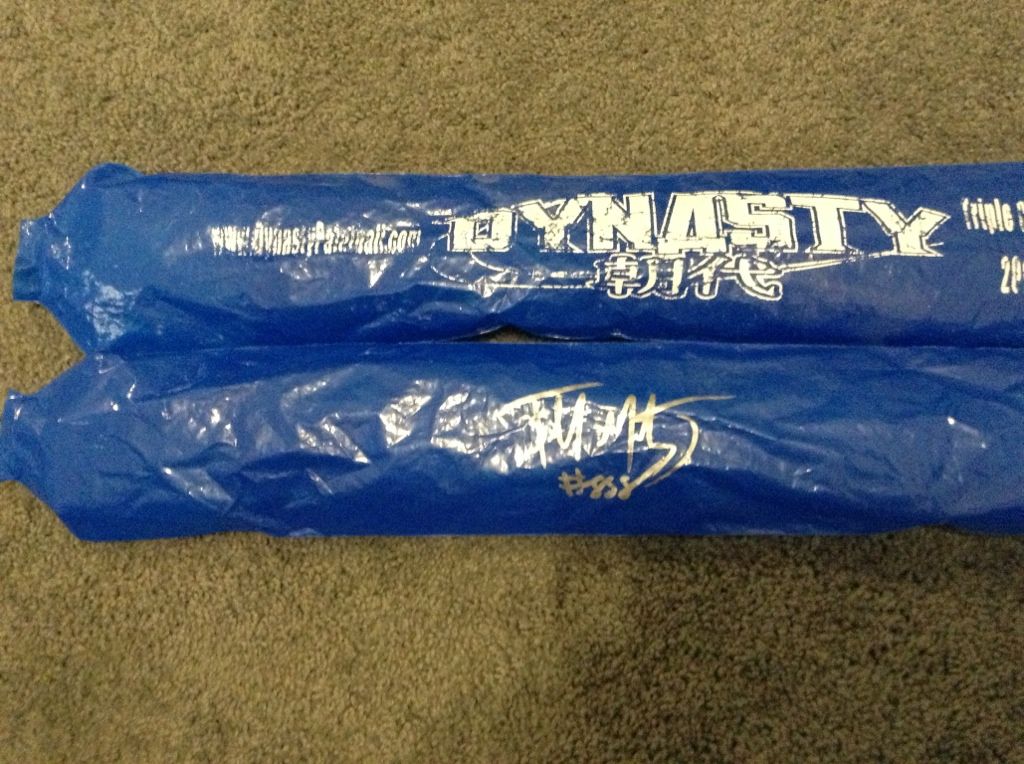 Dynasty clappers!
Got these at NPPL San Diego 2004. They were giving these out along with t-shirts that said "Dynasty Rules!", which you needed to know the password for which I believe Angel told us. Got the shirt signed by several of the players.
I believe the one clapper is signed by Todd Martinez.
They still hold air, but start to deflate relatively quickly. Also whatever the wording is made with, is flaking off