Rules
1. I am not shipping first
2. The item leaves my hands in working order/condition stated, after it leaves my hands I am not responsible for it, you are.
3. I ship USPS, if you want insurance or expedited service you pay
4. Paypal is preferred, please include fees or gift the payment.
5. When offering clearly state what you are offering, I don't care whether it is in pm or in the post but please clearly state it. (example DM9 +$200, not sig+cash)
6. Ask as many questions as you would like, I will be entirely forth coming and honest, however I am no mind reader. I describe the item to the best of my ability, if you have questions not outlined in the description please ask.
7. All communication will be done via pm or email, no text messaging please.
8. Be mature
9. All sales are final
10. Posting means you are in agreeance to the above mentioned.
True 2013 Gloss Black Demon
This was a limited colorway and it looks great in person. This gun shoots great with no issues. No problems at all, no leaks nothing. Gun comes with one barrel and the back, charger, case, warranty card, tools, stickers. The gun has only been used a handful of times, literally probably five or six so there is 0 wear on it whatsoever. Our team is moving to another sponsor next year and I would like this gone for cup. No reasonable cash offer refused.
PRICE: 575 Gifted or fees included
Trades: Willing to look at them but they need to be worth my while. I am not adding for anything. I have too many guns as is. Your gun must come with a decent amount of cash as well. I do not want an 2007 ego and 25$...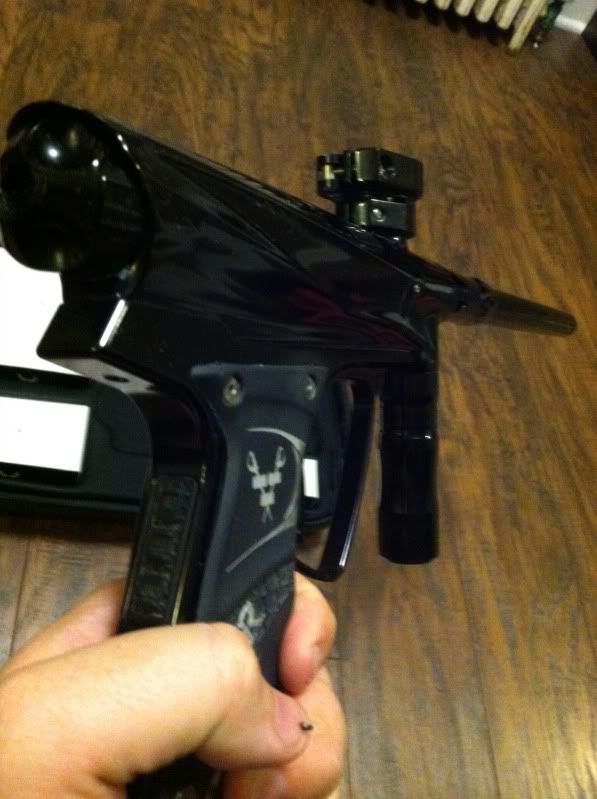 Post then pm please.