Adding Sports mesh to a shirt:
This is how it's done when you make a long sleeve jersey short sleeve jersey. Nerdcore had asked me how to do this,so I bribe Mom to help out and we get this done in about an hr.
This is a down and dirty "HOW TO" so you may notice some flaws,This is just a general ref to show your Mom's,Wife's, Girl friend and Grandmother's. Remember
BRIBES
help this happens if you can't sew
Shirt:
Random Tshirt we are using. Cut it straight down the sides all the way to the sleeves. We didn't even bother unseaming the sleeves,no need.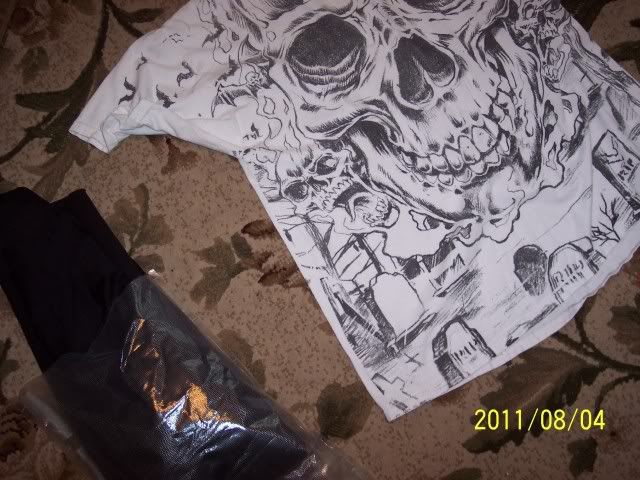 Layed out:
Once it is cut, this is how it should look. Then we measured along the cut to figure out how much mesh we would need. Make sure you add atleast an extra inch on each end for the seam.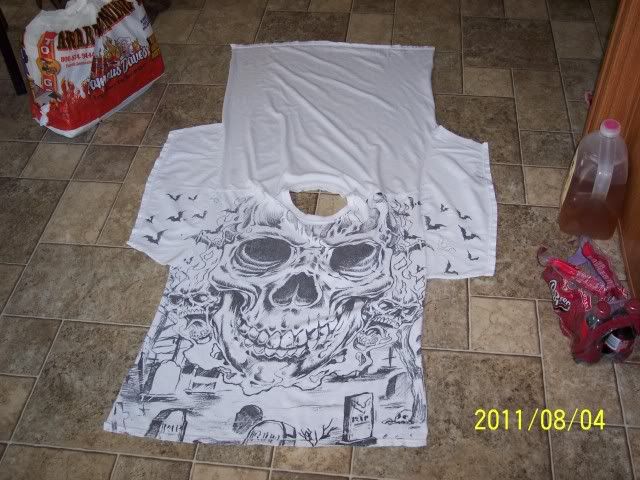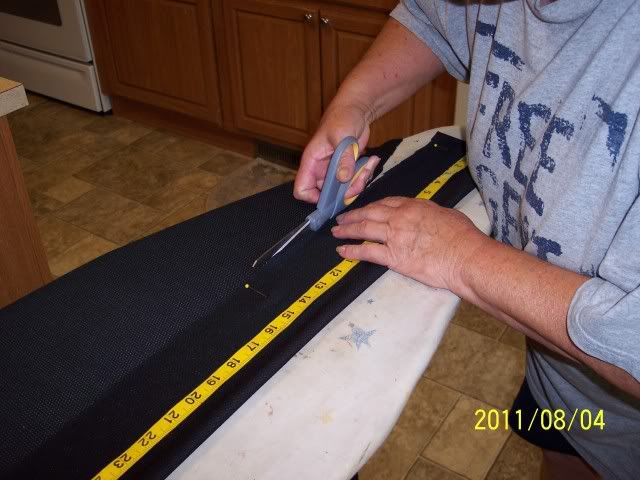 The mesh:
I traded with a local MCB member here. If he comes forward and says who he is,then he will probably sell it to you guys. Other than that he's a secret. 48"L x4"W was our magic number for what we needed for both sides, but will vert in size for others.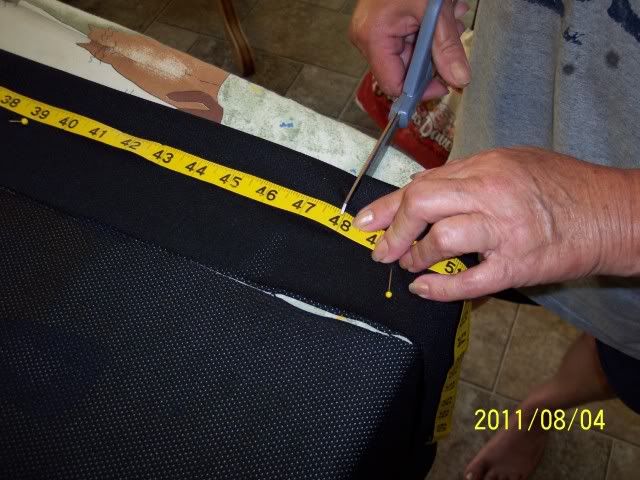 Pin the mesh and shirt:
Down and dirty,pin it as the picture shows. Note how we cut the seams on the hem,you will need to cut atleast an inch. Since the shirt is hemmed,you have to do this. If it wasn't hemmed,you could add it all at once, when it's ready to be sewn together.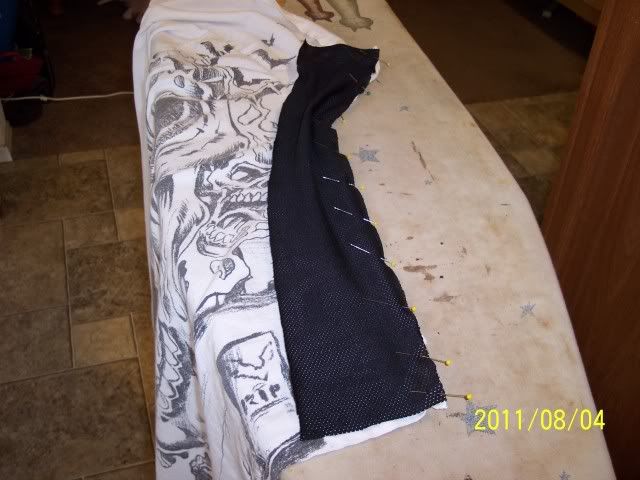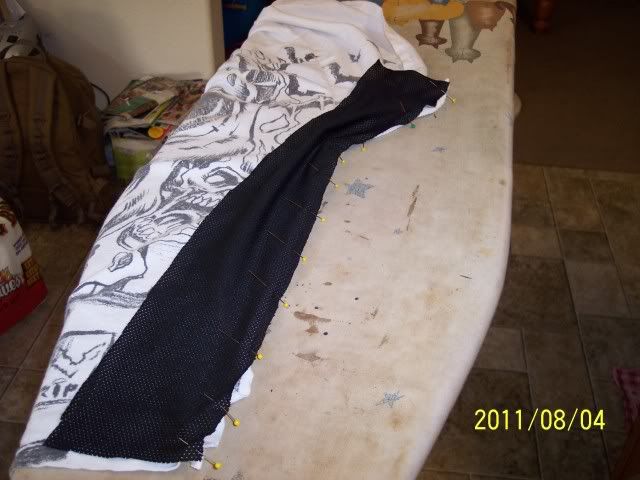 Let's sew it:
We used blue thread to show what we sewed. You will use about a 1/4" hem all around. This is your start off point,if the sirt is to big,then sew another 1/4" hem next to it, till you get what you like. Remember what you do on one side,you have to do on the other side,both sides of the shirt.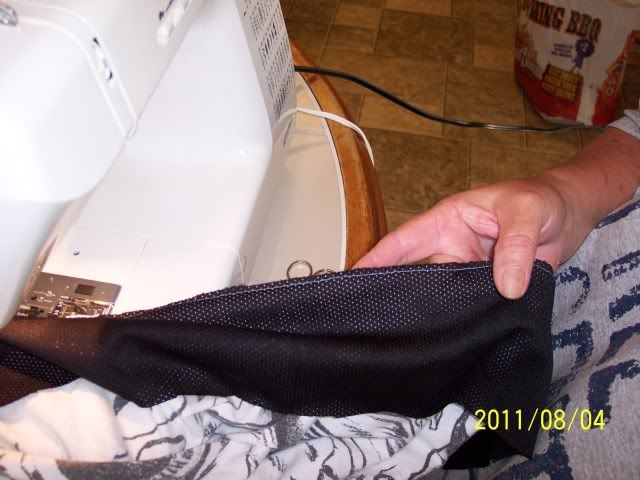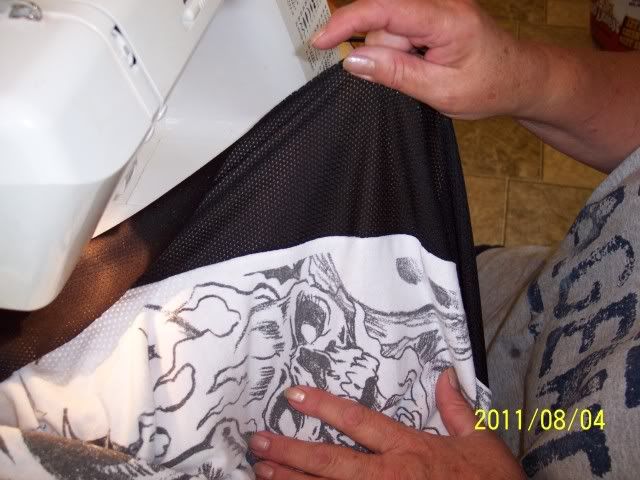 Serging:
Once you are happy with the fit, put the sewing machine setting on serg and serge the edges.
NOTE:

If you sewed in the sides till you got the fit you wanted,you will have to cutt away excess, till you get to the final hem. Just stop short of it. After you cut away excess, serge the edges of hem.