This is a down and dirty hose and banjo repair. I have confidence that I can do this repair without issues,however others may have difficulties. Seek help from the marker factory for all factory repairs. Any damages you cause to yourself or gun parts and anything else in between is your sole responsibility.

Later,
Blackrain
So I recently picked up a cheap VIBE on line:
Read Here:
http://www.mcarterbrown.com/forums/t...rojects-2.html
It came with a few items. One thing I have learned as a mechanic and thru gun repairs is:
"Don't throw away good stuff,it can always be used later"
Well I did just that,had a few bad boards,so I removed the banjos and anything else salvagable I could and thru them in the bottom of my Vibe case.
As I was getting may latest project ready for the dish washer<I had to remove the board from the breech, and this is what I found,a flared banjo seal: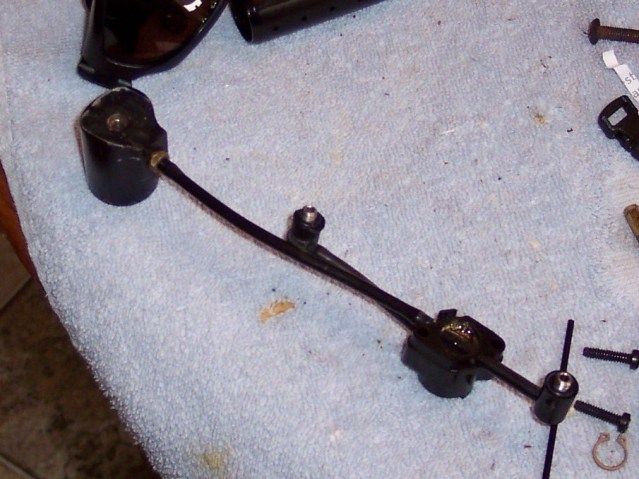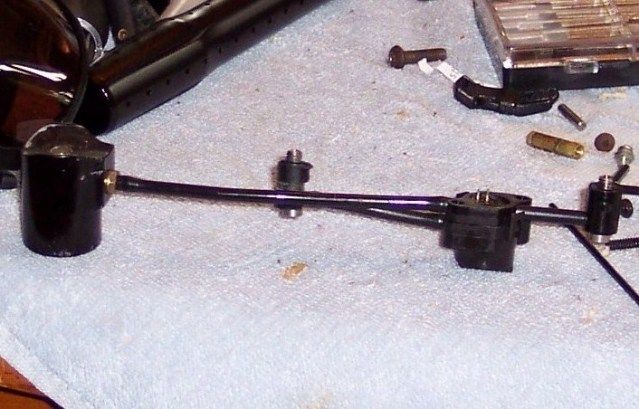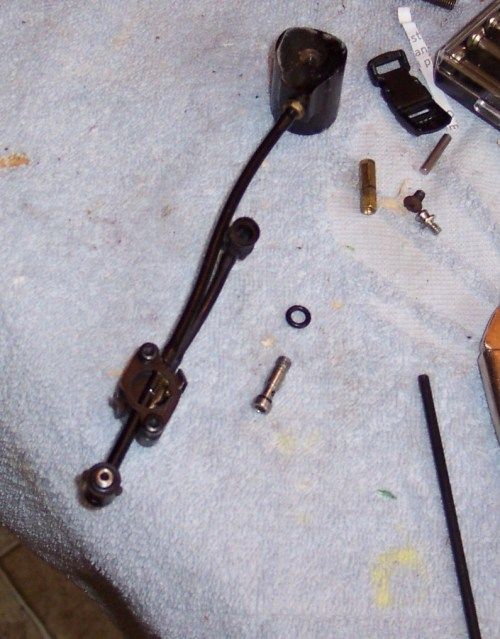 Well that just won't due,no way am I paying $25+ dollars for a new solenoid top,hose and banjo. This is a simple repair. Might as well put all that payed education to work.
So a few months back,I ordered some repair hose from GoG, for that
"Just incase repair"
So off to the repair box I go to gather a few Items that I will need for this task:
Now this is easy to do,just take your time and be patience. Just lightly score the tube long ways till you can remove the old hose. Don't go in to deep and cut or score the barb.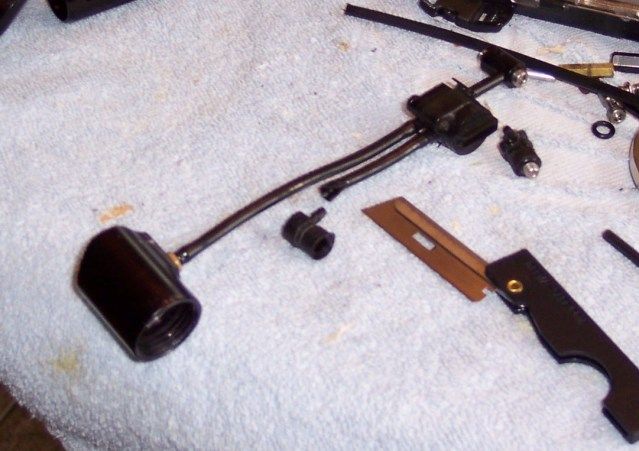 Next cut the hose to leangth. Now you can do it two ways. Cut the hose before you put it on the barb or cut after it's on the barb. I just used a little spit on the barb and on the hose end. I'm sure there is a lube that can be used.
CAUTION:

APPLY EVEN PRESSURE WHEN PUSHING ON THE HOSE. IF YOU MOVE IT AROUND OR USE TO HEAVY OF A FORCE,YOU CAN BREAK OFF THE HOSE BARB,THEN YOU WILL PAY MORE THEN YOU WANTED.
Example #1:
Example #2: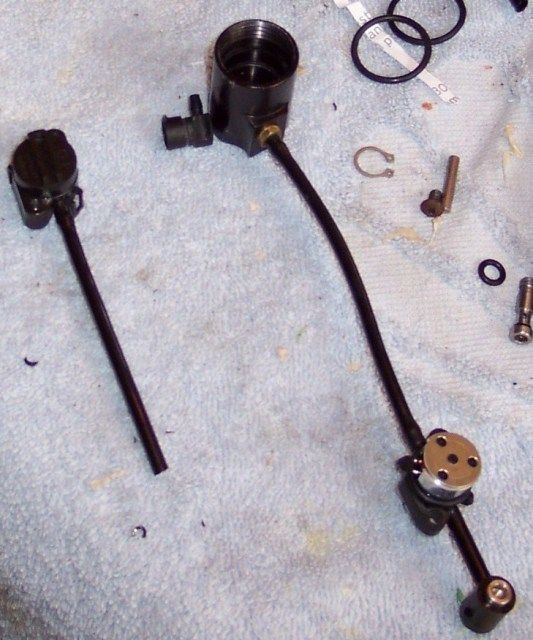 This is how it should look when you are finished:
Then put it all back together and put it on the board.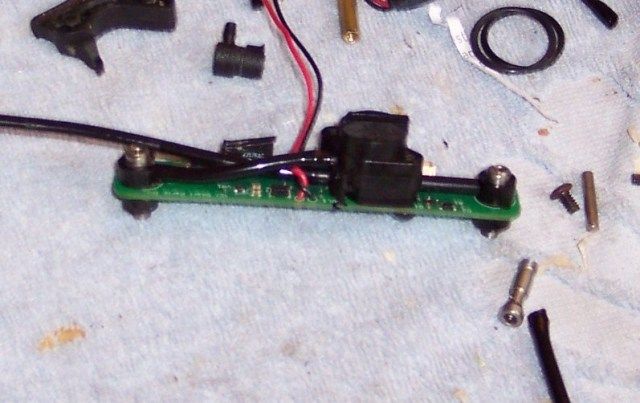 Don't forget that little horse shoe clip that everyone looses
Then mount it back on your breech and go play: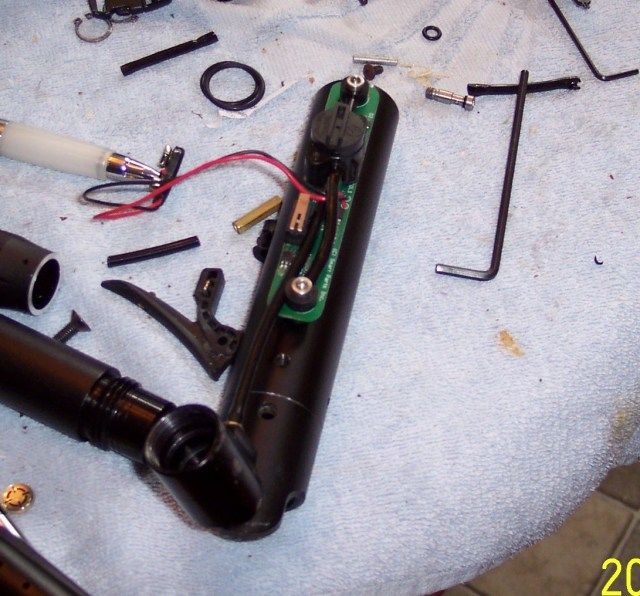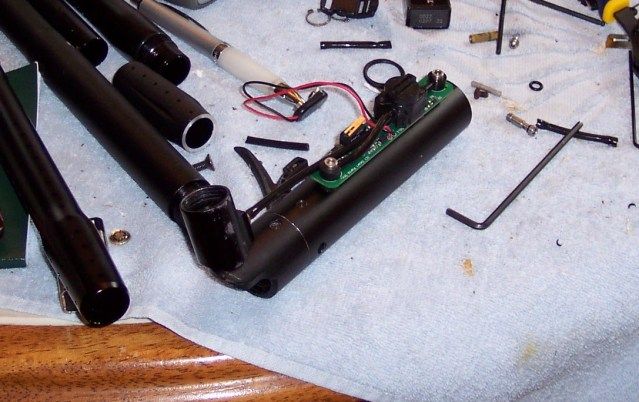 There you have it. Thoughts and comments are welcome
Later,
Blackrain