Although I enjoy this gun, it just doesn't get used as often as it should.
PPS Nasty Typhoon PD2001
Price: $575
Double barrel custom built from scratch at Palmers Pursuit Shop. Black wrinkle powder coat with nickel accents. The gun is well used and shows it. The PC had come off in some places, and when I sent it in to PPS for a factory rebuild they covered those places with a black paint pen. You can tell the difference easily. Also, they had to retap one of the detente holes and put in a larger set screw.
Gun has:
-dual 11 inch barrels
-ball detentes
-shallow widgets
-chrome Lapco drop
-PMI Rubber grips
-PPS bottom line adapter
-PPS double trigger with guard
Gun cycles without any problems. Very nice shooter.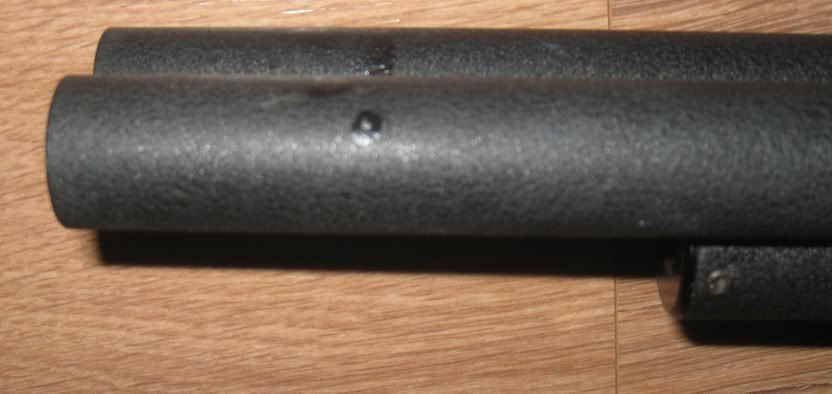 I have represented the gun to the best of my knowledge, but please ask any question you may have.