Whats up guys, just thought I'd take up a little space and show the simple collection I've had over the years. Nothing too special in here, but its been fun for me going through some of the old pics I have and seeing what I was shooting back in my early days of playing.
PE Egos
First up is my newest baby, just got this thing in this morning! Brand new Gold/Black Ego11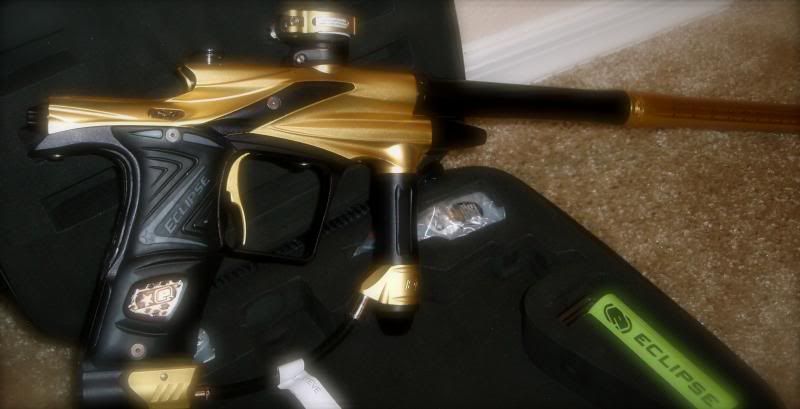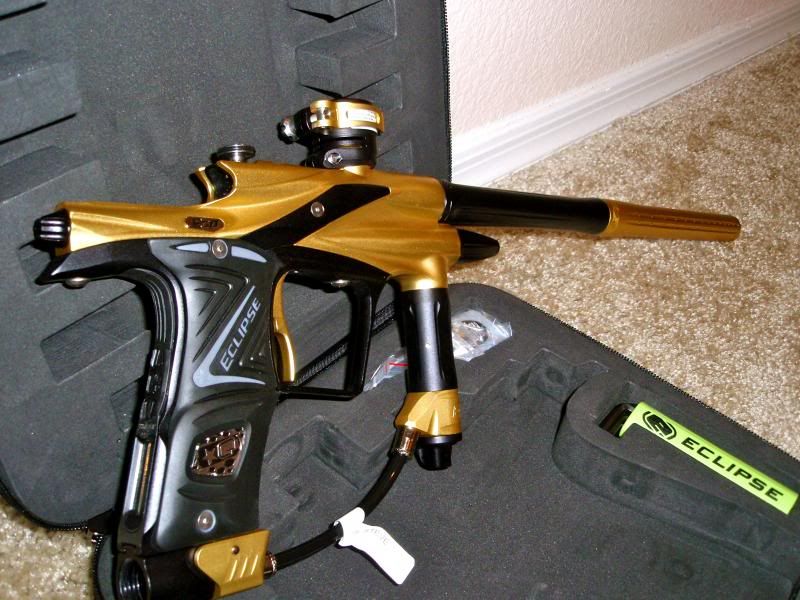 This here is my most trusted marker EVER! My beautiful Tan/Brown/Silver Ego8. This thing saw the most play out of nearly every marker I owned and only failed me once (air tube in the frame cracked). Wish I had some better pictures of it, but I'll post a couple action pics to accommodate.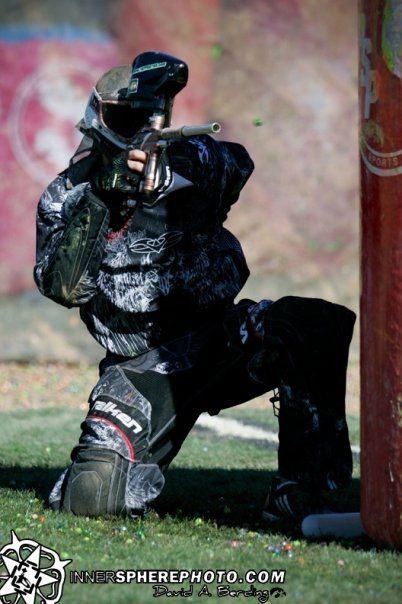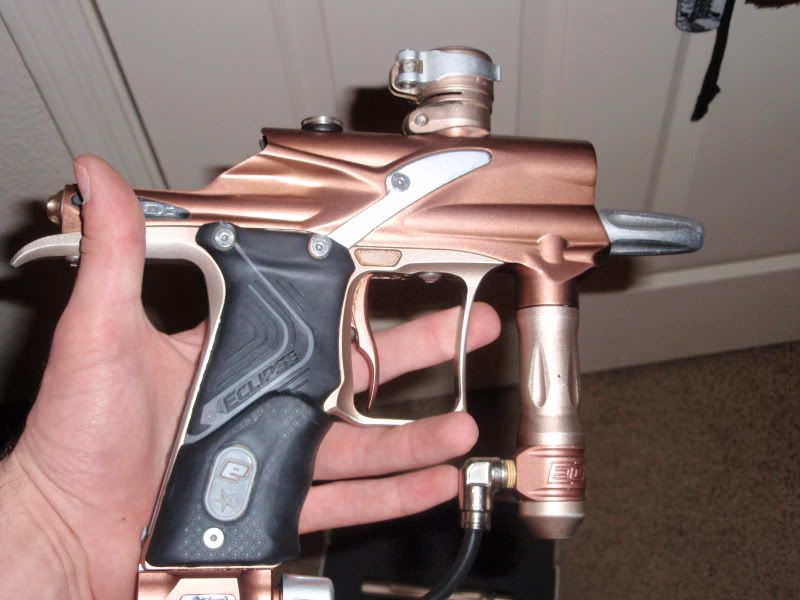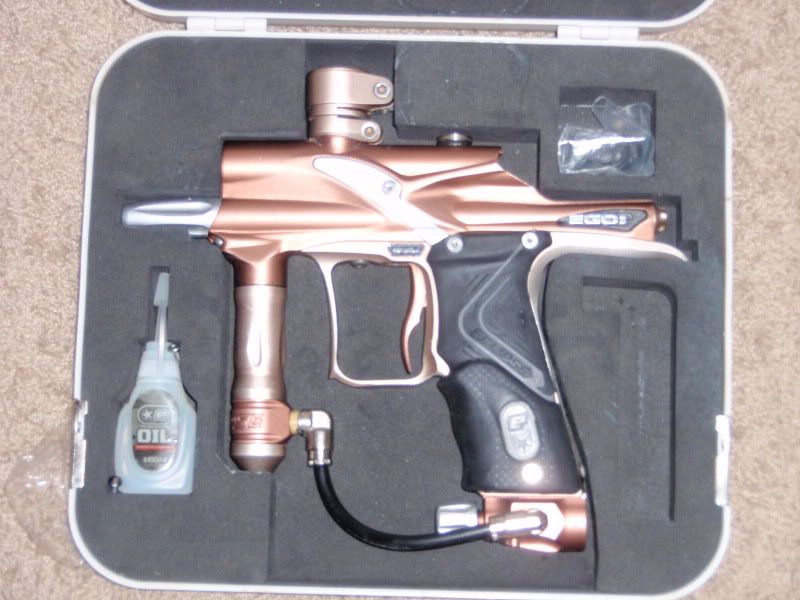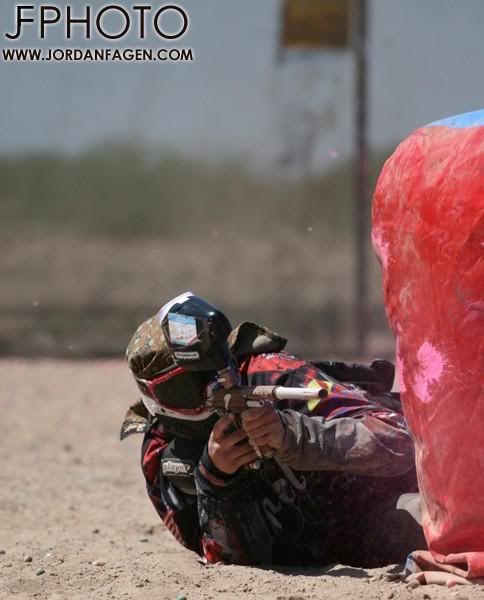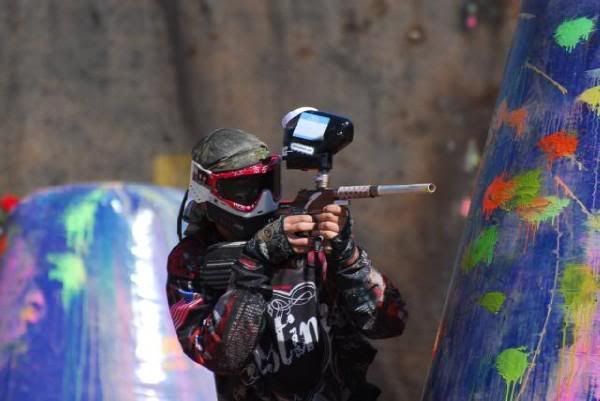 Empire Axe
My get back into paintball marker. I took a 2.5 year hiatus and was trying to get back in cheap, so I settled for an Axe. Its treated me pretty well and has really surprised me as to its reliability. Probably one of the best mid ranges I've ever played with.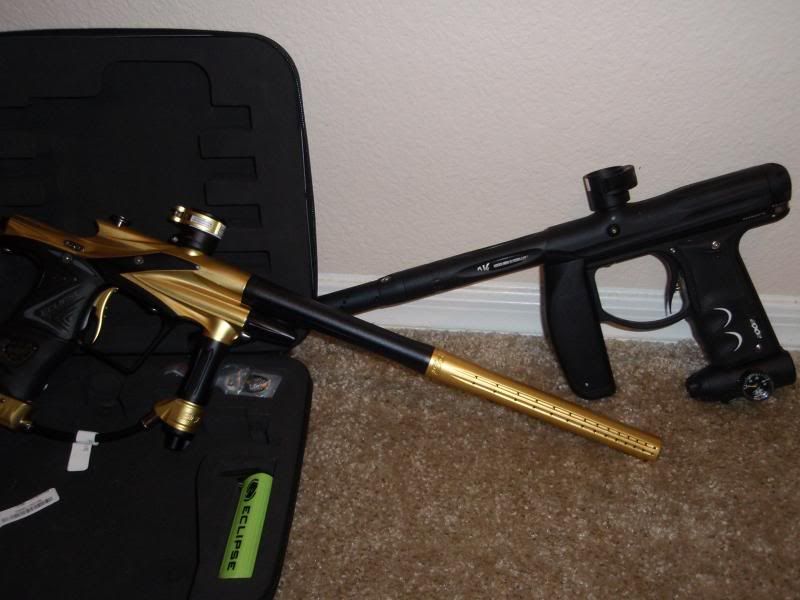 Action pic from HB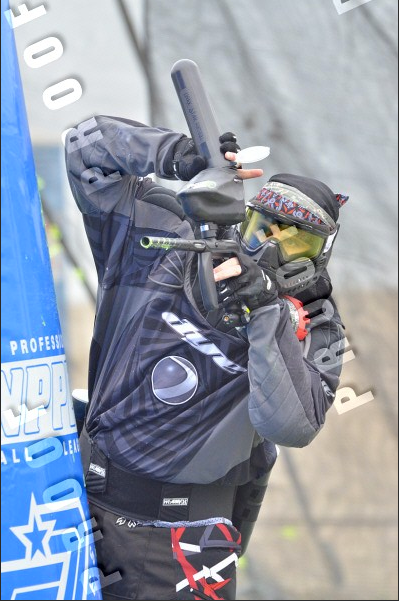 Dye NT10
My team gun for when I was playing for ByF8th. One of the smoothest markers I've ever owned.
Bob Long Onyx (Marq 6) Prototype
Next is one of the first Onyxs or Marq 6s for those who don't remember the Onyx name to ever be released. It was from the preproduction run and belonged to Lee Miller of Phoenix United. It truly was an amazing gun! Too bad the 6's had so many flaws after production began.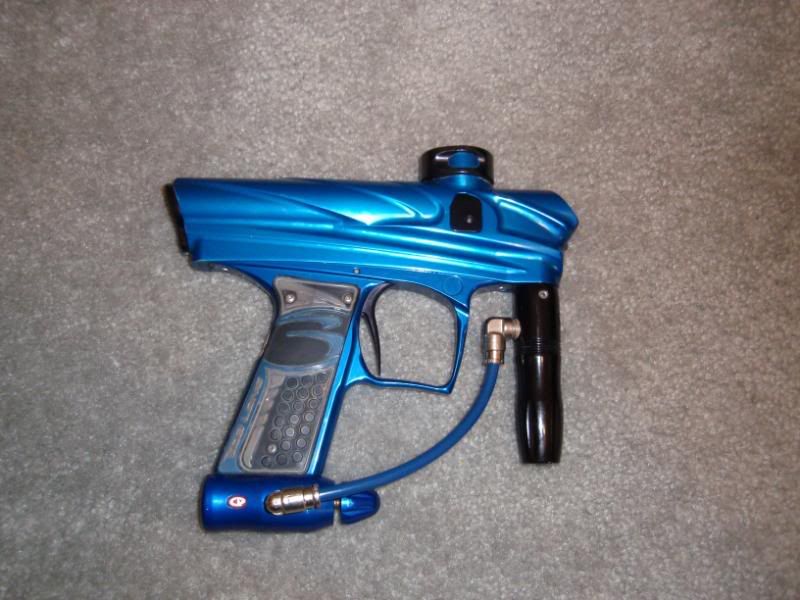 Angel G7 Fly
My first High End and I was so excited to have it. I absolutely abused this thing but never really had a problem with it. Sadly I only have the one pic of me playing with it (yeah I know head gear is all messed up and the pants are ridiculous).