Hey guys, I have a few cases I don't use anymore.
Here they are!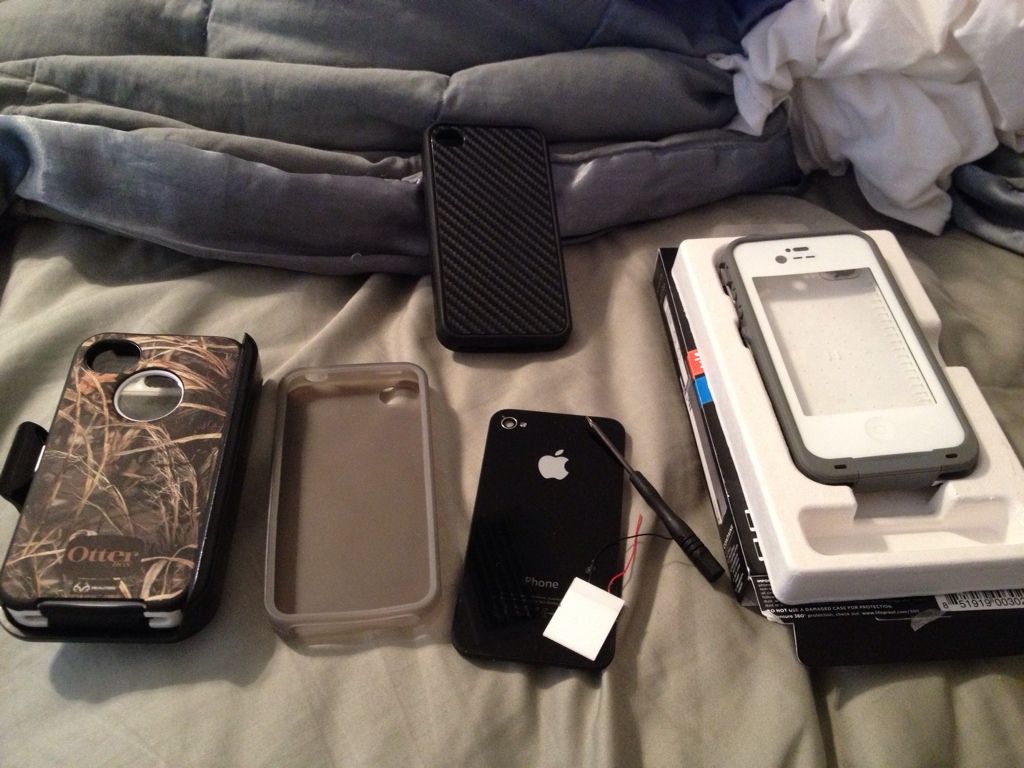 LifeProof: $50
White Gen. 2/3
Condition: 9/10
I have used it in the shower and it has never had a problem in water. Comes with the box, the headphone cap, and the headphone adapter. Never been dropped!
OtterBox: $40
Camo, with White Plastic.
Condition: 8/10, screen has some scratches, but thats it.
No complaints with this case! never been dropped.
LED Light up Back. Works with 4s only: $40
This back is AWESOME! Just put some wires to some screws and you have a light up back!
Condition: 8/10
I love this thing, just didnt look good in a life proof so I took it off.
Carbon Fiber Case: $20
I use this one daily. Its a carbon look. Not actual fiber.
Condition: 9/10
Gray Silicone Case: $15
Not much to say. It is what it is.
Offer trades, Prices are posted.
251 367 9639
Thanks