KAPP DZ3, Shocktech Drop #2 (style 1), Empire Rail, KAPP ASA On/off Drop Blue combo package for $26.00 shipped.
I would prefer not to part it out as it costs me $6 to ship each small package.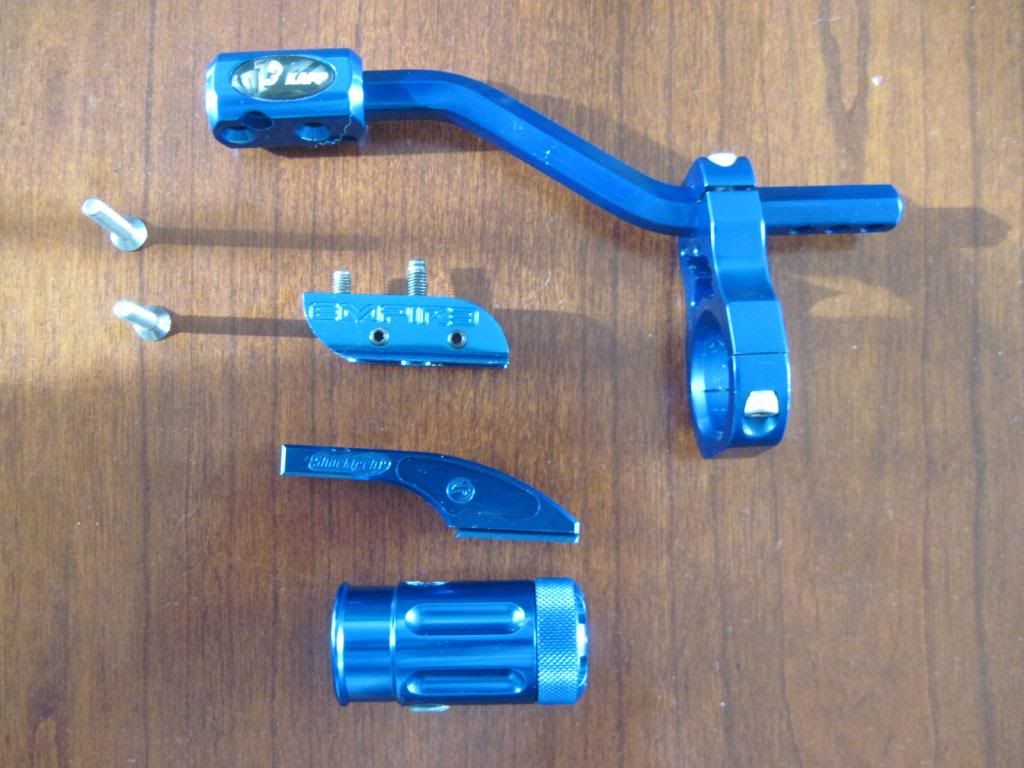 The Shocktech drop is BNIB (took it out for the photos) but the color did not match my old ST on/off (stupid ST!).
The Empire rail is like new.
The KAPP DZ3 has a few tiny knicks on the clamp.
The KAPP On/off is missing the front decal and had a tiny nick where the decal would be so I hole punched a piece of carbon fiber vinyl and stuck it on the front. It has a rail slot.