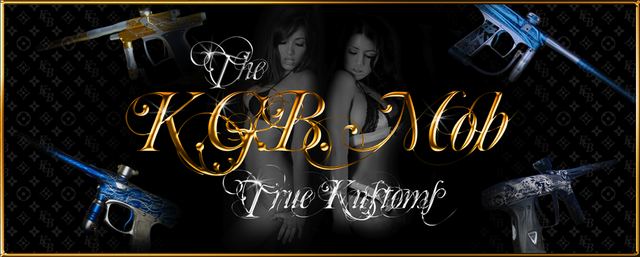 THE RULES:
All my markers work and come as listed unless stated other wise.
Shipping price to be discussed between myself and buyer. (Free UPS shipping if asking price is met)
Shipping to Lower 48 only.
I am NOT shipping first.
YOU pay paypal fees.
I accept Postal Money order if you wish.
Be civil. I'm an adult. Please act like one.
PRICES are OBO which means OFFER unless stated otherwise:
NO TRADES PLEASE unless they come with CASH.
2k5ed Dragon Timmy
$350 OBO
.689 CF Stiffi barrel (Not pictured)
CCM feedneck
Body tapped for alias block
Alias front block
SCM3
CP reg
(Not the 360 Torpedo pictured)
Kila Dragon detents
Alias poppet/sleeve
Eigen ram/spring
NDZ shuriken ram cap
NDZ saber trigger
Empire grip frame
Bob Long 1.7 board
AKA on/off
Dragon eye jewels ($$$)
Witchblade SPD grips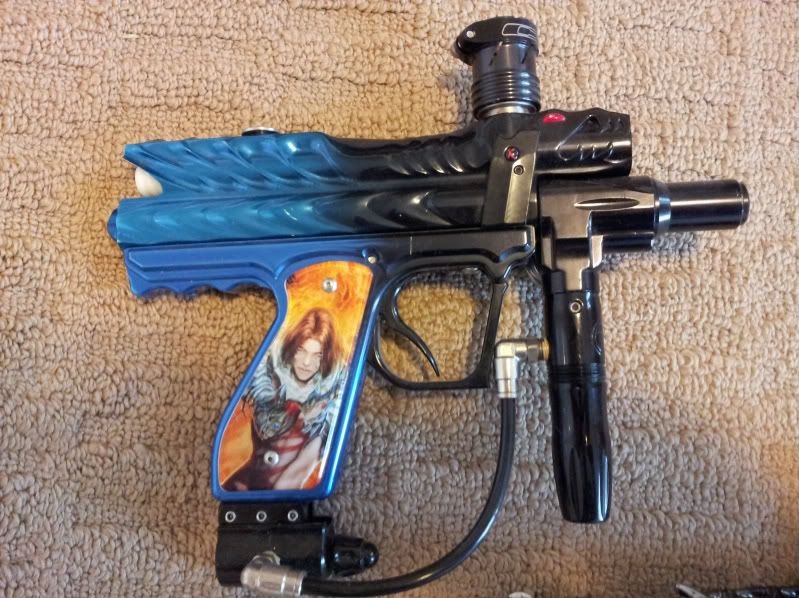 Bob Long Defiant 2
$250 OBO
Empire 1.5 board
CP adapter
Hyper 2 reg
CP on/off
CP trigger
CCM feedneck
Totally rebuilt with o-rings and screw kit
NOT chronoed. I do not have the D2 lpr tester, BLAST still has them to set the lpr correctly.
Leak free and cycles without issue.
Spyder VS2
$100 OBO
NDZ on/off
NDZ reg adapter
CP reg
Tadao board
Tadao M7 chip (not flashed for 12.5)
NDZ lever lock feedneck
Stock goodies
Needs a new Spyder battery
Comes as is