Paintball Airsoft Dual Anti Fog Fan Mask Kit w ON/OFF Switch Free Shipping
$16.99+FREE SHIPPING I accept Paypal/Check/Money Order
Discount for orders of 3 or more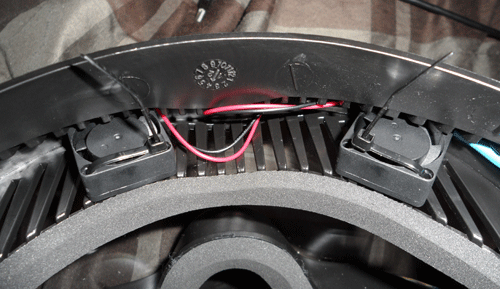 If your like us, your goggles always fog up whether your playing Paintball indoors or out in the field. You've bought all the anti-fog wipes and tried all the sprays but they all don't seem to last. Yes you could buy goggles with fans built in but they cost over a hundred dollars from the manufacturer but if you're like us, you either can't afford or would rather buy something else with that hundred dollars.
We have an inexpensive and effective solution... Anti Fog Fan kit! These fans sit on top of your goggle and literally pulls out all the moisture and heat built up allowing you to always see your targets clearly. Each fan unit is pre-built and ready for action. Anti Fog Fan kit comes with a extremely small 25mm x 25mm Brushless fans, shrink-wrapped wiring, 3 AAA batteries (not included) box with built-in on/off switch, zip ties to connect to your goggle.
We build these fan units by ourselves for ourselves. They work so well that we want to share them with you!
The Fans work by circulating and refreshing the air between your face and the lenses.the fans work by circulating and refreshing the air between your face and the lenses
Kit fits most mask

Kit comes assembled.
Kit include: Two 25mm x 25mm Brushless fans, 4 Zip Ties, Battery Case with ON/OFF SWITCH (Battery not included).
The kits are tested before shipping