Club Founder
Jdubz
Presidents - jwarrenjg (John, Jdubz, JG, Jon, JW )
C/O President - NeCanes- tbo
Council Members
NeCanes - Tbo
jwarrenjg - JW
MorpheusX - Tyler
Ventvisor - Levi
mister2driver - John V
D-man[WarLlamas] - Dennis
Club Moderators
paintballer187- Erick
msonic- Mike
"The Viper"
NeCanes - Tbo
jwarrenjg - JW
MorpheusX - Tyler
Ventvisor - Leviwhy
mister2driver - John V
D-man[WarLlamas] - Dennis
aj4455 - A.J.
Greenrider226 - Brian
AKnumber13 - Andrew
Wekillsuckers1234 - Phil
Droid Axiom - Leland
boxyhobo01 - Alex
#MostDope- Justin
Romel Doyle
Jrmiller
"The Constrictor"
konnorH- Konnor
BDidz-
Nico Perry- Nico
DAE[DarkJoker]
Enderle
General Cole
Nico Perry- Nico
HoustonHavokPB
fliptazman- Leo
venice empire77
Nic#27
"Hibernation" (Members)
Smartballer91
Vibe_INC
NEIRONKIDS
Jerzballa
.Ty
DuBullT
Ashton S
Supportinyou
Quikspark
Egoballas
Daugherty_3
<<Rogan>>
LuckyAce
gijoey959
YLballa
coachromero187
INVERT MINI 09
+ME+
ssnickers
Xdanisx
LittleMidget17
Tommyflgl
icantsnapshoot
syco killer
awesomesauce104
KnuckleZ
Master Paintball21
Jojo750
*ezee*
WreckBalla
GeoMan11
B the V
geoballs
KTJ
MIA CREW
Rudz- Ralph
MaTrIX MikEz- Zirp
CatchyCarter
Biohaz4rd- Dan
n0toriousb- Blake
JOHNNY G
m0rning4est- JJ
Danny138Von
JxTPB- Johnny
Club Rules: (still under construction).
HOW TO JOIN
Post a picture/pictures of your sandana gear and then pm NeCanes with the picture and ask to be added to the member list. Make sure you follow the rules of the club.
1. The general PbNation rules apply to you as well. This position does not allow you to bypass that.
2. You have the right to welcome new applicants, however, the final decision to allow or disallow their joining is reserved to me.
3. If you notice that a member has been inactive, please ask me about it in private; the member might need to be removed, or has a valid explanation.
4. Be sure that you post just as often as any regular member; the "20 Every Thread" rule applies to you all as well.
If you are flagged for in-excused inactivity, you will be removed, and have to re-apply just like any newcomer would.
5. Inject Support- Be positive, no venomous post.
6. Post a picture of your favorite Sandana Products & why you wear Sandana brand
7. If you fail to contribute to the thread, you get defanged at my discretion and other fellow OG Members.
18. stop being a poser and bleaching your sandana headgear and leaving it in the sun to fade. Take pride in your game, Earn your fade.
9. Go over the Rules again from top to bottom.
10. Have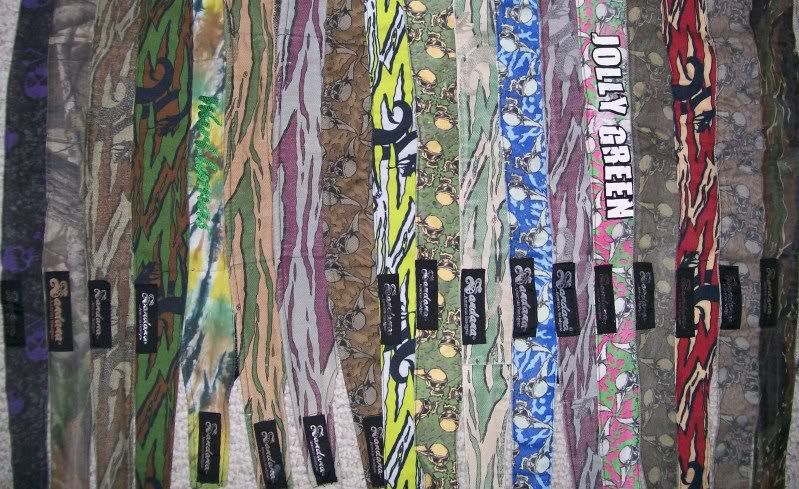 .