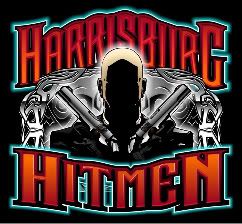 The Hitmen will host a team practice and tryout at Paintball Asylum in Louisville, KY on Saturday January 19th, 2013 from 10 AM to 3 PM. The team will be competing in the SEPS league in 2013 and possibly the NPPL Chicago event.
This tryout will be to recruit for our D4 squad as our D3 squad is set. We are looking to add two D4 or D5 players for 2013. A D3 player who is willing to play in D4 is also welcome to tryout.
Post here, on our Facebook page, or PM me if you are interested in coming to the tryout or just to practice with or against us.
Other teams are welcome and encouraged to attend this as a practice. Team versus team scrimmages will begin at 11 AM.
See our facebook page and like us:
Harrisburg Hitmen