today I am selling My buddy's speedball set up.
copper to clear wgp eblade orricale with the zero b 1.10 and derlin bolt.
aci bulldog tank w/ Dye rhino cover (out of Hydro but should easily pass)
halo b hopper with b board
empire 4+3 pack
all together set setup will for got 600 shipped.
gun shoots flawlessly.
prices for separating parts are
Gun:550
Tank:55
pack: 35
hopper:55
Trades:
Hellfire trigger for an A5+ alot of cash
X7 phenom + a lot of cash
Nerve + a lot ofcash
Ion+ alot of cash
other trades may be considered worst I can say is no..
I WILL NOT BE ADDING CASH.
1. Be mature
2. Speak English. No 1337 speak.
3. YOU PAY THEN I SHIP! It's that easy.
4: YOU SHIP, I TEST YOU'RE GUN AND THEN I SHIP! If you're gun isn't working or isnt as we agreed I will keep it until i fix the prob, and we will decide what i will be taking a away from my part of the deal to compensate for any time or money it cost me to fix your gun!
5. If you ship snail mail, i will ship snail mail. I will not overnight any package unless you pay for it.
6. I will ship to U.S and Canada only, Canada cost more, you pay the extra
7. I accept Paypal and Money Orders. However, if using Paypal use
www.ppcalc.com
to find total fees.
8. You pay shipping and PP fees.
9. My guns always leave my hand in working order, unless stated otherwise.
10. After my guns leave my hands i take no responsibility for any damages from shipping or any other reason
11. Dont pm me with offers. I check this thread every hour or so and will see all posts.
12. Reread the rules
13. By contacting me in anyway you agree to these rules
Pics: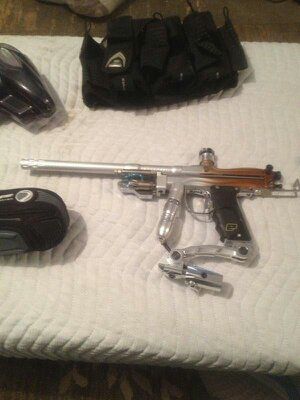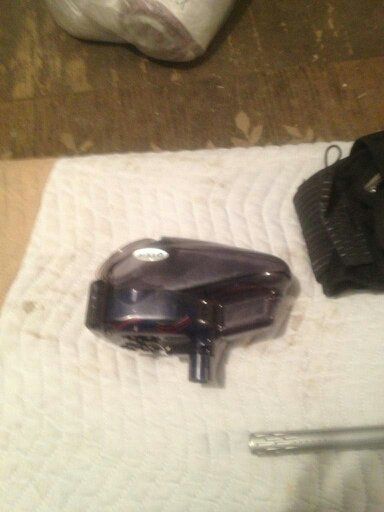 Tool marks on the barrel.