Usual rules
1. You pay I ship.
2. You ship first.
3. Be mature.
4. Paypal only.
5. Post here first, then pm me, otherwise you will probably be ignored.
6. You cover paypal and shipping fees!
7. Please state how much you are adding!
8. Don't ask me to pm you my lowest. I wont.
9. Don't offer unless serious.
10. All trades must be highly in my favor.
Thank You.
No Paintball Trades.
So today I finally went through what's left of my gear decided to let it all go.
You know the deal, looking to move but not giving away.
Proto Pants - Large - $30 Shipped
Redz Pants - 22'-44' waist 30' length - $20 Shipped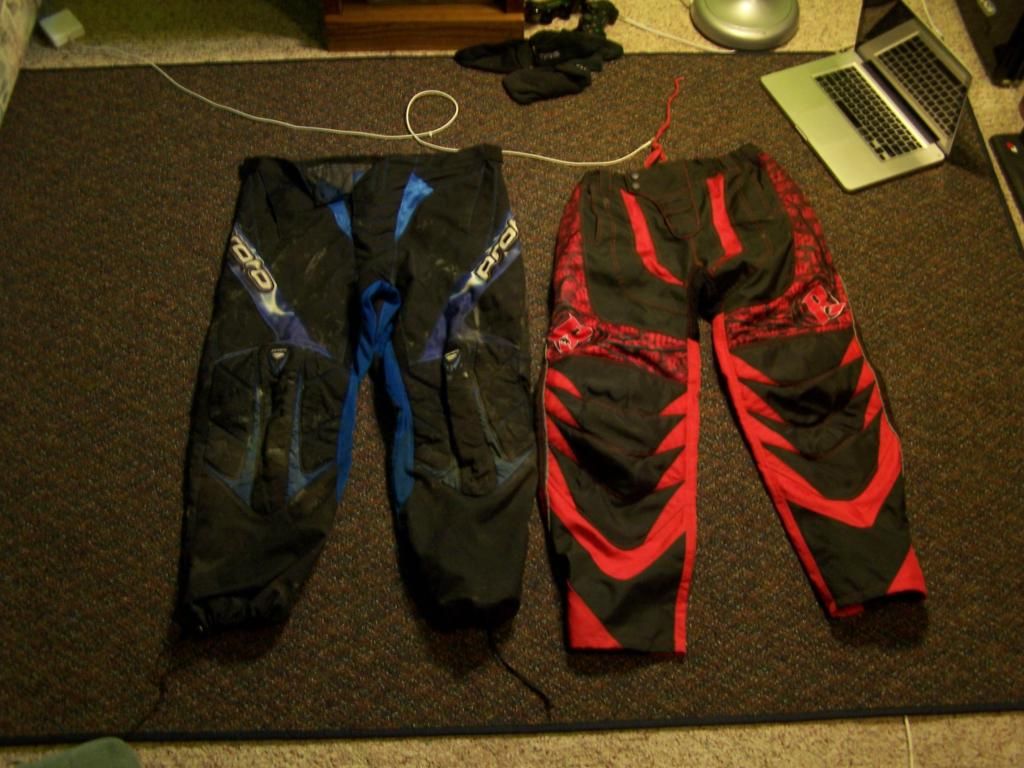 Realtree Headband - $20 Shipped
Dye Burberry Headband - SOLD
Sandana Made - [KONG-KER] Digi-Camo Headband - $30 Shipped
Dye Camo Sandana - $7 Shipped
Valken Elbow Pads - Size L - $20 Shipped