Asking Price
:
SOLD!!! SOLD!!!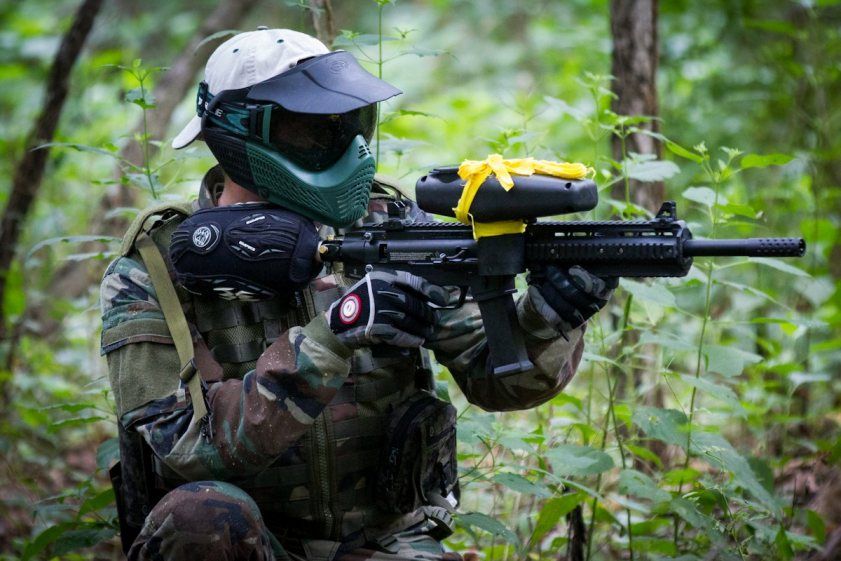 Up for sale is my X7 Phenom w/E-Grip. It has the Tacamo MKP Mag Kit installed and the following:
1. TechT Cyclone upgrades - Vortex Mod SS, Lightening Rod, and Squishy Paddles
2. 12" J&J Barrel w/ J&J Apex Adapter and Gen 1 Apex Tip
3. Quick Disconnect Sling attachment (I forget who makes it)
4. RAP4 Gen2 Phenom Flexi Air Adaptor with CAR Stock (You will need to add your own remote line nipple)
5. Dhallak Style HK416 Custom Shroud. I made this out of two X7 front shrouds, it has full length aluminum
rails that hold it together making it solid, everything is straight on it. It had a DuraCoat finish on it
that after 3 years of play is showing signs of wear, but adds a little character to it in my opinion.
The following is also included in the sale:
1. Stock air thru grip parts for E-Grip
2. Stock Low Profile Hopper
3. Stock Barrel and Back Cap, Two Tippman Barrel Socks
4. Tacamo Original MKP Box w/Instructions
5. Tacamo Magazine Adaptor and Qty 1 20rnd Mag, along with the Cyclone Port filler and Cyclone Plug
Other things to note, I have opted for a screw and bolt to hold the Flexi Air Adaptor(Keeps everything in place).
On the Cyclone, I had issues with the Squishy Paddles slipping on the ratchet which would lead to misfeds and
paint breakage. To fix this, I drilled and tap a small screw throught the paddles into the metal Ratchet, little
blue loctite and have not had a problem since. Doing this required that I also had to trim some of the cyclone
ball hook arm to allow the screw head to clear so it would spin. The Ball detent has been shaved to allow easier
handling of paint. The internals have been polished where the bolt moves. Another thing I did to the stock bolt
was drill out the center face so it was more recessed, thus allowing the bolt to more cup the ball vs. the center
of the bolt only touching the ball. Everything was sanded and smoothed, this solved a lot of breakage issues.
It shoots great with no issues.
It has been well taken care of, I've had it for almost a year. It has been steam cleaned after weekend play.
The Cyclone internals have been well lubed and grease changed out regularly, still operates smooth with little
effort. I recently rebuilt the Spool Valve and regulator so you should be good to go.