Way back when paintball started, we were allowed to use Silencers. Now they are not an item we can use. Sure there are those out there that use them. I admit they were cool to use and did help some in the woods.
However we are not going to use a real paintball suppressor, we are going to use a fake one made by LAPCO. I picked this up real cheap from somewhere and figured why not use it on something. My first thought was to put it on my BT4 money pit rental, but then I remembered I had an SP1 laying around that I use and actually had a project going with one.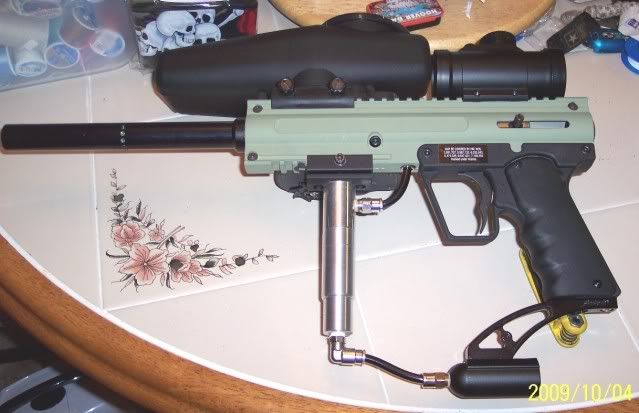 Well in this era of paintball, barrels suck. Everyone wants all the fancy milling and sections turned down. Nothing is completely round anymore and itís very hard to find one that is.
The barrel:
So I hit the internet looking for cheap and round. I end up on MCB as usual looking. I run across a sale and find this SP8 barrel. Yea I know itís to long, but I have a lathe.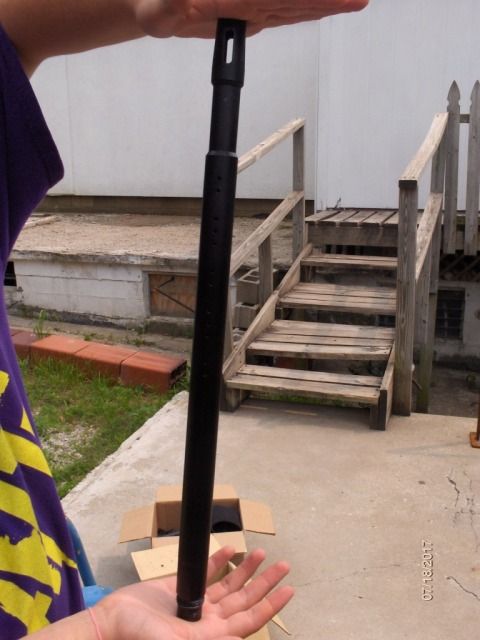 The suppressor:
LAPCO made but will fit multi sizes of barrel OD. This was the reason I bought this Suppressor.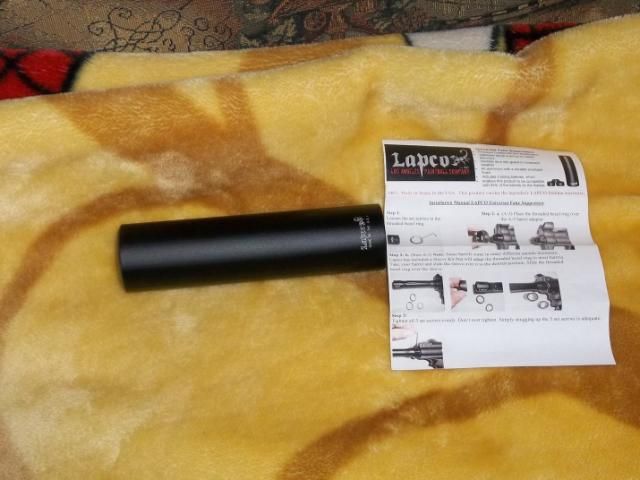 The Gun:
Smart Partís SP1. I really like this gun. Thatís probably why I own several of the SP1 and the VIBE. They just have a nice feel in my hand and are very simple to maintain. Nylon 66 and aluminum make a great combo.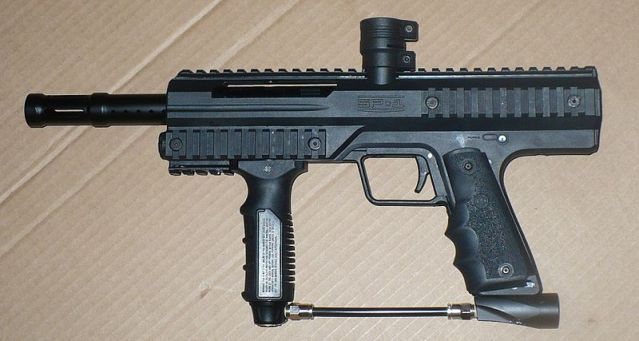 So the first thing I have to do is screw in the barrel to the gun. Then mark where I need to cut.
I attach the suppressor. Note the length that remains. This is what will be cut off. Note the scribe mark on the barrel.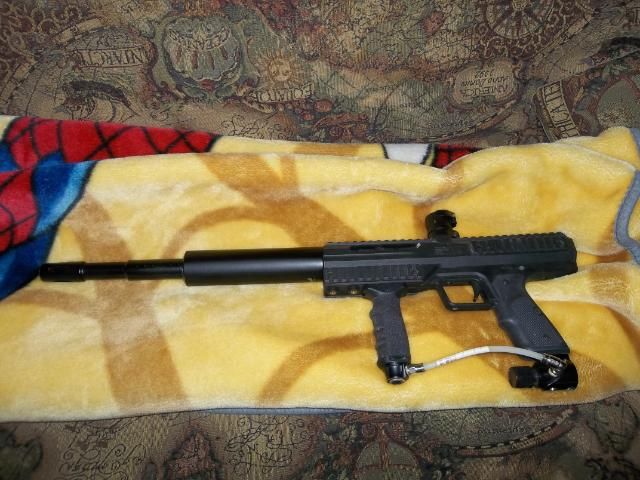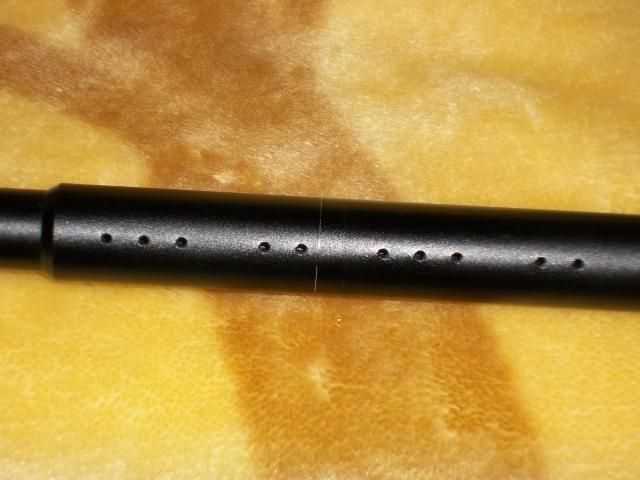 Letís go chuck this up in the lathe and cut it off.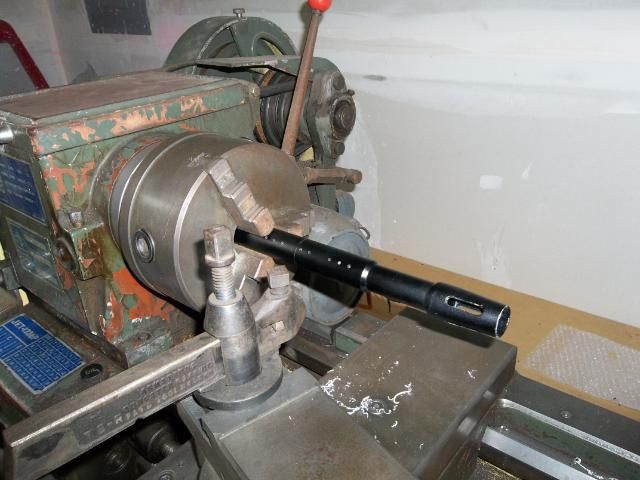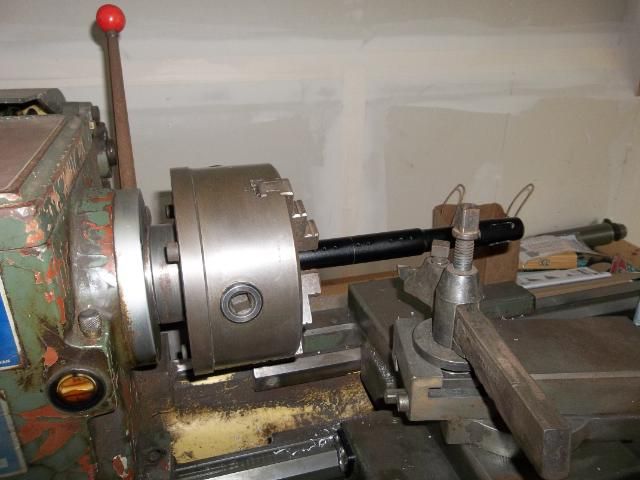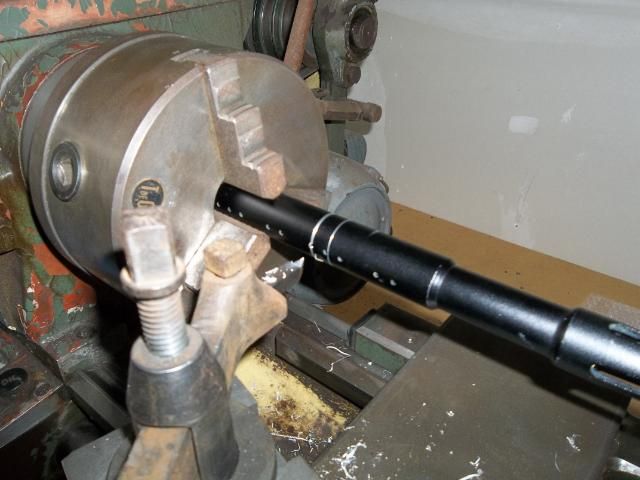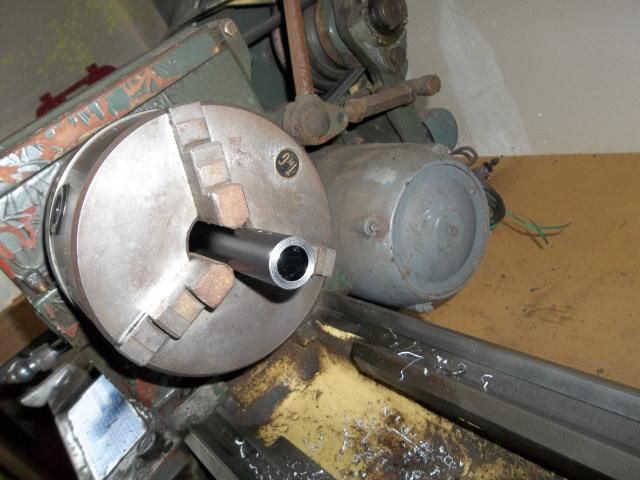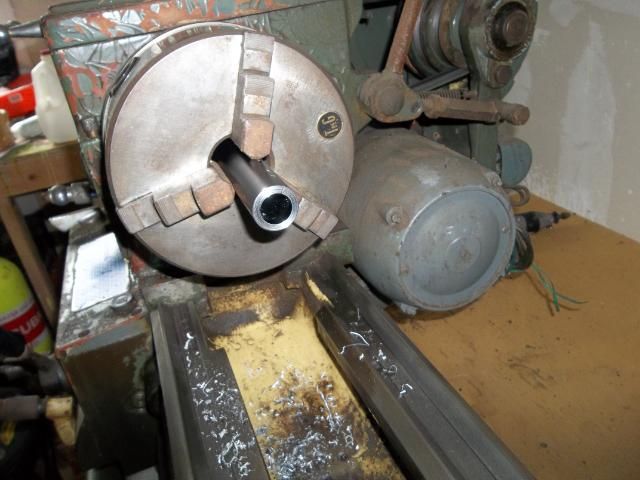 Now that the portion of barrel is removed, we put it back on the gun and put back on the suppressor. Not really nice and flush. I couldnít find my parting tool. Found it after I finished up.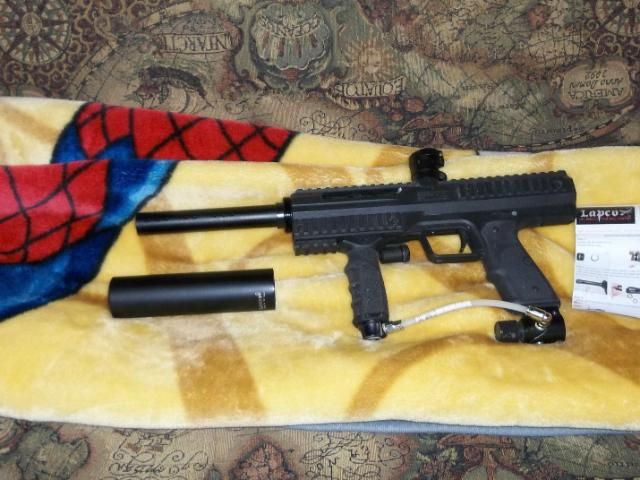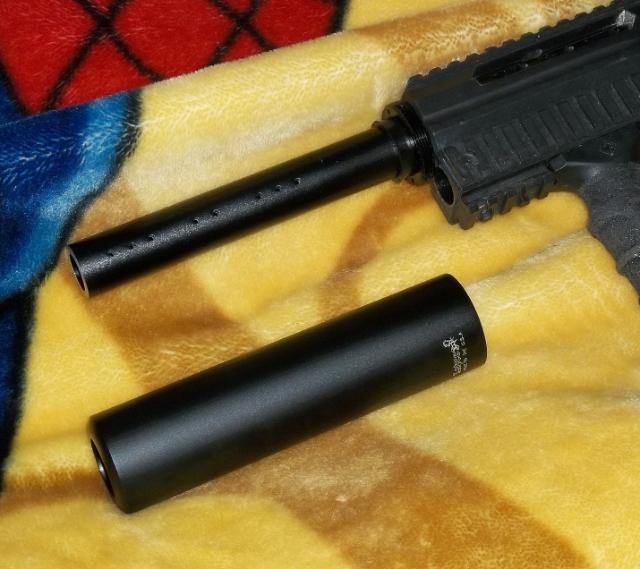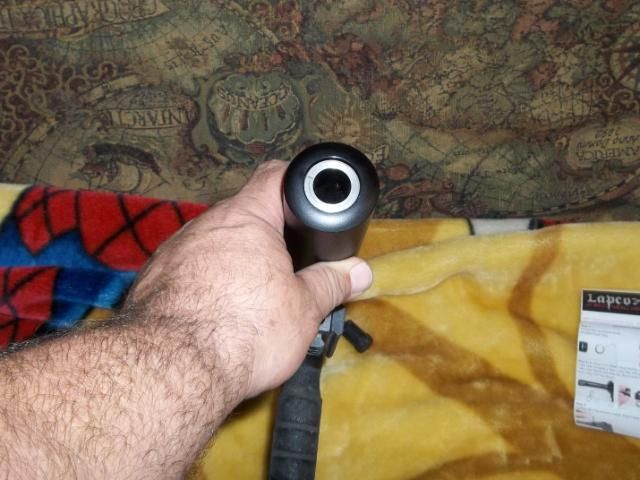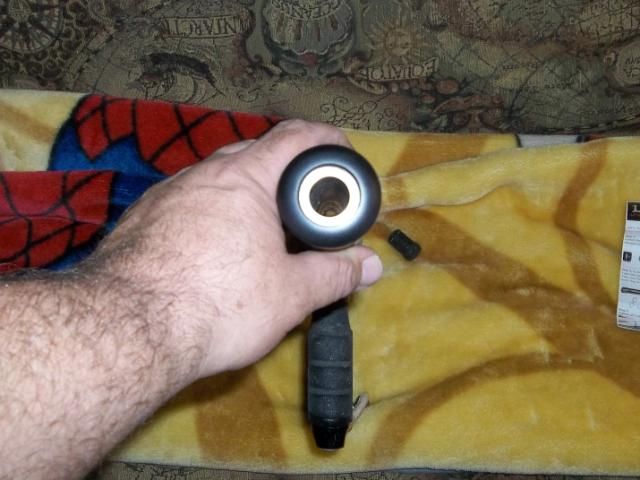 So what about the
forever flash light hole
? Well since I made the suppressor flush to the body, I canít put back in the plug.
I know
ďNow I canít use my flash lightĒ
. Well get a flash light mount and buy a TAC switch for it. Then you wonít have to leave your flash light on all the time and you can turn it on when you want.
About that hole. I need to find some 1Ē aluminum in the shop. Chuck it up, turn it down and make a
ďForever plugĒ
for that hole.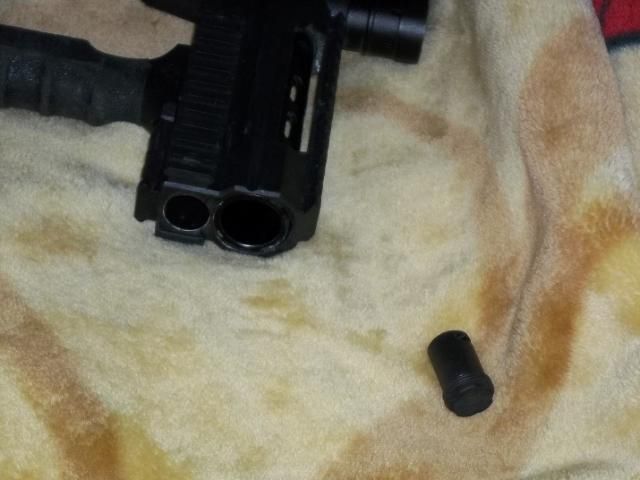 So what do you do with the shiny barrel end. Well I cleaned it up with crocus cloth. You can either us a Black permanent marker, Paint or send it in for ano. Black marker cost less
What is left to do? Well Iím never finished when I start, I donít know why. However this barrel is on itís way to get a Freak Bore. Iím still not good at Freaking a barrel.
Later,
Blackrain