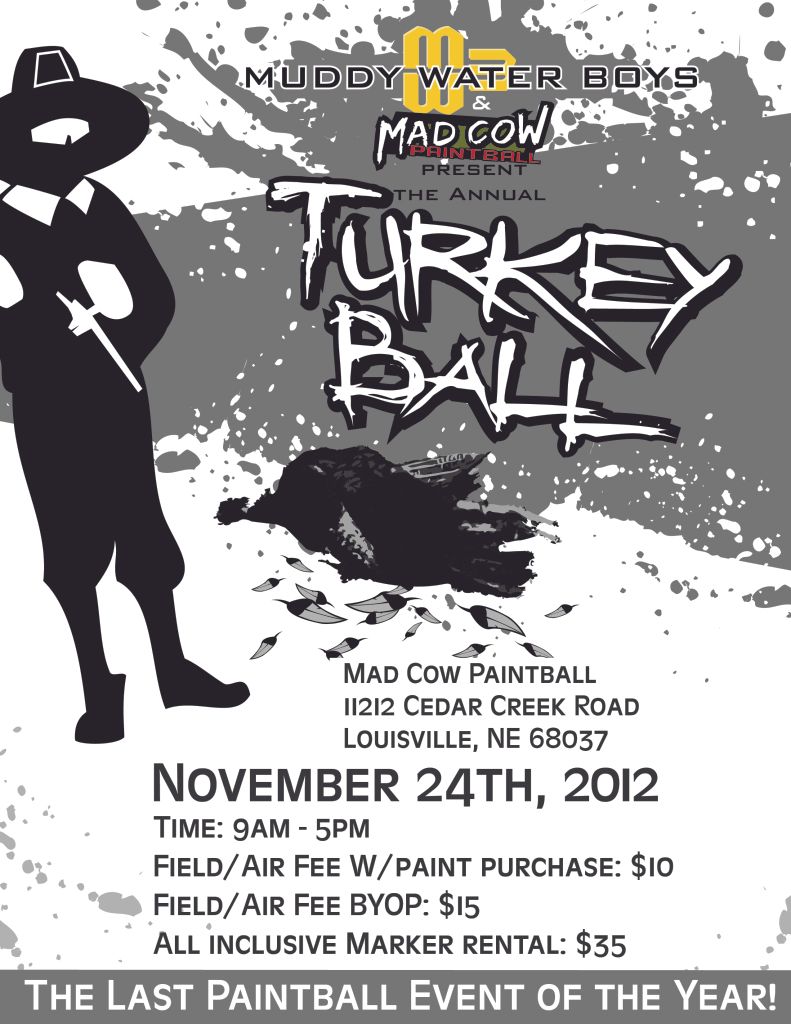 That is right people, its THAT TIME! The leaves are turning and are about to fall. The Football parties are in full swing. The chill is in the air. Beaches are replaced with peach pies and chili. Grilling shifts to crock pot meals. Long pants are back in style and so is heavy head gear.
Each year on the Saturday after Thanksgiving the Muddy Water Boys put on the Last paintball event of the year. Before it gets too cold and we won't leave our homes, we get out to work that trigger finger. We have a day full of just plain, down to earth, reason you joined the sport, relaxed, fun, no getting mad, lots of laughs, and no screaming paintball. *We get all ages, skill levels, familiarity with the sport, shapes, and sizes out to play the game we all love. There are some pretty cool games lined up ranging from an over arching scenario, to zombies, to mini games. Just plain fun to get everyone in on. Our 6 years of doing this has taught us quite a bit and we are going to have a great day.
This year we get to have it at a Legit location. MAD COW PAINTBALL! Our partnership with Mad Cow has been nothing but fantastic and that will include its effects on Turkey Ball. They have Rentals for massive amounts of people to come play with you. If you wanna bring a friend and show them the sport, some good guys, and some good food, don't just bring 1, bring 15. We can handle them. So here is a breakdown of the info.
We are looking to lend out our Lapco Barrels again to give everyone the chance to play with the best. These barrels ROCK! We don't wanna hog all the goods, so in exchange for an ID/Credit Card as a place holder, you can play with the best barrels out there and SEE the difference it makes. Once you realize you have played with the best and want it for yourself, we have 15% off coupons for you as well.
What: 6th Annual Turkey Ball
Who: Anyone, paintball player or not
Where: Mad Cow Paintball
* * * * * 11212 Cedar Creek Road
* * * * * Louisville Ne, 68037 (Follow the link and plug your address in the "A" position)
* * * * * (
http://goo.gl/maps/a9Cyk
)
When: November 24th, 2012
Prices:
--Field/Air fee: $10
--BYOP Field/Air fee: $15
--Polar Ice (good paintballs in cold): $55
--Food/drink:
<
$5
If you are planning on going, please post up so we can get a running tally. This event hits 100+ people and we want you to be one of them. We wanna plan the best we can for you, so the more info the better. POST UP!
Media from Turkey Ball events past:
Turkey Ball 2009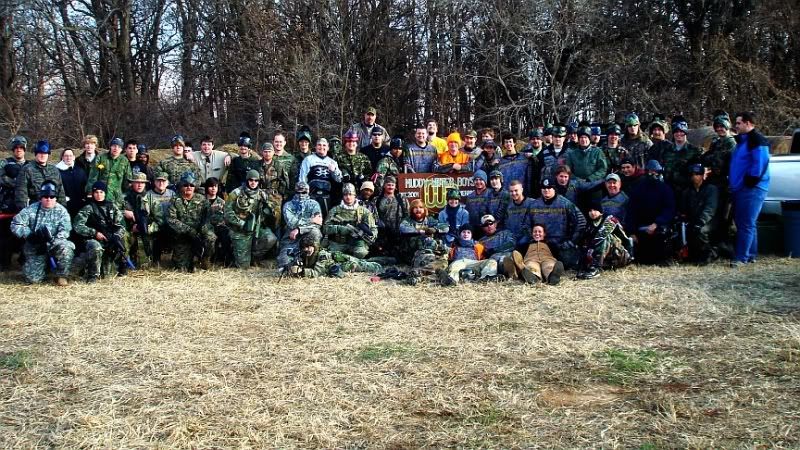 Turkey Ball 2010
Turkey Ball 2011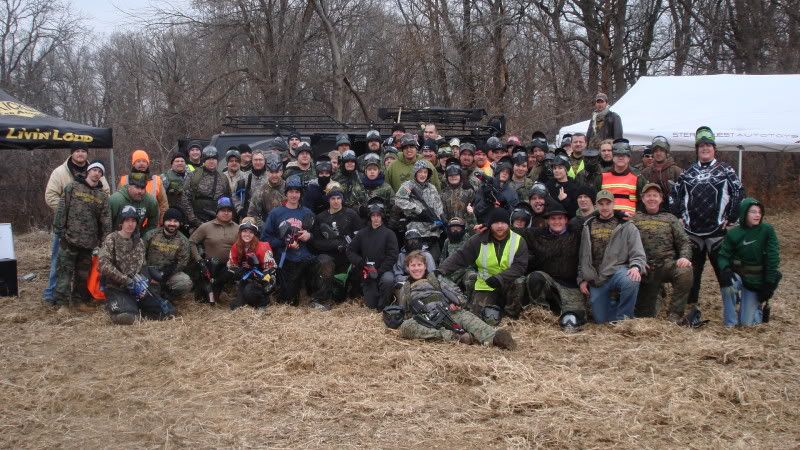 http://www.youtube.com/watch?v=o3sp5g9Er3A
http://www.youtube.com/watch?v=W8KTrWum6Qk
http://www.youtube.com/watch?v=iegpcgIywBg
Turkey Ball 2011
http://www.youtube.com/watch?v=aGkPFylqHCQ&context=C3c77bb7ADOEgsToPDskIs R4veTYDeEWXapDn-UBr7