Hey nation today i have my dm 12 for sale,
This gun is like new only 3 cases through her.
Shoots butter smooth.
price is 850 obo so offer.
Bring me trades as well really looking for a luxe, no 1.!!!!!!
Condtion is 9.9/10
It will come with
- case
- parts kit
-dye ultra light or course
Well offer up !!!!!!!!!!!!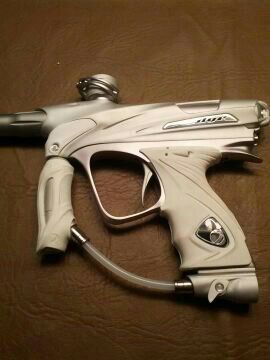 http://i1268.photobucket.com/albums/...psd6491edc.jpg