lets keep this quick, this is an old first generation sterling stp. i love it and dont really want to get rid of it, but i dont have the money to use it right now. so i decided that i would see if there was someone that would actually use it, and play with what i regard as by far the best pump ever to have been made.
here are a few pics;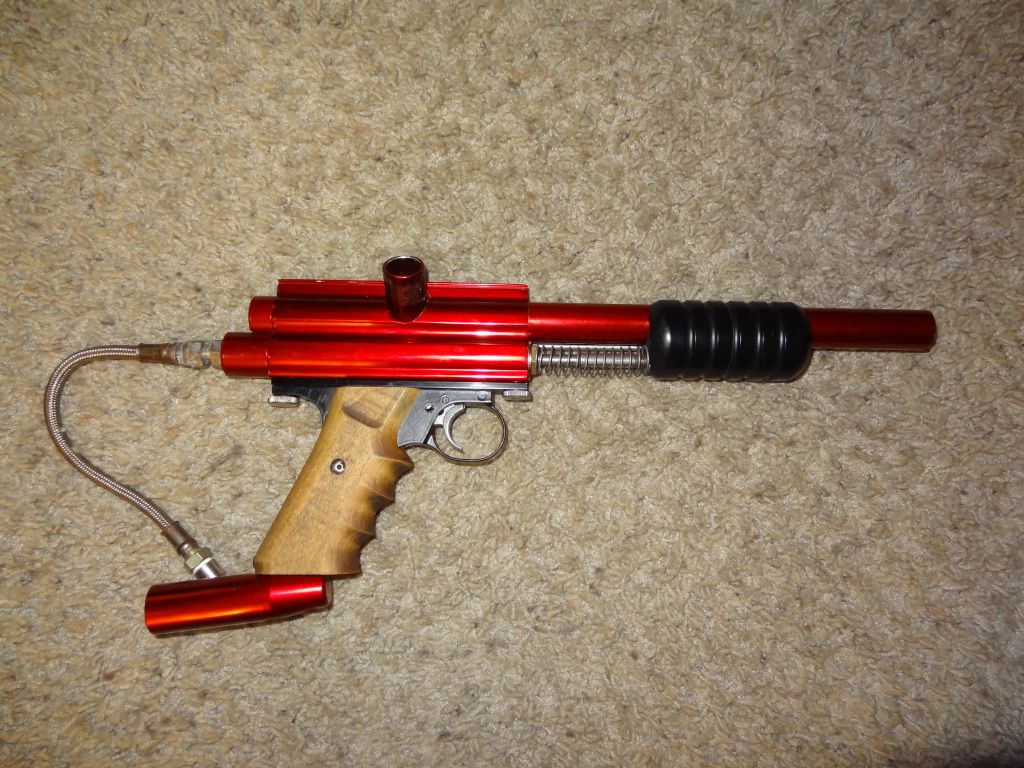 it works perfectly from what i can tell. there are no leaks, but that is all i can guarantee.
it has a little anno wear, but IMO it makes it look better almost, and there is very little considering its age, maybe 2 visible areas.
here is a video from the previous owner, i dont think it has seen more than a game or 2 since then.
i am really sorry that i have to get rid of it.
wants;
250 OBO (not really sure on price, just make me an offer)
a real eotech holographic sight
maybe some airsoft stuff, but it would have to be the right stuff.