BUY BOTH FOR ONLY $200!!!!!!, or DCR-SR68 FOR $125 AND HDR-CX190 FOR $140!!!!
QUICK BEFORE I PAWN THEM!!!
HAVE BOTH BATTERIES AND CHARGERS!!!!
NEED THESE SOLD!!! NEED TO BUY PRESENTS!!!!
HDR-CX190 is in excellent condition.
DCR-SR68 has a little bit of damage on the spot where you screw in a tripod, and a few minor scraps on right side, below strap.
Now have both batteries and chargers!
Sony HDR-CX190 - Comes with 8gb card, battery, charger.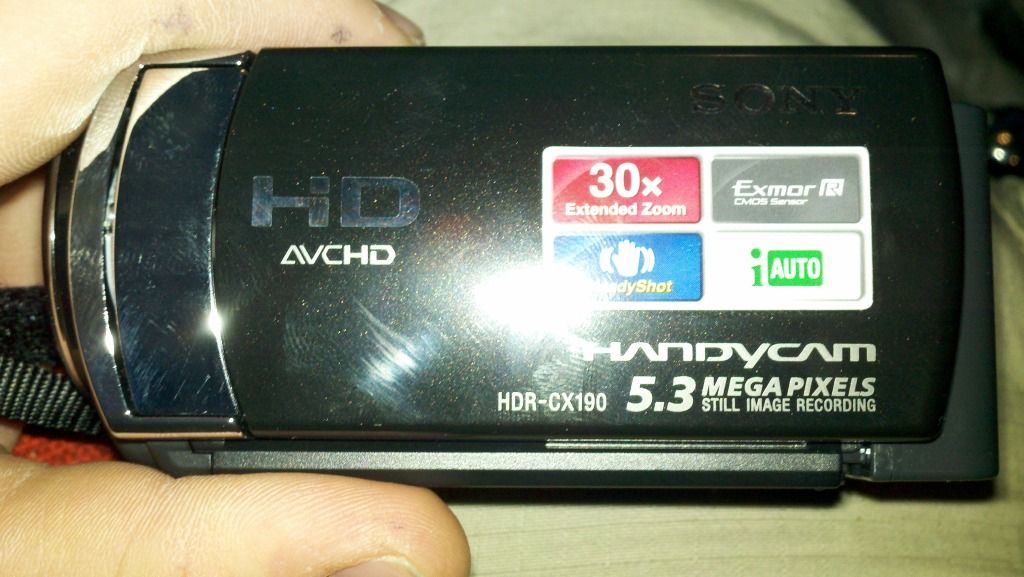 Sony DCR-SR68 - Battery (Twice as good as other camera's battery), wall charger. Has 80gb internal storage.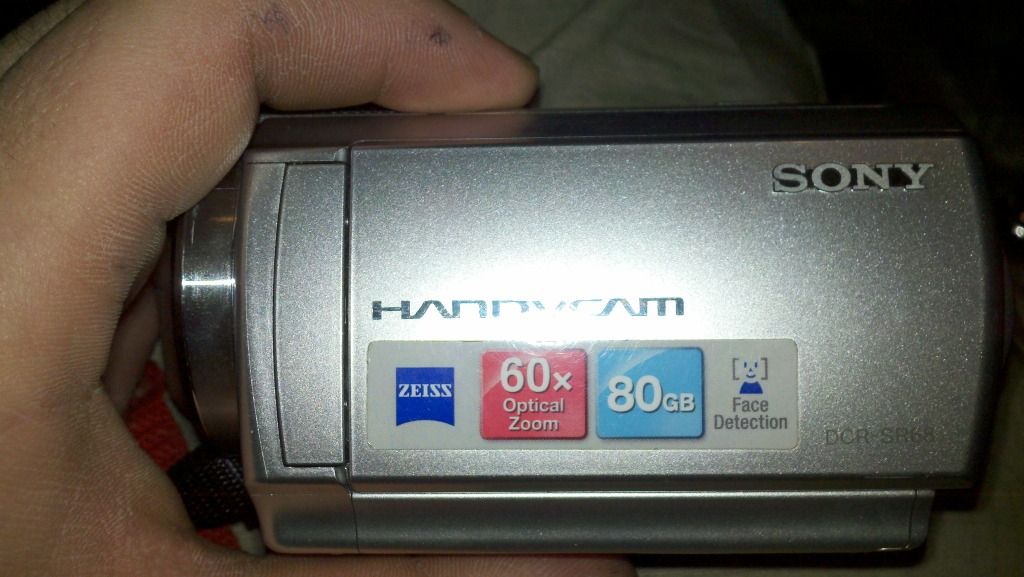 Sony HDR-CX190
Was $299
NOW $200!!!
OBO
Sony DCR-SR68
Was $259
NOW $200!!!
OBO
BUY BOTH FOR $325!!!!!!!!!!!!!!! OBO
Would like to trade both + Droid in sig for Luxe, Geo2, Geo2.1, Vapor, anything highend (no Victorys unless amazing deal).
Can also add pinokio OR Nintendo 3DS w/ Pokemon Soul Silver, in 9/10 condition.