Peavy International II series 5 piece drum kit Sabian cymbals can ship! NEW JERSEY!
---
Would like to sell as a kit unless the right prices get thrown around. Willing to ship but you will pay for all shipping costs.
Got this a year ago almost. Still love to play it but I threw a rod bearing in my car and need cash for repairs
The drums have plenty of life and the cymbals look like they're brand new. Also have a spare firecracker snare drum I will include to the lucky buyer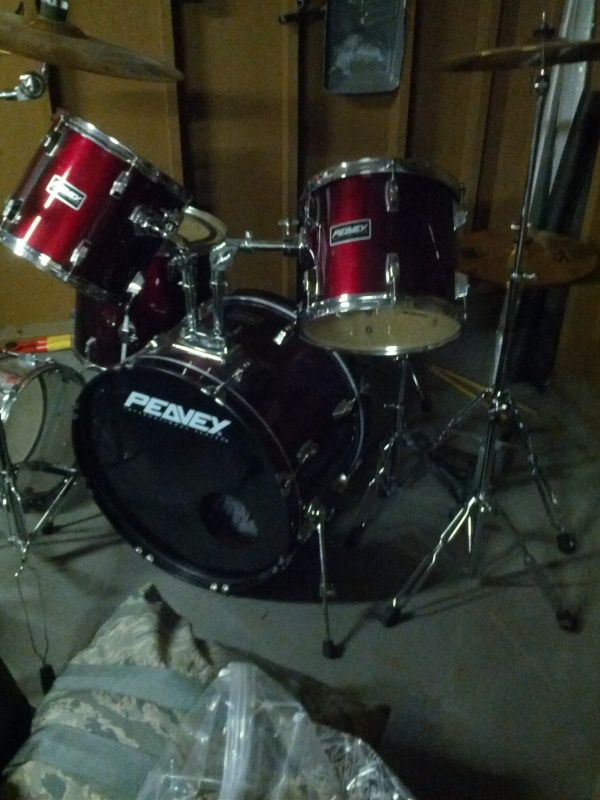 Price: 500 obo add shipping accordingly. If you cannot pick it up I might get in on the shipping to help if its ridiculous.
Thanks for looking.
Corey
__________________
OFFICIAL ORVIS WRECKING CREW
ANS GEAR || THE VEST GUY || PINOKIO HOPPERS
"Originally posted by slateman: Air Force . . . serious business"

MGDT: "Originally posted by
Marine786
: We had one guy get orders for a deployment while on a deployment."
AFDT:"Originally posted by
f2f4
: Or maybe he meant our exposed and aerated crotches. Privates. Because lord knows our PT gear only encourages "wardrobe malfunctions.""