Rules:
~ Dont be a dick, If you dont like my price GTFO of my thread
~ Please POST here first then PM me
~ Paypal or money order. If using paypal you pay fees
~ If you PM me post what your offering
~ If you direct me to your sig, tell me what in your sig
~ If I have to add specify how much
~ If you are going to add specify how much
~ I only ship to continental 48 US states
~ Shipping status will be discussed
Bcelos' Return Policy:
All guns and merch leave me in 100% working order unless described otherwise.
~ You have 30 days from the original sale
~ I charge $50 for all returns
~ You have to pay for shipping for both guns
If your willing to pay im perfectly willing to get my gun back

For Sale
- Dye Rotor version 3
- Some kind of camo speedfeed I think its a KM spine.
Rotor is in great condition. No major scratches on the outside besides the typical scuffs. Motor works perfectly and hopper is 10/10 in functionality. I dont play pb anymore and no longer need this.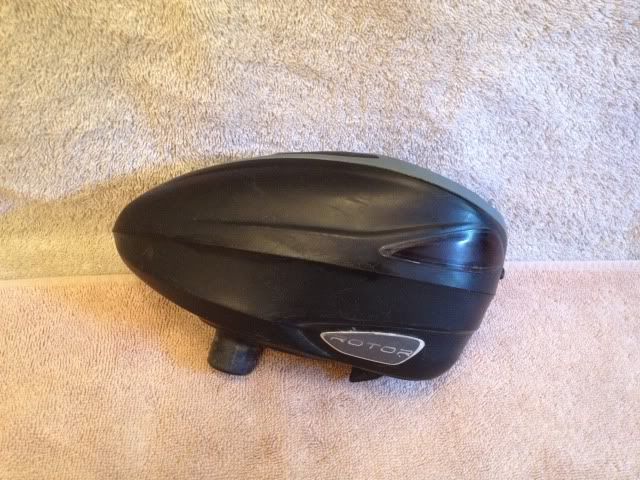 PRICE:
$125 OBO - First cash offer gets it
Trades:
Shocker CCM frames
Rare shocker bodies