Giant Tactical Day at Hollywood Sports Park
( Pre-Reg :: GiantTactical.com/GNTLday )
When :: January 11th, 2014
Where :: Hollywood Sports Park
Price :: $40.00 a person
- All Day Admission
- Giant Tactical Headband
- 1 case of paint
- 2 slices of pizza
- 1 bottle of water
Pre-Register ::
www.GiantTactical.com/GNTLday
Info ::
Giant Tactical has teamed up with Hollywood Sports Park to hold a private event, where players can pre-register ( GiantTactical.com/GNTLday ) for a private group experience where they will meet new friends, have some insane paintball games on the scenario fields as well as hyperball field, get lunch and giveaways, and simply enjoy a great day of paintball with a private referee and private field. Only players pre-registered for this event will be able to play in the group, and this will be a private group at the park, meaning we will have our own referee and field to ourselves. Bring out friends, family, teammates, co-workers, and anybody who plays paintball and come rock with the GTFAM and have a great day at the worlds best paintball park.
Pre-Register ::
www.GiantTactical.com/GNTLday
- The last Giant Tactical Day we held was at California Paintball Park, with over 100 people registered and games going on continuously thru out the day the GNTL DAY went off. Games were firing while Giant Tactical sponsored teams and GTFAM, West Coast Warriorz, and Paint Junkies all in attendance we had tons of new players come out and tons of old school pro players, and young players all mixing it up simply having a great day and playing paintball for fun.
some photos from the last Giant Tactical Day at California Paintball Park ::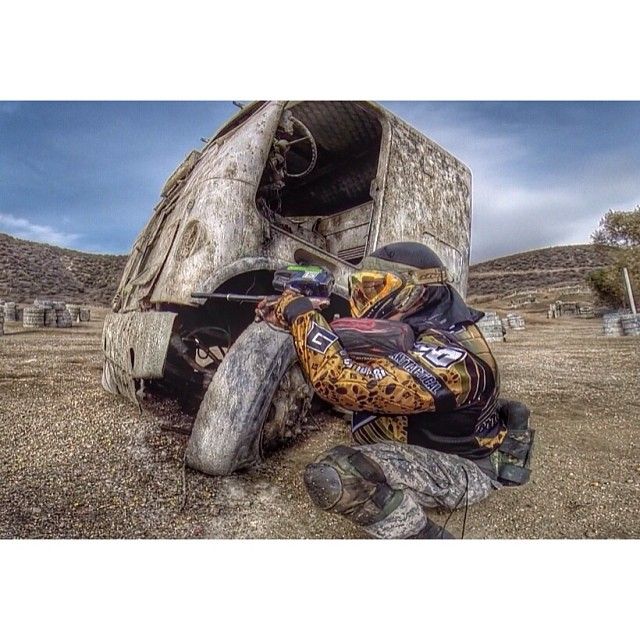 See you guys January 11th, at Hollywood Sports Park, limited spots so dont forget to pre-register.