Greetings 'Ballers,
Let's keep this brief, or boxer, whatever you prefer. I'm gettin' out of the paintball scene and need to offload my stuff. I have more gear than I'm gonna list but all that I am posting is the juicy stuff. First things first, rules:
1. You came to me, house rules.
2. You pay, I ship. No exceptions.
3. All gear is sold as is and any known issues will be listed here.
4. My prices are my prices. Don't like 'em? That's fine, keep moving.
5. Post here AND pm please.
6. No pawn shop offers.
7. Don't flame me OR the other people who post here. Keep it light
8. Don't ask for lowest price on anything. I will post prices so I expect to get offers around the prices listed.
9. Post a * at the end of your post if you read the rules. Just a fun game to see who's paying attention.
Here's a summary: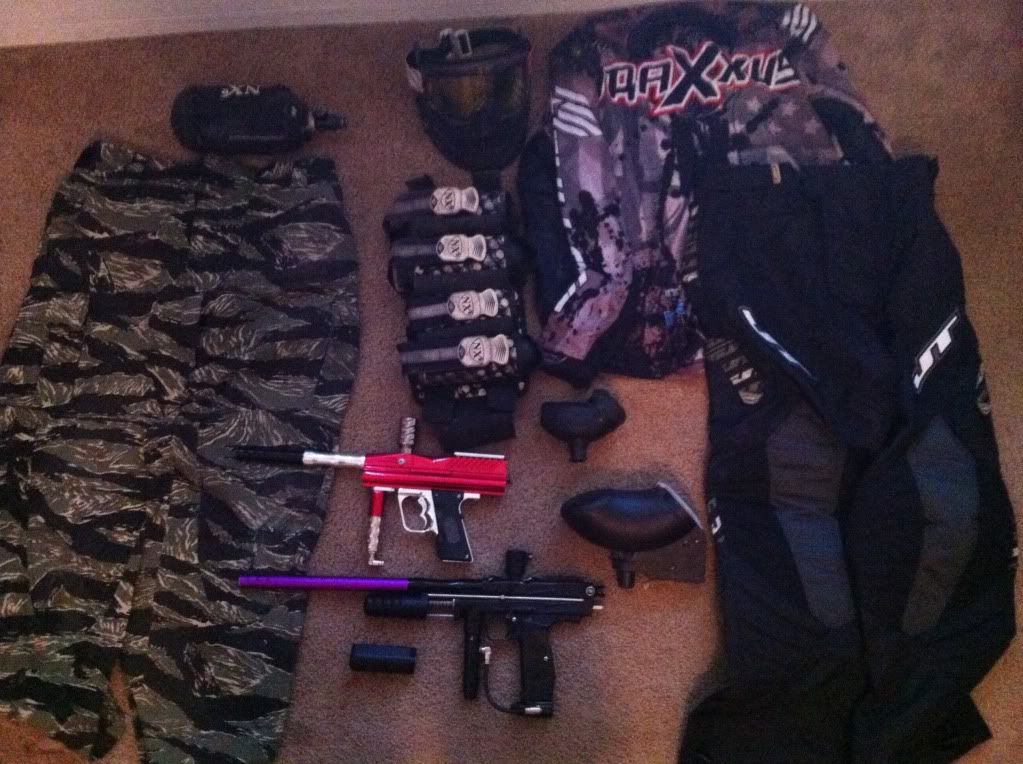 OK, on to the fun stuff:
First up is my pump ( I won't make you scroll down to look at the good stuff)
Asking Price: $350 o.b.o + shipping
Specs:
Nightkast body (black)
CCM Deluxe Pump kit (EZ grip and stock grip)
Orracle bolt and pin
CP 2-piece barrel (black back, purple front)
CP Clamping feedneck
CCM 86* frame with smoke grips
CCM A/T cam installed
Stock internals (smooth as any ccm marker)
CP on/off
BL inline reg
Known Issues: None!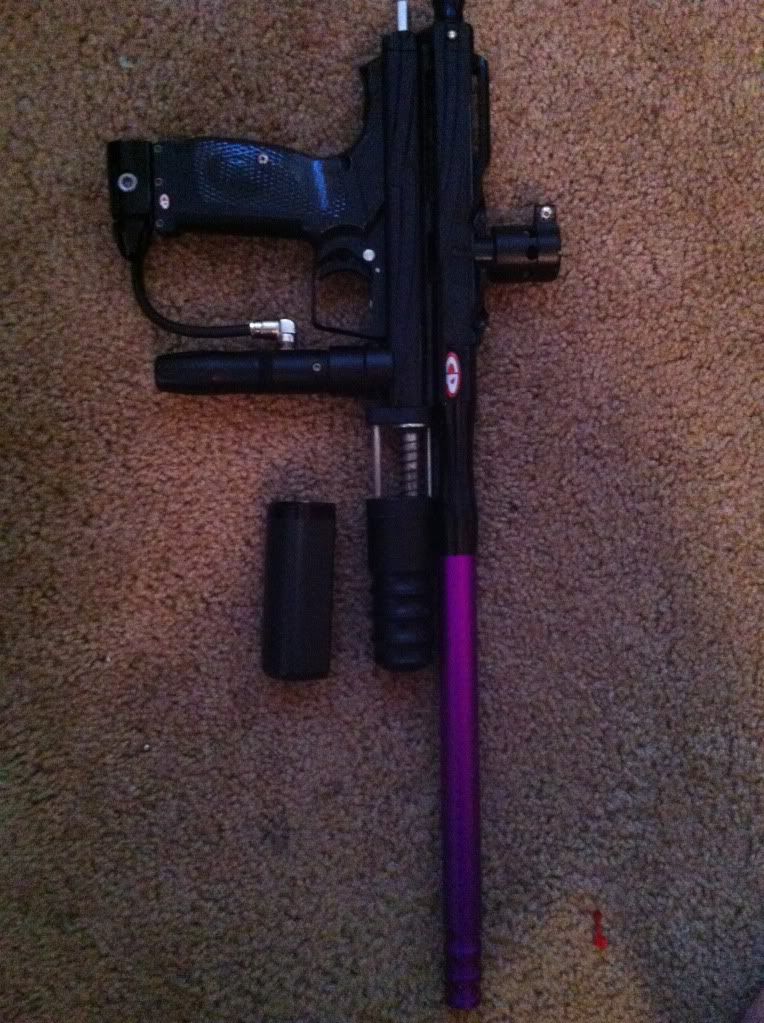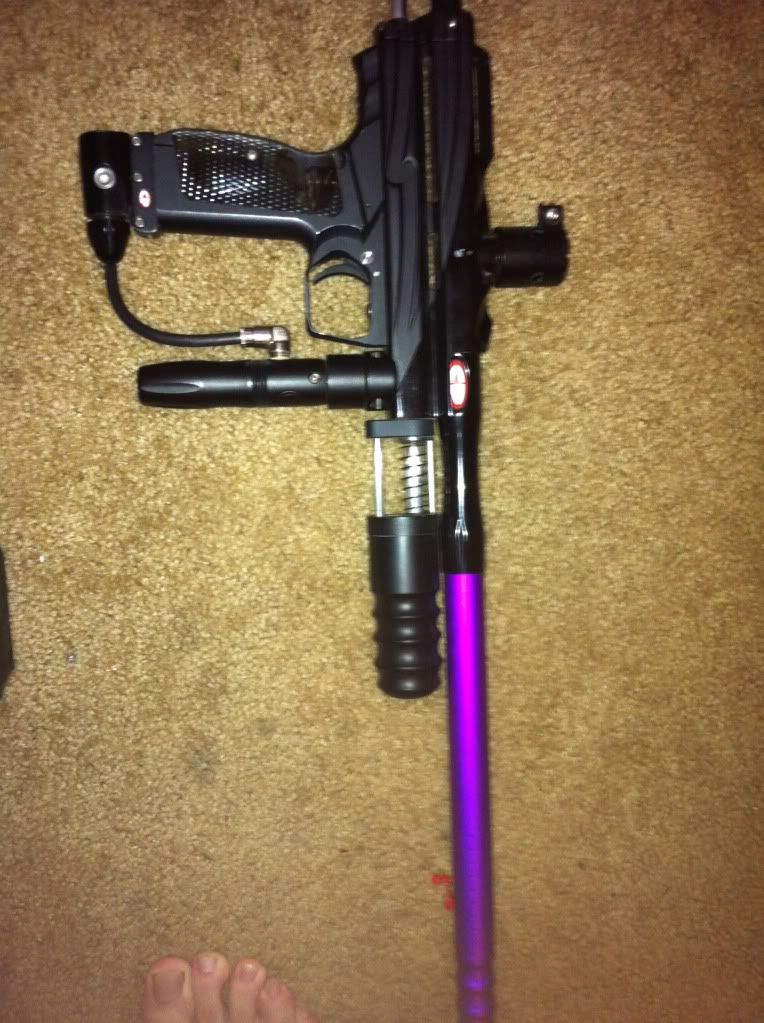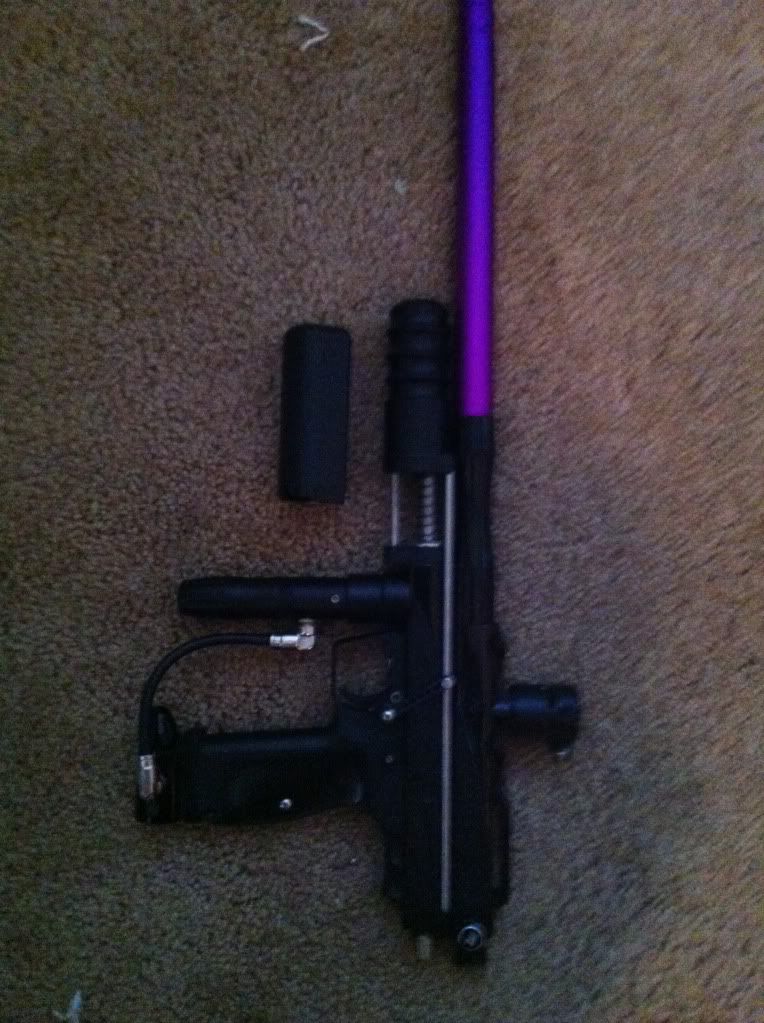 Next is my two hoppers: 1 Winny w/ a locklid mod and 1 Revy 12v
Asking Price: $10 + shipping for the Winny
$20 + shipping for the Revy 12v
Known Issues: None for either. Both are old hoppers and have cosmetic wear but work fine.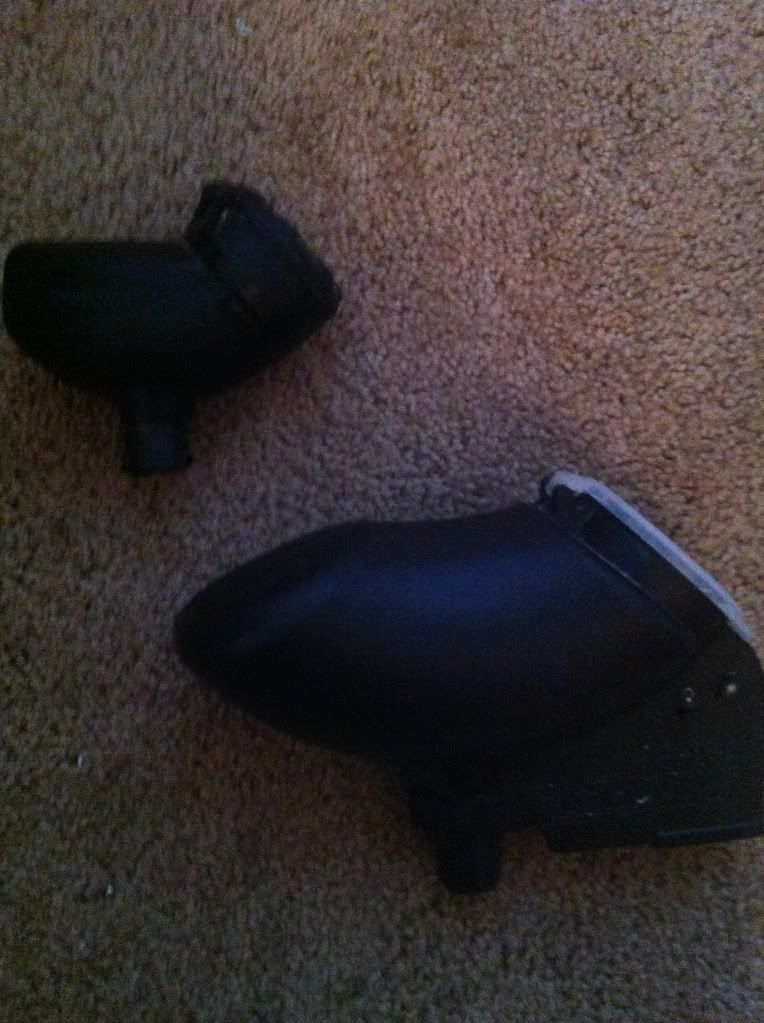 Next is this Angel I have laying around:
Asking Price: $80 o.b.o + shipping
Specs:
2k1 Angel C&C (red/chrome)
CP 2-piece barrel
Stock internals
Known Issues: NO BOARD IN THIS GUN! I bought it this way but it was sold after a tune up and service by a tech. The board was used in another Angel to save it. I'll take whatever I can get for it so offer up.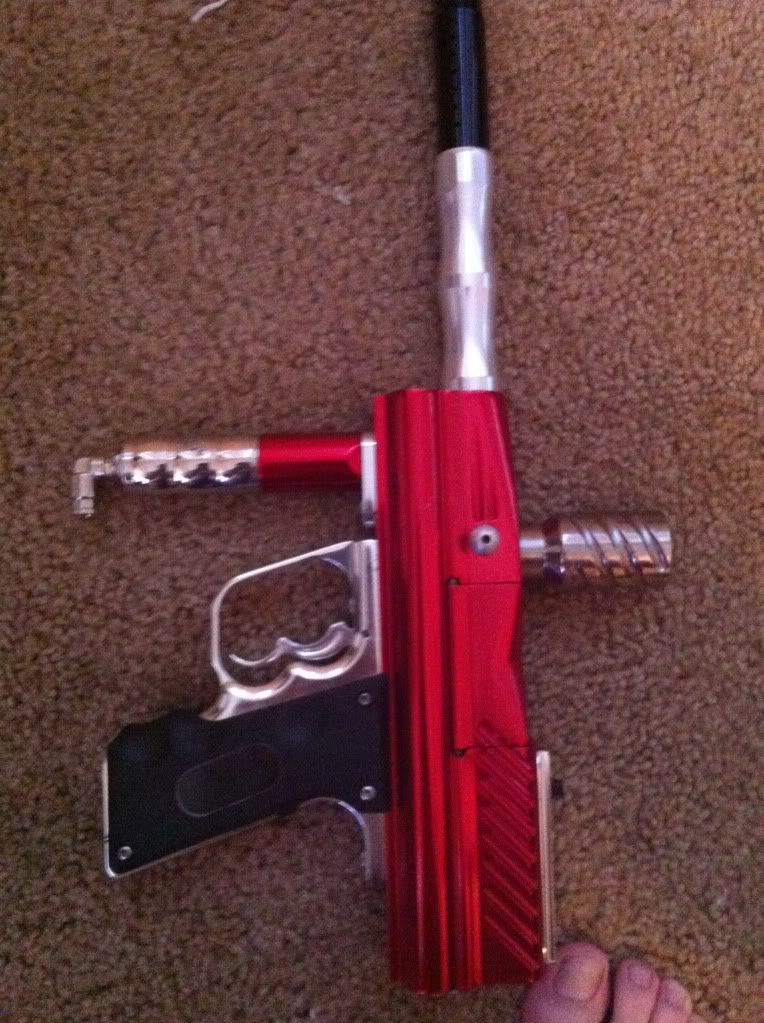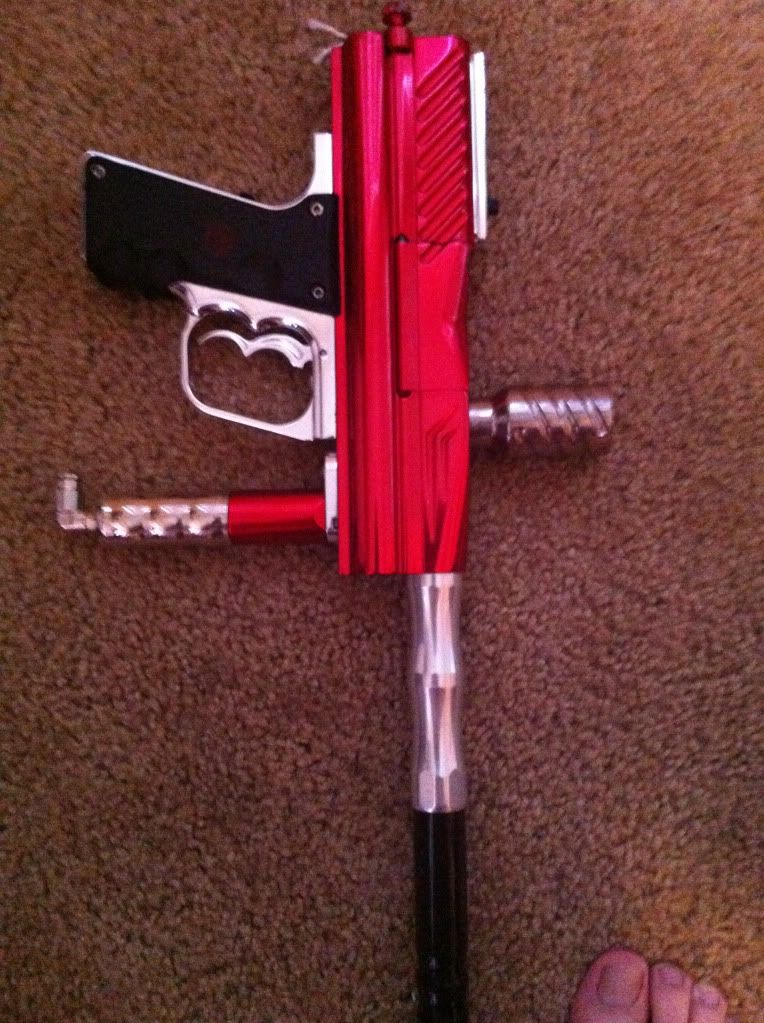 Next is my HPA tank:
Asking Price: $70 o.b.o + shipping
Specs:
Ninja reg to keep up to current DOT standards
ACI carbon wrap tank
68 ci/ 4500 psi
Comes with NXe tank cover if you want it.
Last hydro date: 06/09
Known Issues: None. No leaks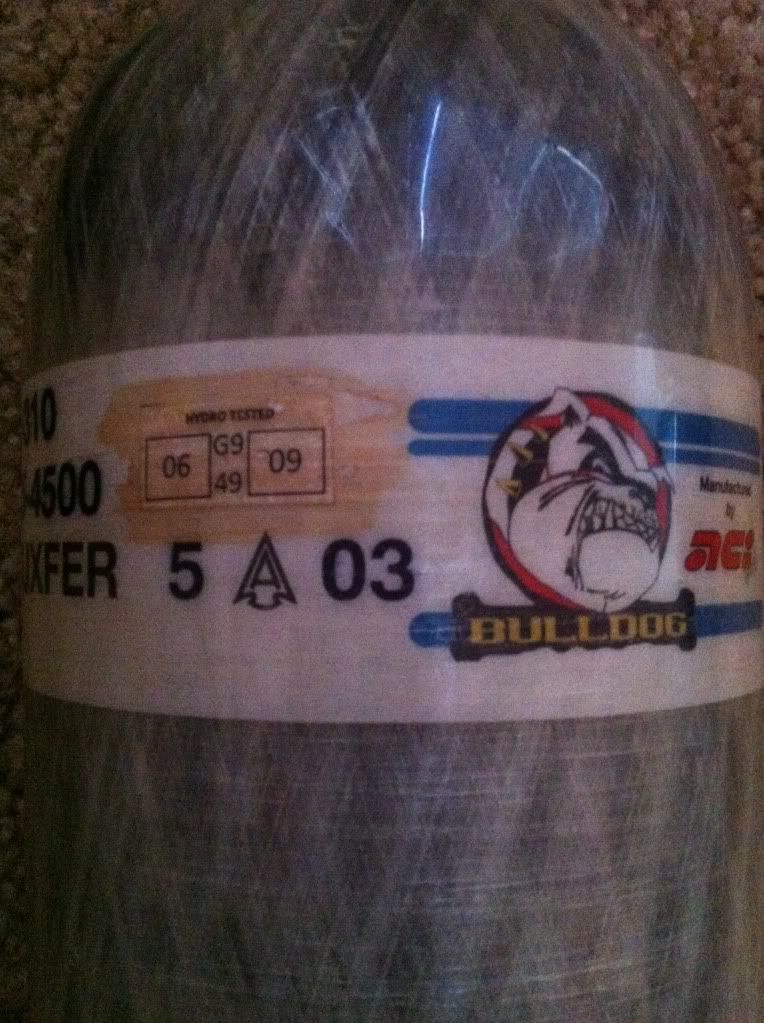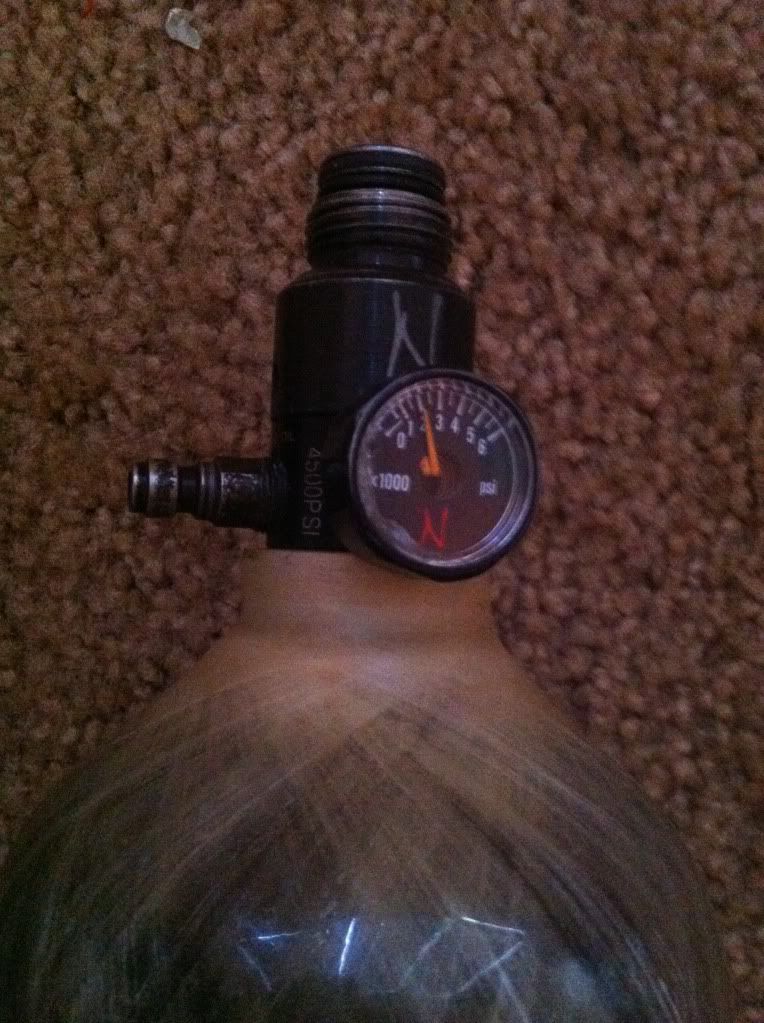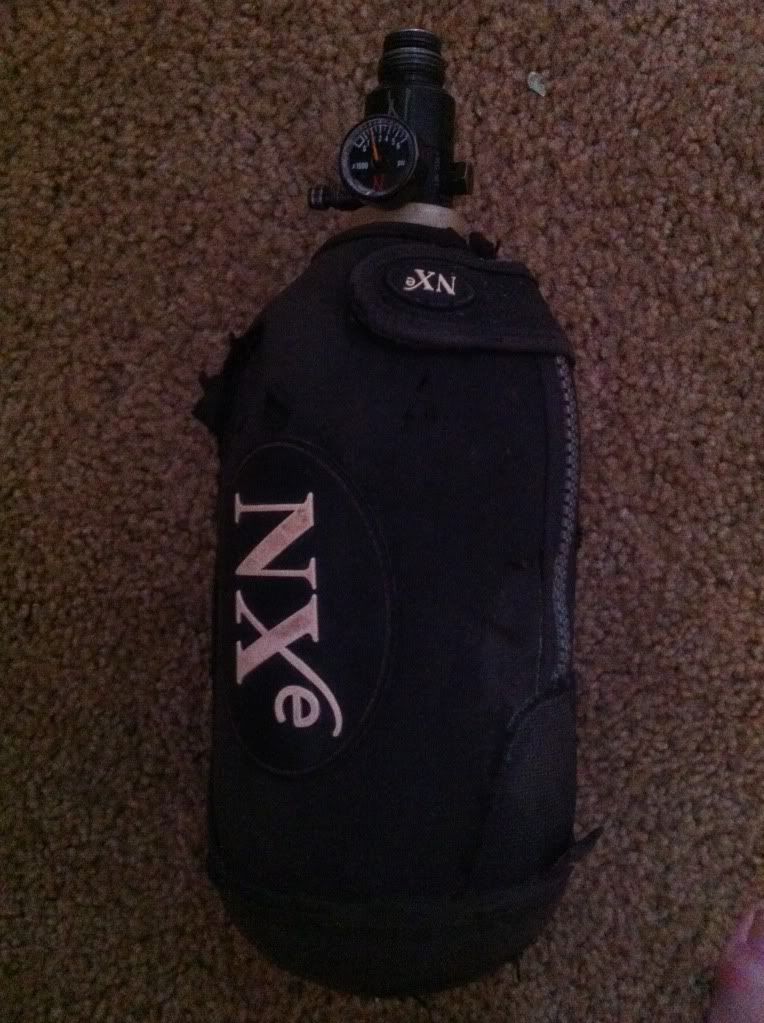 Next are 2 pairs of pants: 1 JTFX olive large BNIB $70 + shipping
1 Valken Sierra Tiger Stripe $40 + shipping
Specs:
Both are large size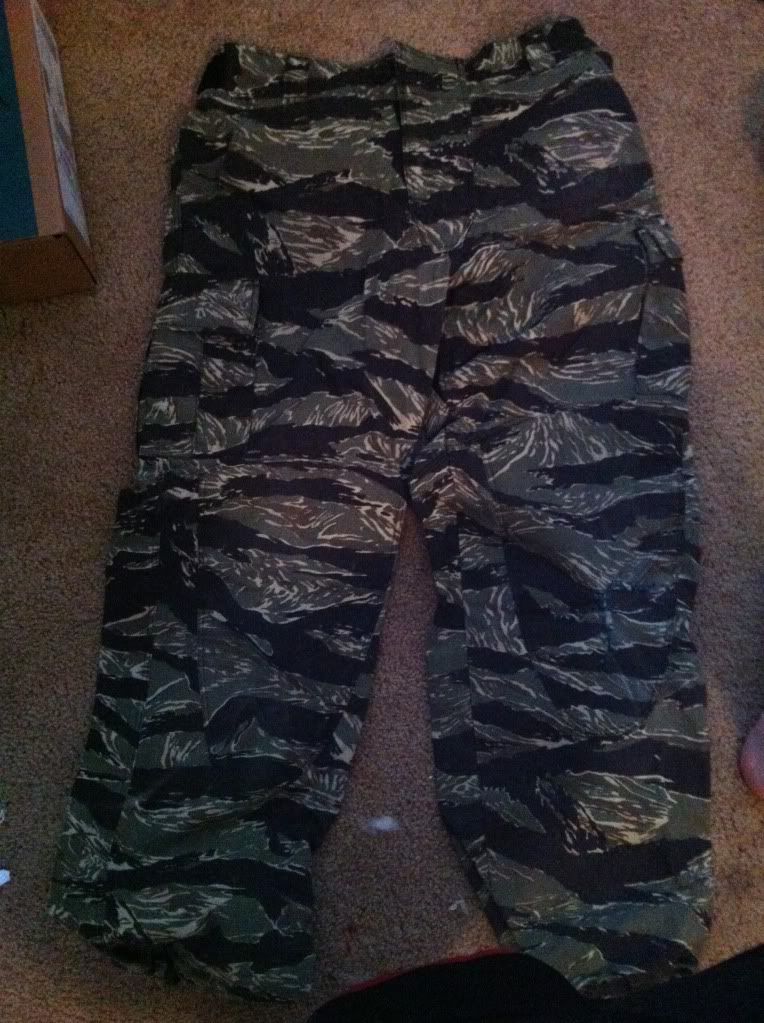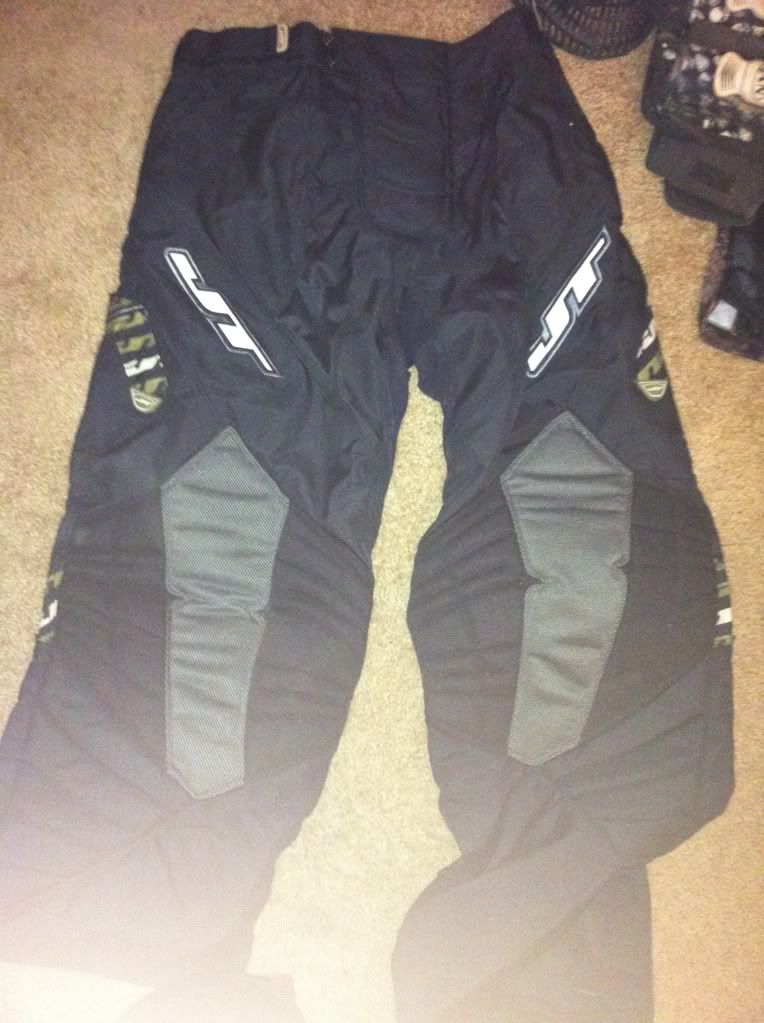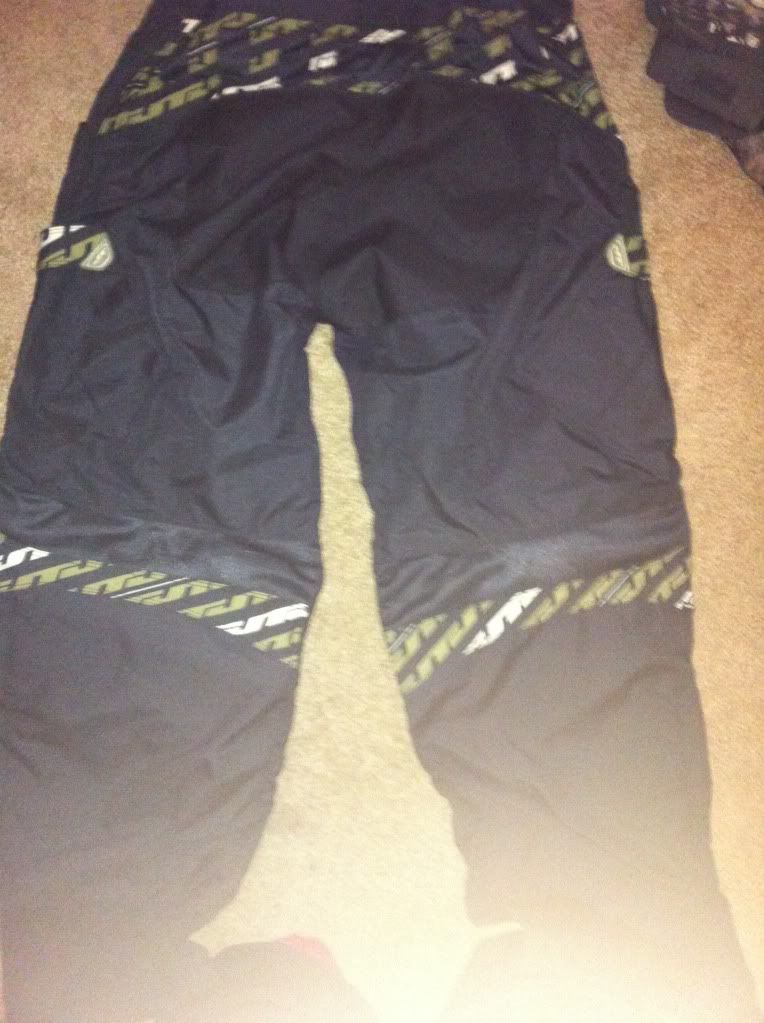 Known Issues: JTFX-none!
Valkens: whole in left knee (heavy sewn)
Wants:
1. CASH IS KING!!!
2. 1/10 Scale Losi RC Truck (working)
3. Trades have to be highly in my favor.
I think that's everything. If you have any questions, PM me. If you want more pictures, PM me. If you buy multiple things, we can work on a price.