I wanted to wait until I got better pictures but really wanted to show this junk off. The clear on the rotor bubbled when my guy baked it, so he took it back to redo it. I'll add more and better pictures when it comes back and I get a chance to take some.
I originally was going to do the red gun body pieces and leave the accent pieces black but once it came in, the anodizing was too pretty to mess with. So I opted to do just the accent pieces. HK KLR mask, because it's really hard for anybody to get anything other than black from them right now.
Stock barrel installed: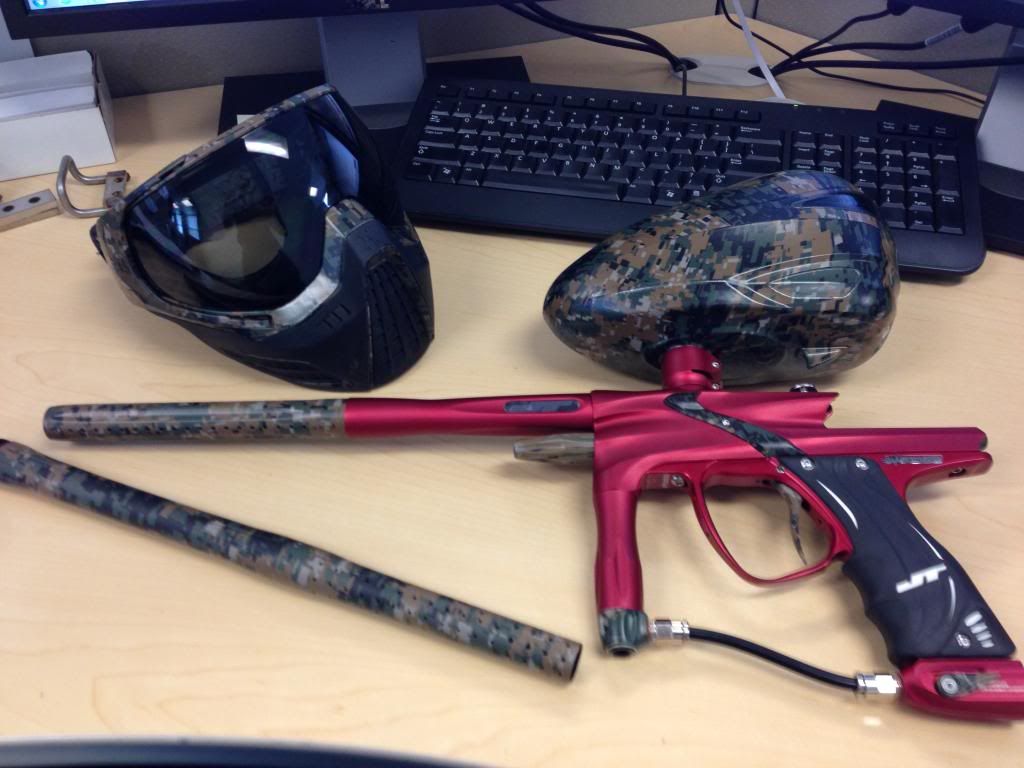 Lurker Eigenbarrel installed:
Digital woodland camo because we Marines were the first to rock it! Thanks for looking!