This is my Addonics Mini NAS. Still works perfectly, I just don't use it anymore and need some cash..
$35 +Shipping
http://www.addonics.com/products/nas25hdu2.php
-Here's the product page listing all it's features including:
-Bit torrent client
-FTP server
-Samba Sever
-2.5" Sata Hard drive (Not included)
-Print Server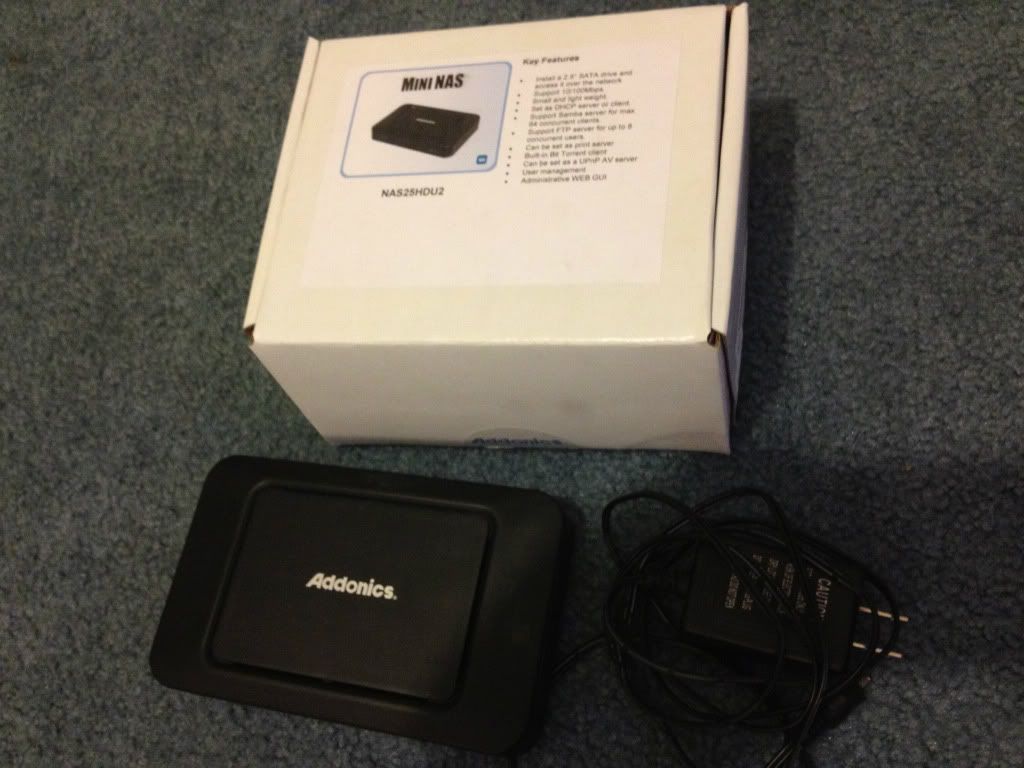 PM's please.....
Paypal only, you pay first, and I'll include a tracking# as soon as I send it your way. Thanks for looking!