I am selling these for my longtime friend/tech who has lost interested in the forums a long time ago. The descriptions below are what he emailed me, and are 100% correct. I watched him go thru all of these markers, all are perfectly working. He was the original owner of all of these. Pics are on the way!
First the Minimag:
I am the original owner of this Airgun Designs Minimag. I purchased it in 1998 and used it more for recreational play then tournaments. I've been an Airgun Designs certified tech since 1999 through a class taught by Tom Kaye personally and have been involved in Airsmithing professionally for over 15 years. I have kept this marker stock for the most part excepting the following. I installed an aftermarket 8 hole regulator by PMI (the Perfect Charger). I performed my own 2 finger trigger installation and was meticulous about how I cut the original trigger guard (see photo) the trigger guard I made for it is out of steel and is starting to see a bit of rust from years in a case. The guard is removable for those that don't care for the look or would like to lighten it up. PMI perfect aluminum barrel in green. I believe it's a 14". I'm including 2 of the stock 8" barrels, one was never used. This is a power feed "right" with a foamiless bolt and level 7 minimag valve. I have an aftermarket on/off valve installed, but do not remember who produced it. One stand out feature for those of you that have kept up with the many aftermarket brands is that it has a Red annodized top piece. I keep wanting to call it the "reactor valve" but I'm not sure. I've done all of my own maintenance on this marker and am merely thinning out my vintage paintball collection.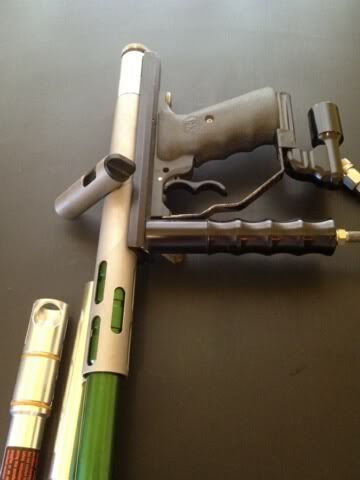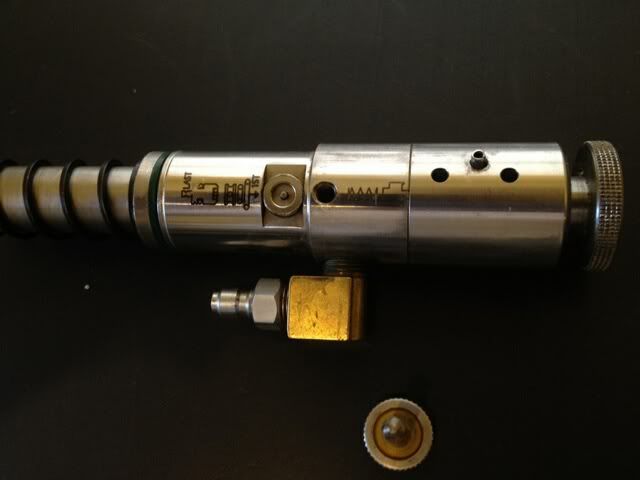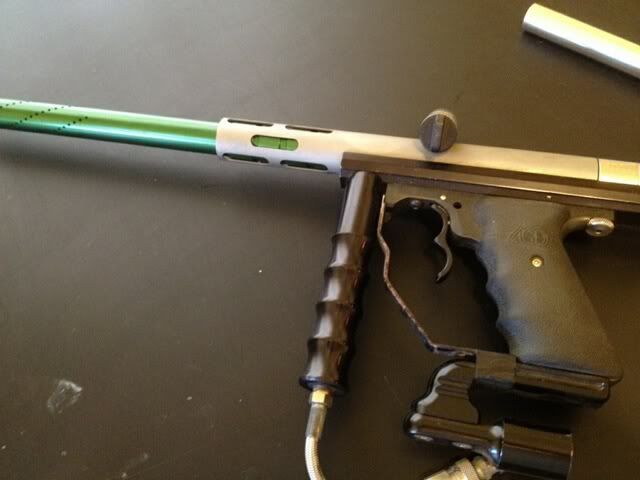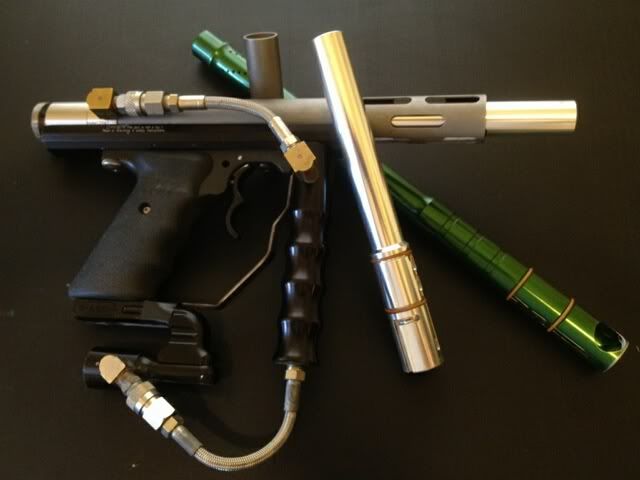 $300.00 shipped conus
Shocker:
1999 Smart Parts Shocker sport 4x4
Verticle feed Verticle Max Flo reg kit 14" All American Barrel 12" Dye Boomstick 9 Volt Battery Modification No aftermarket parts to list here, just a stock Shoebox shocker.
I've been a Smart Parts factory certified Technician since 1999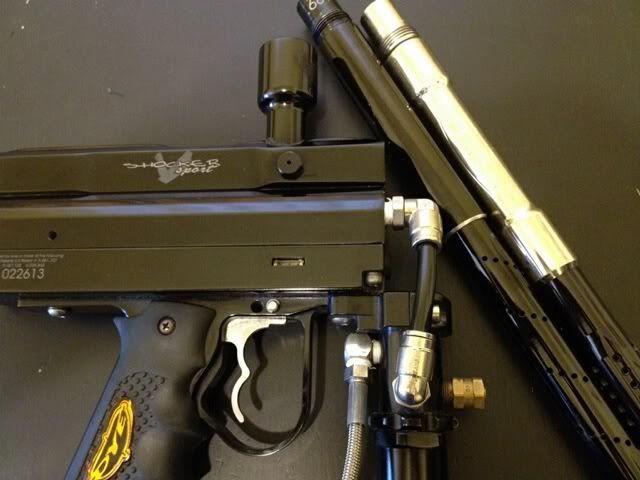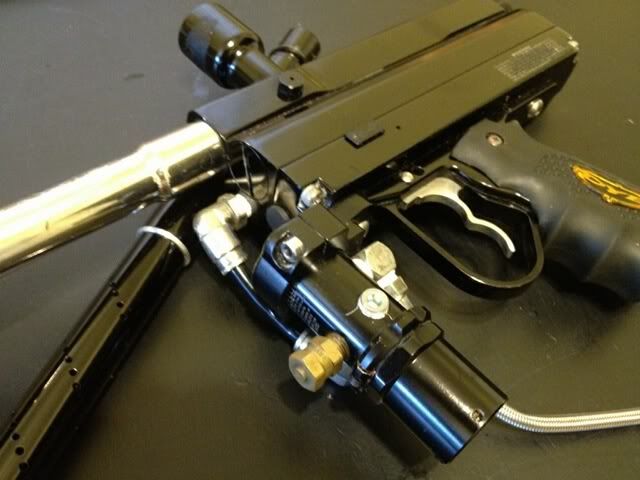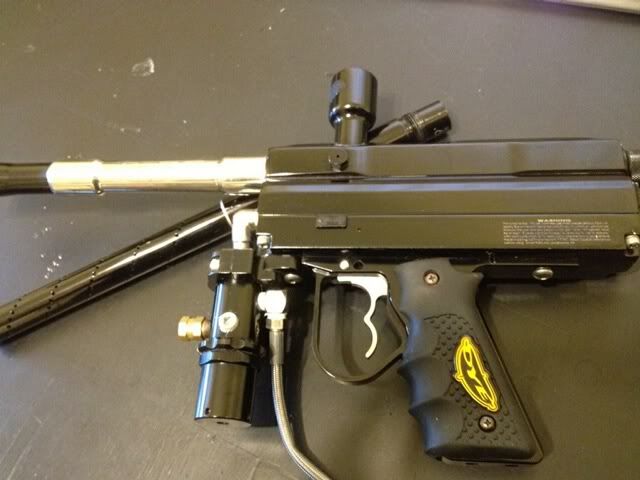 $250.00 shipped conus
Line SI Bushmaster circa ~1989
I'm not sure of the exact year on this one, but definitely between 88 and 90. I've polished the internals, and the insides of the pump arms to smooth out the action. 45 grip with wrap around "hogue" style grips 12 gram adapter California style T stock Trigger shoe Custom Ported and polished barrel by Dave Cook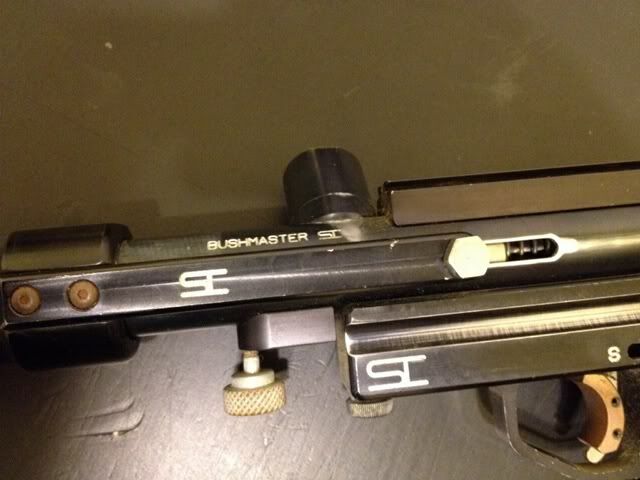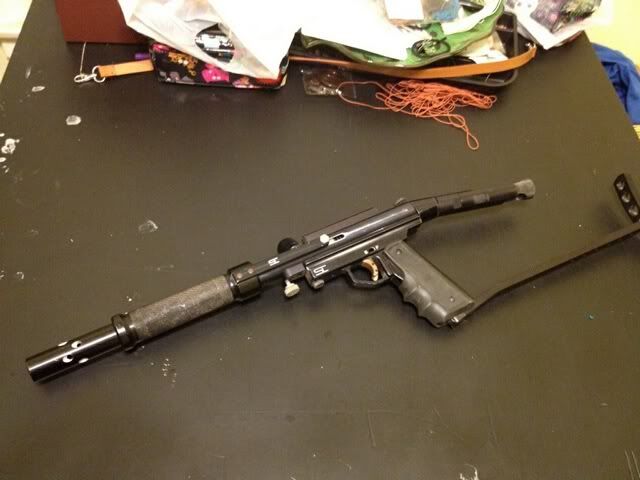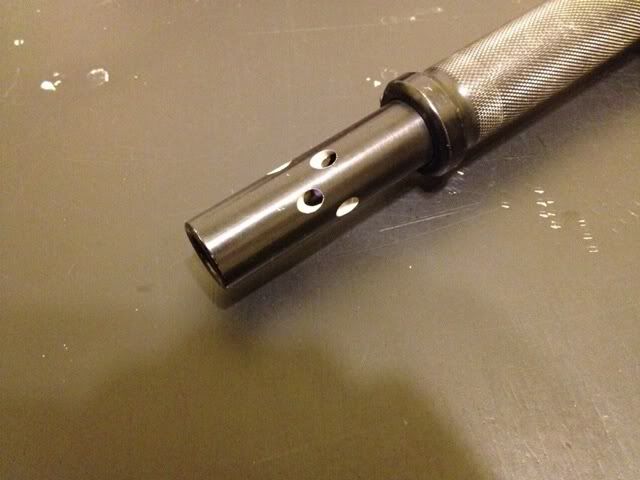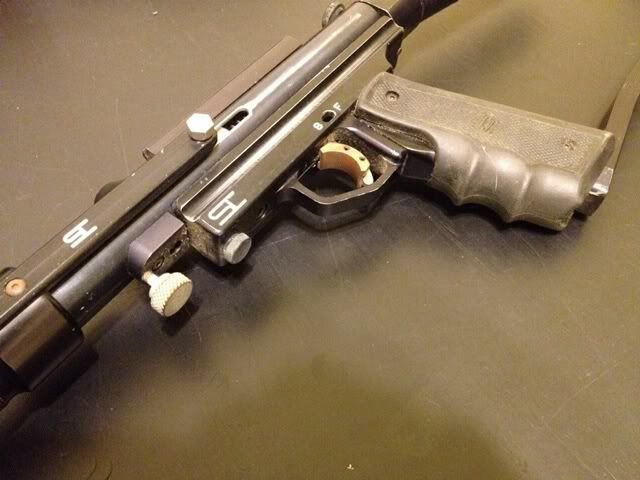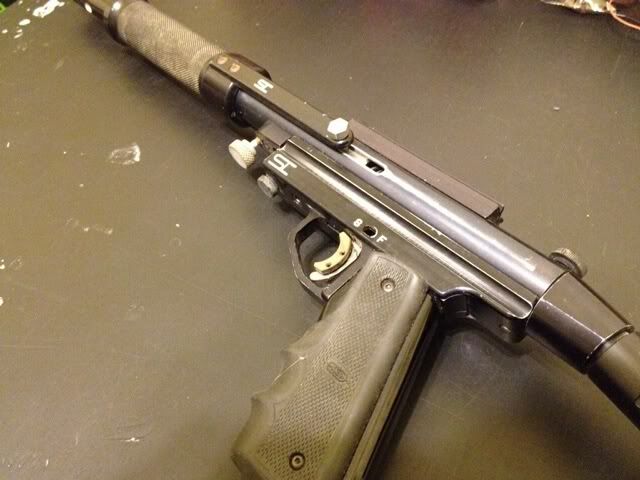 $250.00 shipped conus
WARPIG - World And Regional Paintball Information Guide
Link to the first paintball Airsmith training I participated in. If my credentials are brought up in question. Since then, I've been certified for nearly every manufacturer consistantly until classes just dried up for the most part.