This place seems pretty dead, but I'll go ahead post anyways.
I'm currently throwing together a new Flex setup and need a strap. So I figured I'd design one myself that people on my team could also use if they want. Here's what I've come up with so far: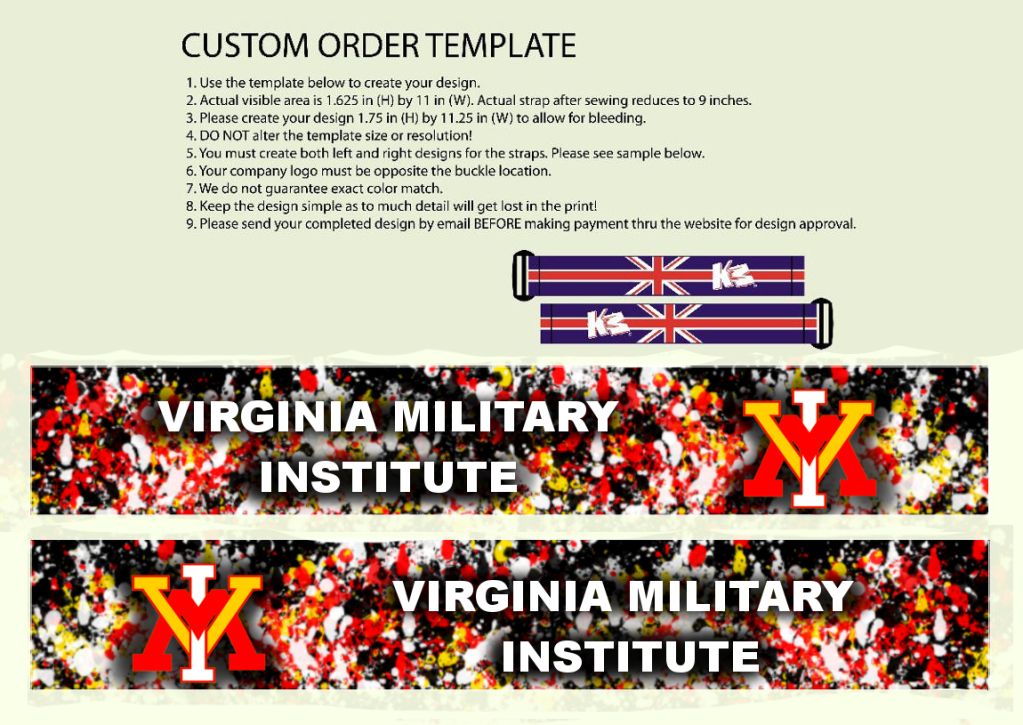 What do yall think? Any criticism, ideas, and/or inspiration for other designs is greatly appreciated!
Heck, if you're really bored and want to throw together a design, go for it! Here's the two main logos and template:
VMI Spider
Coat of Arms
Strap Template