SOLD TO SJTHIZZ408!!!!!!!
I have a LNIB Virtue OLED board for a Bob Long G6R for sale. I installed it into my backup G6R, tested it, and uninstalled it the next day since I wanted the simplicity of the stock board. It includes everything in the photo:
- OLED Board
- Virtue Grip Panels
- 2 Li-ion batteries
- Manual and sticker
- Virtue tin
Asking Price: SOLD!!!!! I only accept Paypal (gifted or you pay fees)
Please post here AND PM me. Thanks for looking!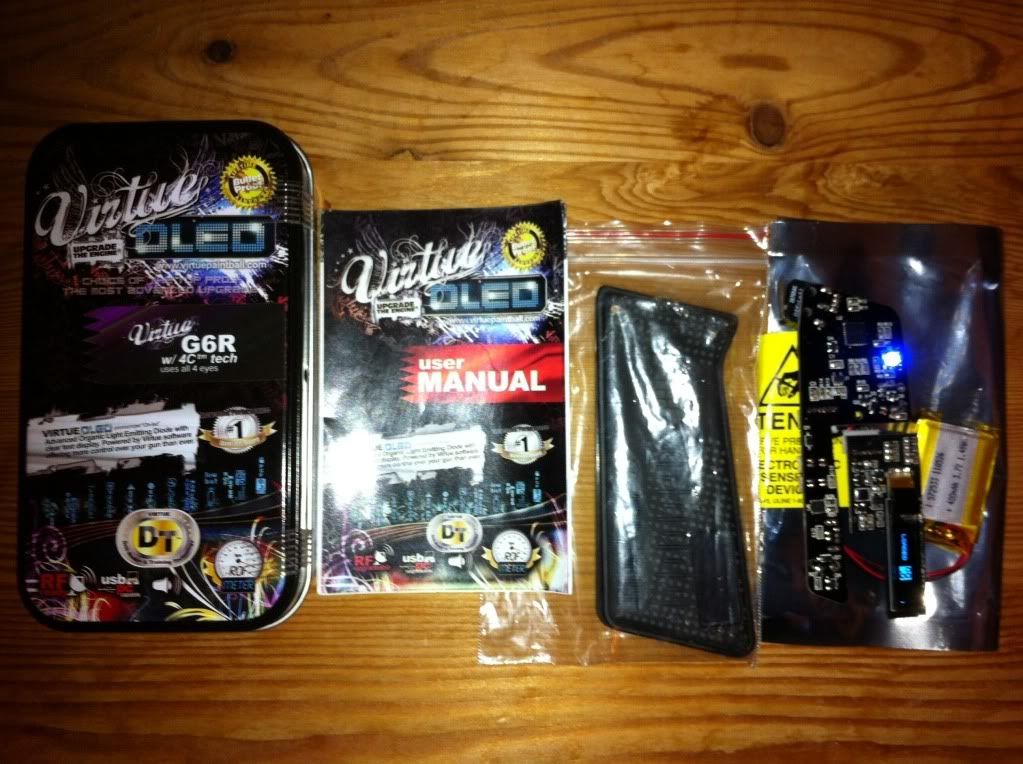 __________________
MacDev Clone GTi Silver/Aqua
Tarantula Milled 2K3 AKA Excalibur Dust Black
DLX Luxe 2.0 Eggplant/Gold
Bob Long Marq RIPPER VCOM
Bob Long G6R Polished Titanium/Purple
Dye White Gold NT10
Ripper Angel LCD
My Old Feedback