RULES
Post how much you want me to add!
I will not ship first. You came into my thead wanting my item(s).
I have plenty of all positive feedback
What you see is what you get, unless otherwise noted.
Post what you will be offering. Don't just post "Sig" or "PM'd I will check and if you didn't post I will ignore you.
If you are offering a trade you will be paying shipping. All items must be shipped to 30680, GA.
If you want a response PM me other wise I probably wont PM you.
I ship my things out in working condition if it arrives to you not working I'm going to assume you broke it somehow.
All prices must ADD $10 for shipping cost and Paypal fees!!!!
I only accept paypal
I ship USPS that day or the next day they're open unless the store in my town is closed then it goes UPS
Lets me mature....
And heres the gear:
- CP Stubby Tank Cover $10.00 OBO
- Dirty but overall great condition (8/10)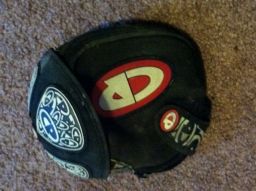 - Raider Jersey XL : $30.00 OBO
- Dirty but will be cleaned before shipped
- Great condition no holes (9/10)
- 1 of 5 Atlanta Siege Eclipse Jerseys XL : $30.00 OBO
- Some letters are coming off
- no other issues (8/10)
- Dye Red Jersey XL : $15.00 OBO
- some holes good condition (6/10)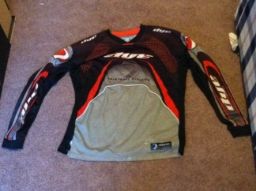 - Dye Elbow Pad S/M : $20.00 OBO (SOLDSOLDSOLDSOLDSOLDSOLDSOLD)
- Great condition no wear
- Elastic in perfect condition
- Wears more like a Small
- COndition (9/10)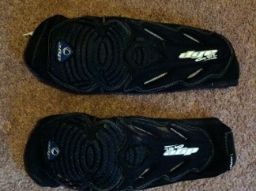 -- Exclusive 80s Vintage "IZOD LACOSTE" Khaki Jacket Sz: Med.: $50.00 OBO
- Very Good condition back tag is peeling off though (7/10)
-PS3 Games:
NCAA Football 2011: $20.00 OBO
MLB 12 The Show: $30.00 OBO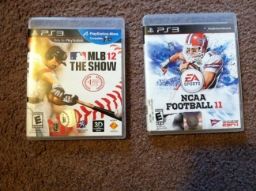 I will do trades also looking for:
Hoppers (vlocitys, vlocity Jr. , rotor, etc.)
Tanks (45/45 in hydro)
Masks ( JT, Dye I3s, etc.)
DMs/EGOs/GEOs
I can add two computers also check SIG..