I'm 17 and live in Mississippi. I got my GOG G1 this past Christmas, and i decided to make my marker look unique. Well after days of cutting, gluing, and dremeling I've finally come up with this amazing beuatiful marker
So heres the before and after picture.
Here's where i hack-sawed a GOG G1 body for the front part of the body
Here's where i drilled a hole through the slot where the maglight goes, so i could put a wodden dowel in there for extra support
Here's where i drilled holes into the body so I could put screws to hold the wodden dowel in place, so it wouldn't conflict with the side rails when i screwed them back on.
Here's where i used JB Water Weld to put in the slot in the body and I started to sand it down so it would make the gun look more legit and better looking.
I also cut off the rail hole on the very bottom and sanded them down so i could glue a longer rail on the bottom for my foregrip.
So after hours of more sanding gluing and some painting this is the final Product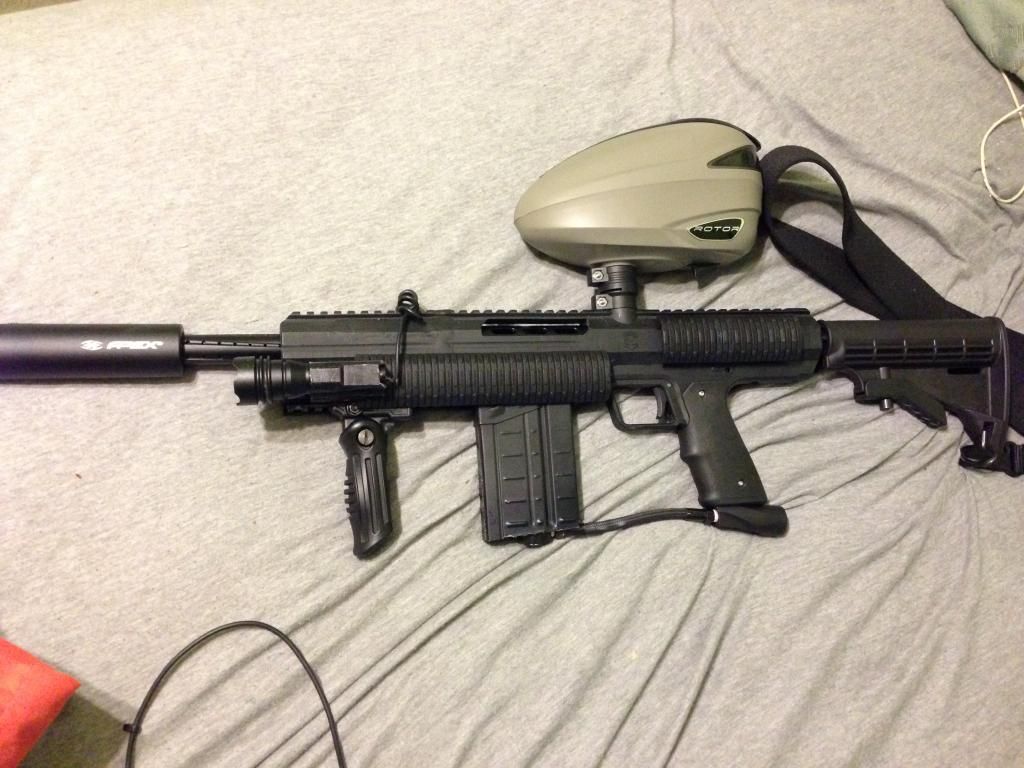 I added a NC Star foldable forgrip a tactical flashlight and a 1 point sling.
I also bought a G3 magazing to put on there i cut it to fit it around the regulator I used some JB Waterweld so secure it.
Hope y'all enjoy what i did