I have a Red (no it's not pink) Fusion F7 LE in "like used" condition.
+Internals are in excellent shape.
+No leaks
+Eyes work
+Board works (LE board with more modes)
+Noid works
+RAPS
-Some anno wear/scratches
-Previous owner stripped a screw in gripframe and widened the hole to extract it (see pics)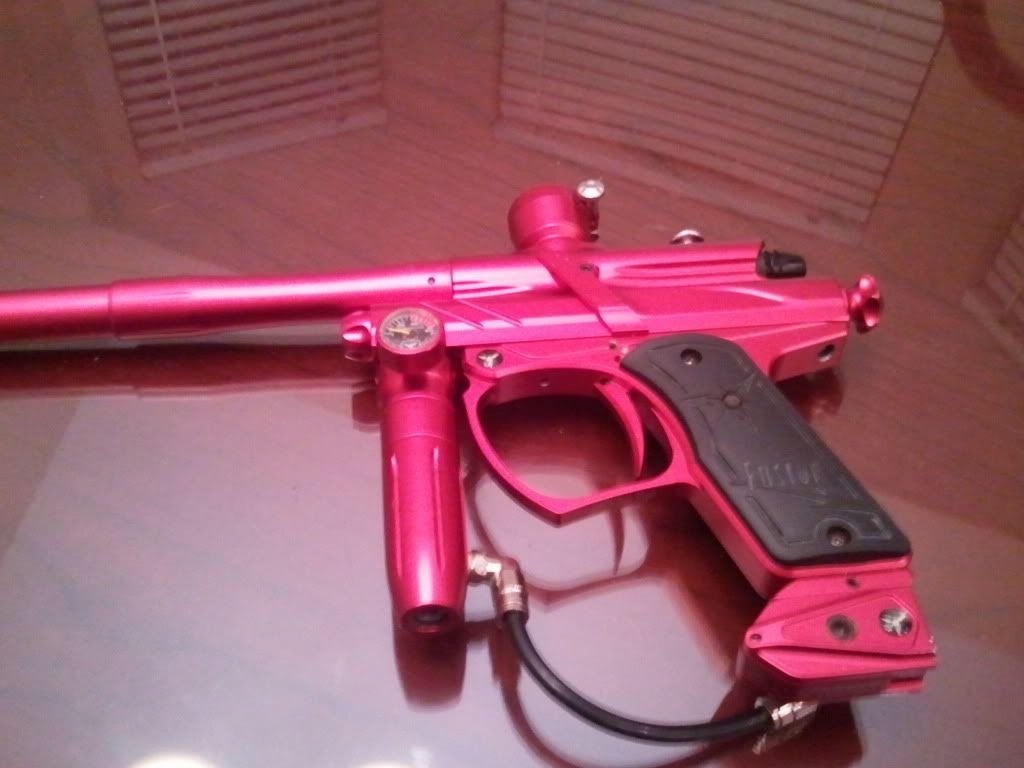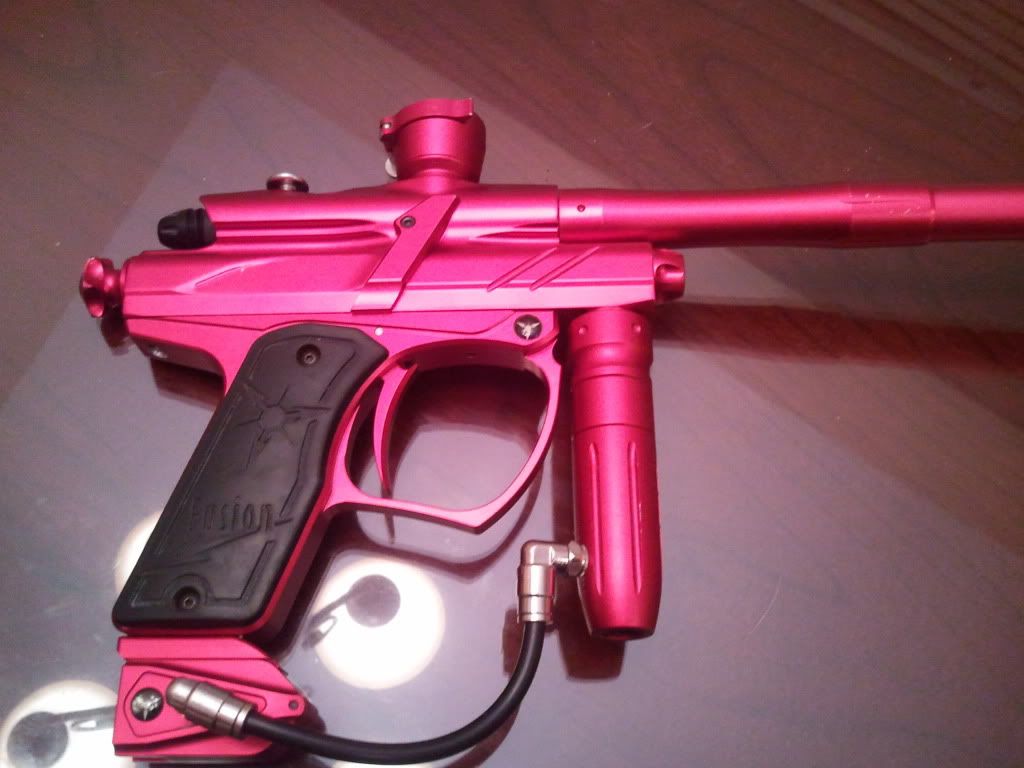 Looking to sell for $180 OBO (Paypal please) or trade for something pink (red isn't pink enough for the girlfriend)
Trades:
Invert mini (pink or purple)
PM6 (pink or purple)
Something cool that is pink or purple
X7 Phenom mag-feed kit
May add depending on what you bring to the table, we'll exchange info and discuss details over the phone before we ship/ship on the same day (and exchange tracking numbers).
Thanks for looking