Alright people, I have up for SALE today, my Silver and Pink Geo. Used last season and was known around the local field as one of the nicest shooting Geo's out there. Comes with a matching BOOST kit as well as both the stock and Softface bolt All in the factory case with a complete rebuild kit.
With this beautiful gun, Comes my Ninja tank and my Virtue spire. The tank is a season and a half old and the spire has about 6 cases through it.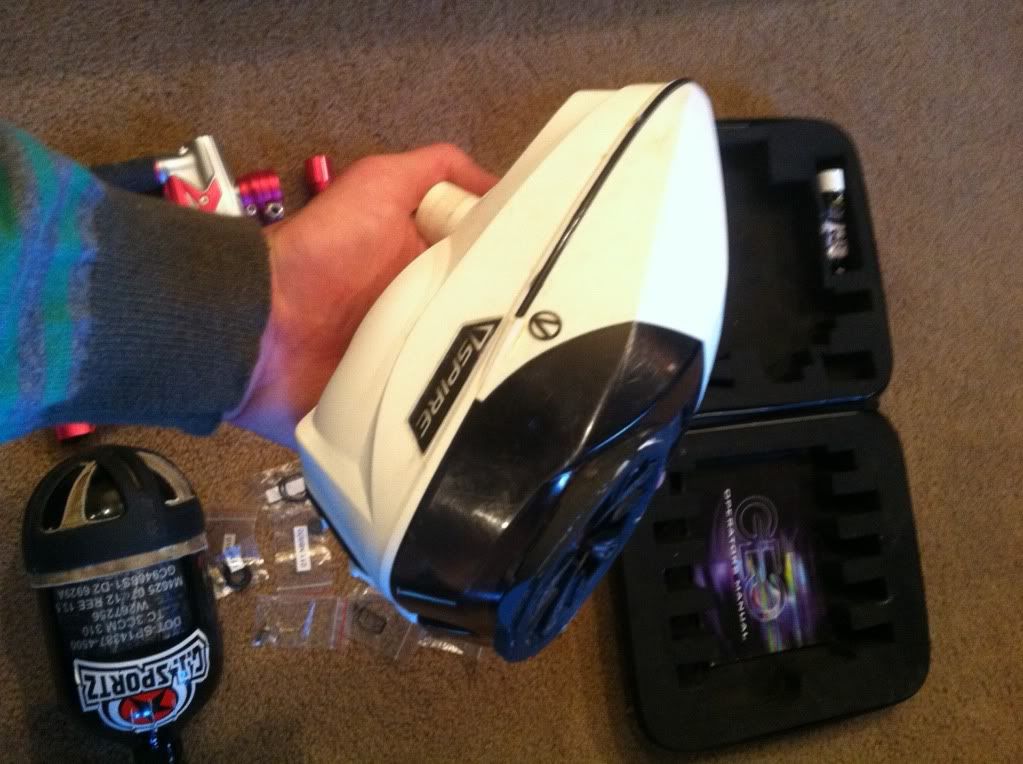 Alright, I would like to do a package deal for all of this for $1,150...
But, I know that sometimes it doesn't work out that way, So....
Geo3 w/boost&bolts - $900
Tank - $115
Spire - $150
I want CASH only please. Paypal would be prefered, but you will pay the fees.
Don't lowball me because of the 3.1 and GSL release. The 3.1 is the same thing but has piping and a different grip. And the GSL is just that, an SL... if thats what you want then go drop $1800 on it.
**CASH ONLY**CASH ONLY**CASH ONLY**CASH ONLY**CASH ONLY**CASH ONLY**
All offers will be looked at ad prices are slightly negotiable. PM me with any questions. Thanks!!