BUY 2 RF kits
get 2 white sensor harness
unplug and install a wire on the second harness
now you have a 3 wire harnees
the board has a 6 wire connector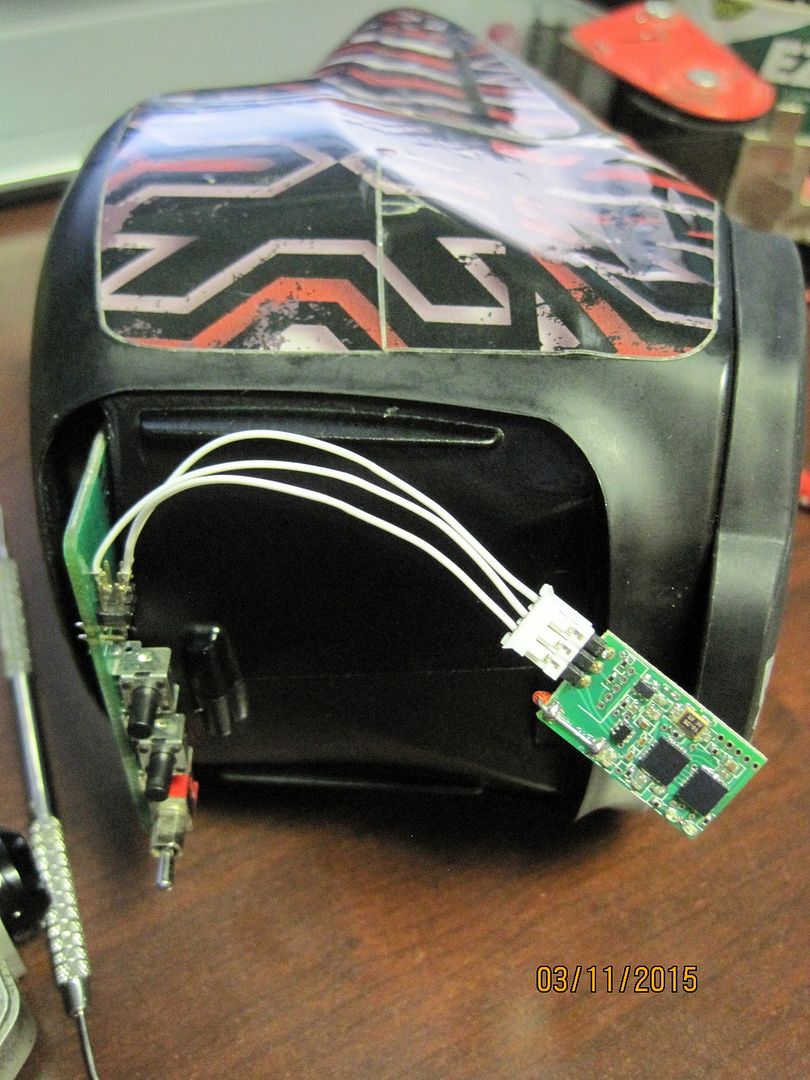 plug the 2 side wires on the top ones starting from the loader
install the middle one in the middle pin in the bottom of the board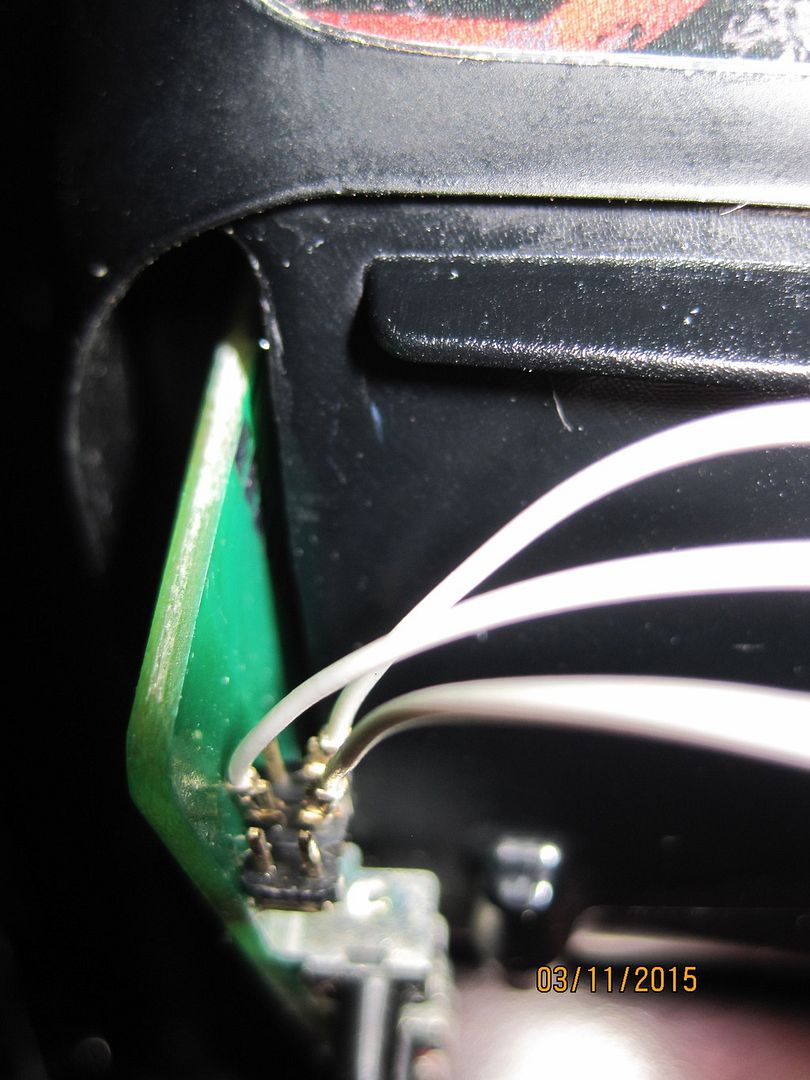 follow this intructions from simon:
1) The loader should be turned off
2) Remove the Prophecy Z2 loader backplate
3) There is a 6 pin connector on the rear of the Prophecy Z2 circuit board opposite of the on off switch. Use the appropriate harness from the Empire RF Transmitter Link Kit and plug it into the 6 pin connector. The harness should be oriented such that there are 2 wires on top and 1 wire on bottom.
4) Plug the female 3 pin side of the harness into the Empire RF Transmitter.
The link kit is now installed.
How to Synchronize Prophecy Z2 loader to marker
To use the Loader in RF mode, an Empire RF Transmitter must be installed in your marker and in your Prophecy Z2 loader.
1) Make sure your marker is degassed and unloaded.
2) Turn your marker on and if your marker has eyes turn them off so you can cycle the solenoid. Read your marker's manual for eye operation if you are having problems turning them off.
3) Remove the Prophecy Z2 loader backplate and turn on the loader.
4) Press and hold FORWARD button until both the red and green LED are on (3-5 seconds).
5) Release the forward button while the green and red LED's are lit, pull the trigger on your marker. This must be done within 2 seconds of both LEDs being on.
6) If done correctly and a signal is received by the loader the red LED will turn off and the green LED will remain on.
You are now ready to use your Prophecy Loader in RF Mode. The loader will stay synched with your marker even after you turn both the loader and marker off. You do not need to re-sync the loader and the marker each time they are turned on.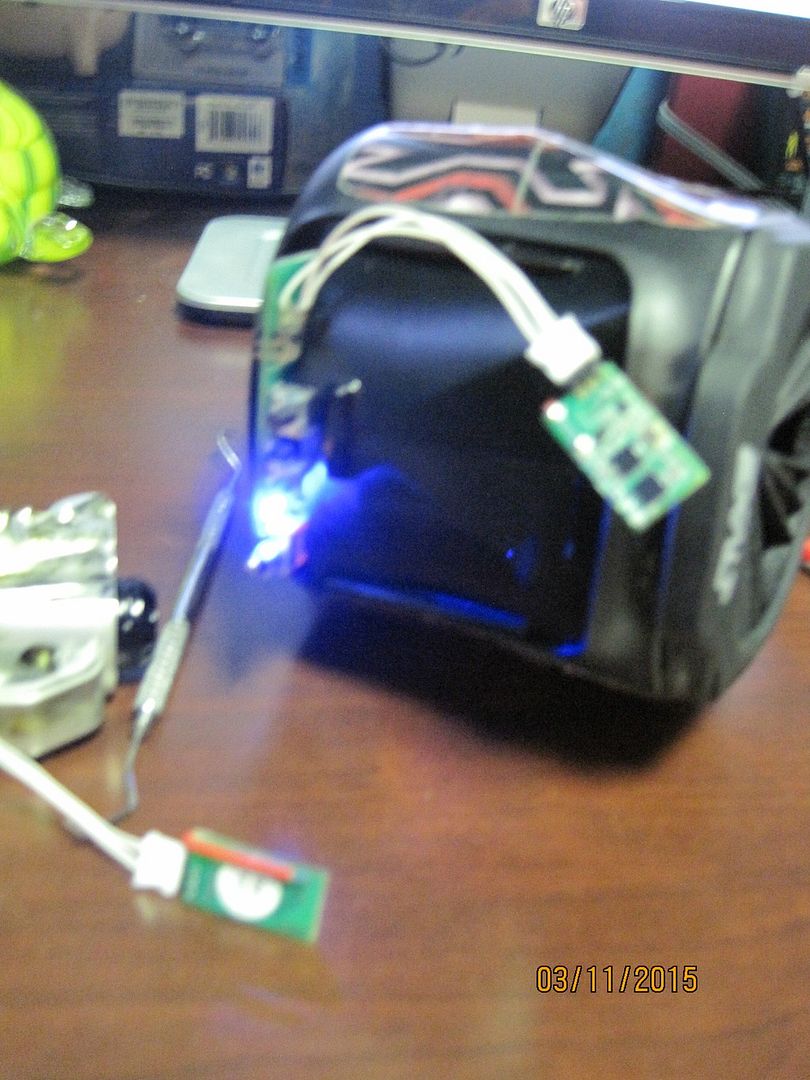 if you got the blue light, secure the wires using hot silicone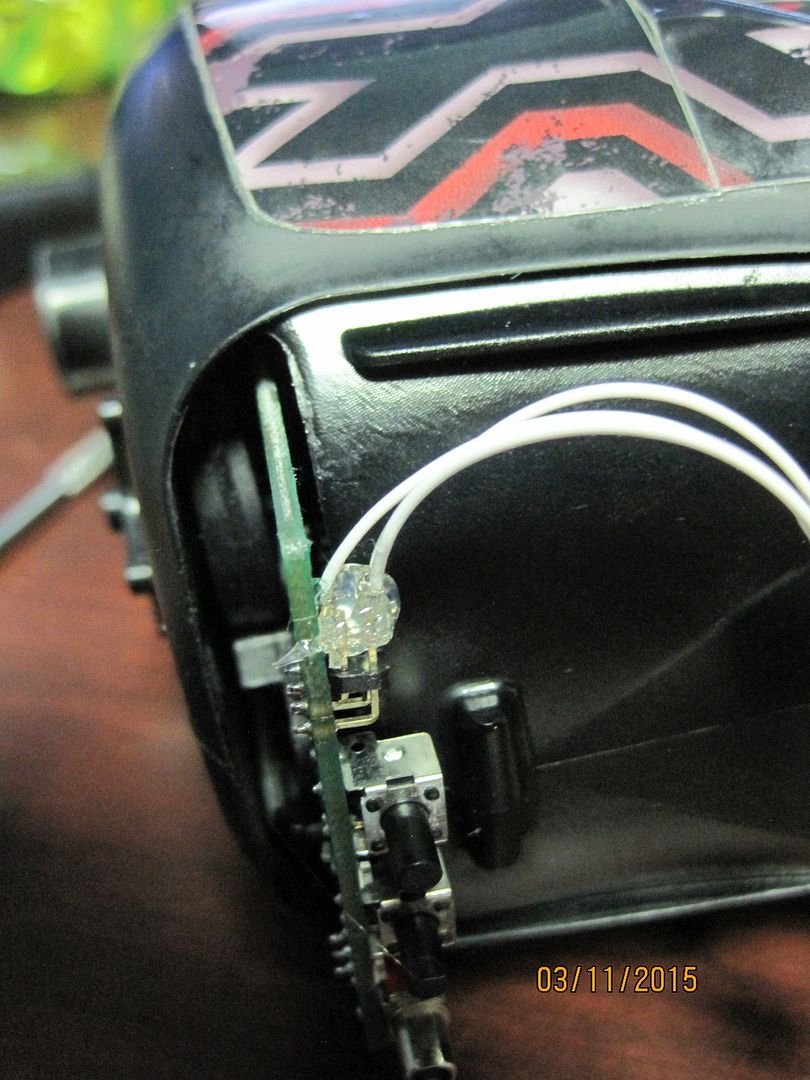 thanks I hope it works for you