Howdy guys! So I figured I'd make myself a thread so I can keep track of the markers that I have owned as well as give y'all some eye candy and a brief history of my experiences with these markers.
First off: Spyder Victor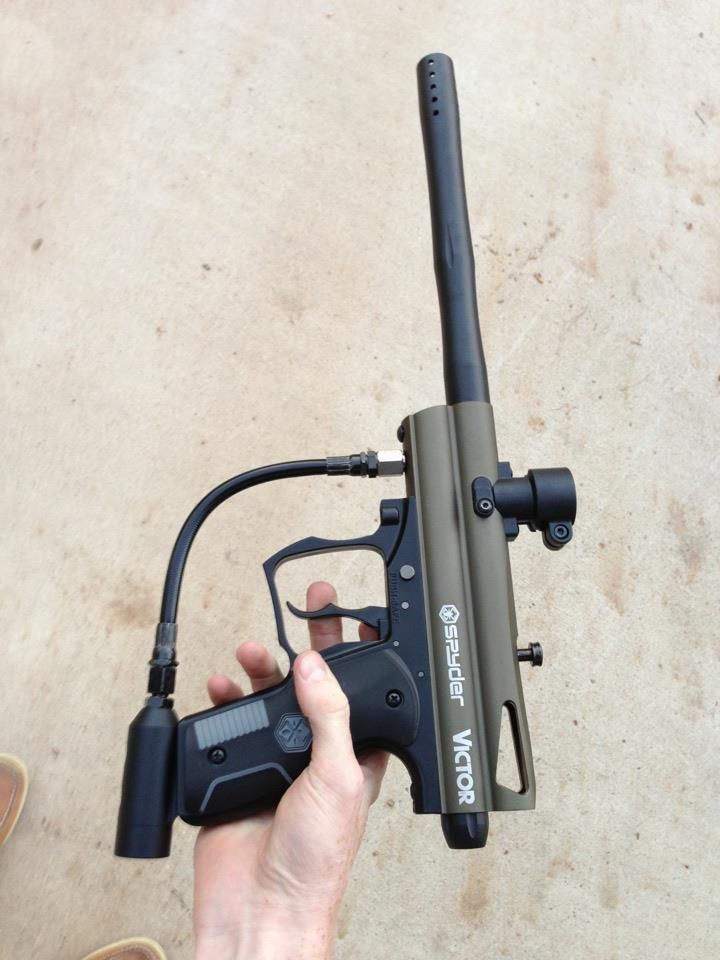 A common first marker. There's not a whole lot to say about it, except that it was always falling apart but it started my love for paintball!
PM5
I bought an electro shortly after purchasing the victor. It was in rough shape, all the screws were stripped out, and the eyes quit working after just a couple of months. This thing shot like a dream though! Buttery smooth and although the grips were uncomfortable, this was one of my favorite markers to shoot.
PM7
After a while I realized just how bulky the PM5 was, so I bought another Proto. It had a virtue board, laser eyes, CP trigger, CCM feedneck, and an Orange bolt. This is definitely one of my favorite markers for its wonderful shot quality, its great feel in the hands, and beautiful milling. Kinda sad I sold this one!
Hammer 7
Fun for all of 2 hours. I realized quickly magfed wasn't for me although first strikes were kinda cool. This marker was nothing but a pain, and I could never could get it to chrono over 230 fps. Maybe I just got a lemon, but I won't be owning another.
2002 Autococker
I bought this from a guy off of craigslist as a summer project. It was mega run down, so I stripped it down, cleaned it up, replaced the broken parts, and timed it. After that it shot like a dream! I loved the sound signature, the feel of the mechanical pneumatics, and just how much fun this gun was to play with! I really regret selling this and I'd love to pick up another cocker soon.
Azodin KP (franken-pump)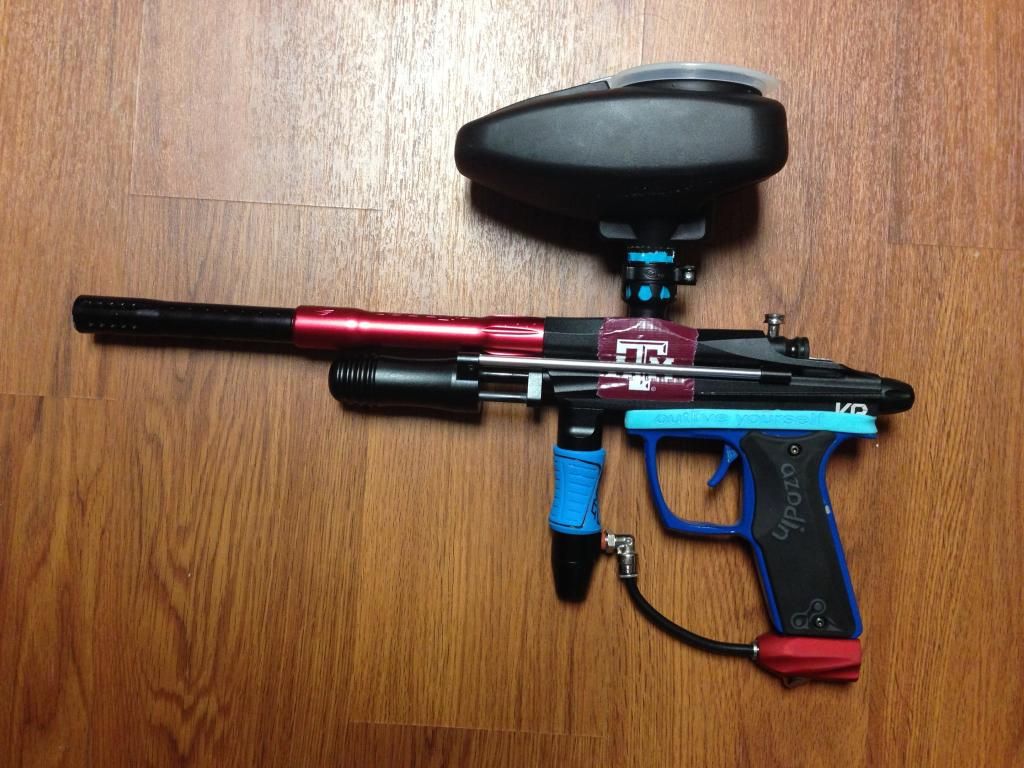 I absolutely loved this marker! The signature "fart" was so quirky and fun. The pump stroke was smooth, when it didn't fart it was very quiet, it was light, and it was a blast to play with. If I had the chance, I'd have another one no doubt.
DM14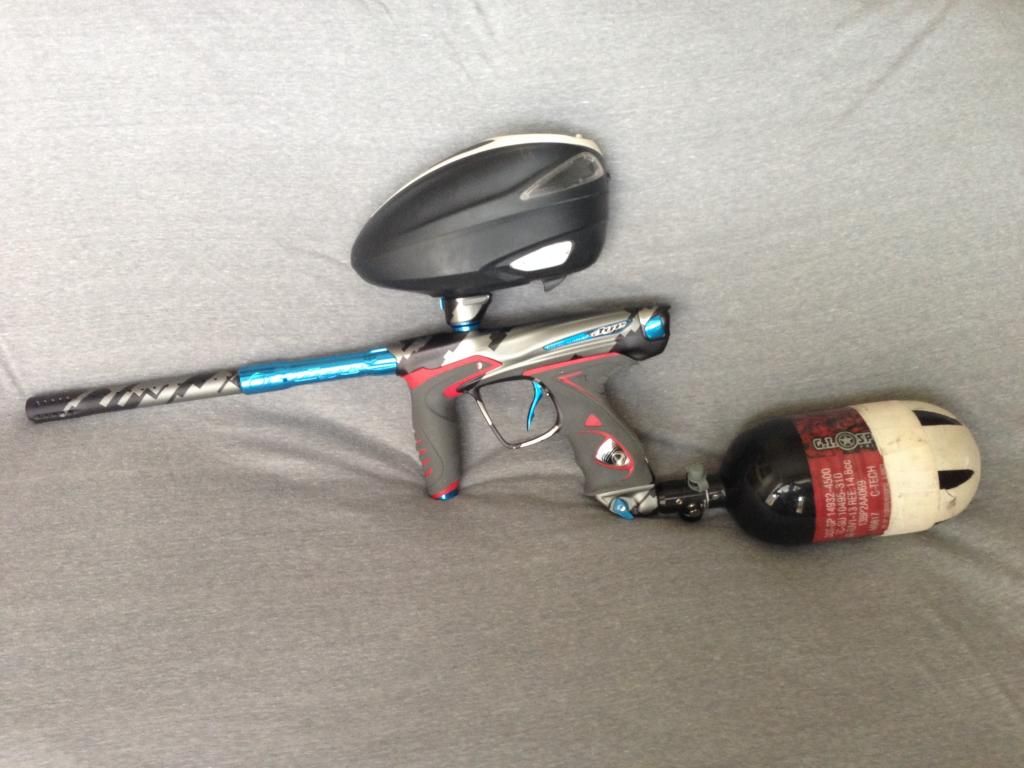 This marker is my baby. My first brand new marker. When the DM14s were first released I instantly fell in love with the PGA Airstrike Cyan colorway and when the solenoid in my PM7 took a dump, I used that as an excuse to buy this marker. Its everything I could want; ultra buttery smooth, quiet, feels fantastic in my hands, and looks downright sexy. I picked her up on Valentines day last year, and she will forever be my valentine!
When/if I get new markers I'll make sure to keep this post up to date!