ITT: Some parts off of a 2k2 timmy.
I have more pictures of everything, so if you see something you need, and want to see more, send PM.
I will assume that all offers will be "+ shipping" as different items are different weights.
I'll charge the actual cost at the post office for the item (father in-law works for the post office, so i can get a pretty accurate estimate).
Priority shipping with tracking number. Will ship the day after i receive payment (excluding shipping on sundays, and unless i receive payment in the morning, then it will ship same day).
Have no "Seller" feedback, so I will give cell # if needed for verification purposed and general questions.
On to the goods...
2k2 Black LCD Clamshell - SOLD SOLD SOLD
Chrome (Dragon?) side plates - SOLD SOLD SOLD
2k2 Poppet Spring - $8
2k2 LPR Spring - $10
Torpedo HPR Spring - $15
Ver. 2.0 WAS Board (100% working) - $35
12pin wiring harness - $10
14pin wiring harness (microswitch has been soldered by me...pic below) - $15
Prices are negotiable. Please send offers.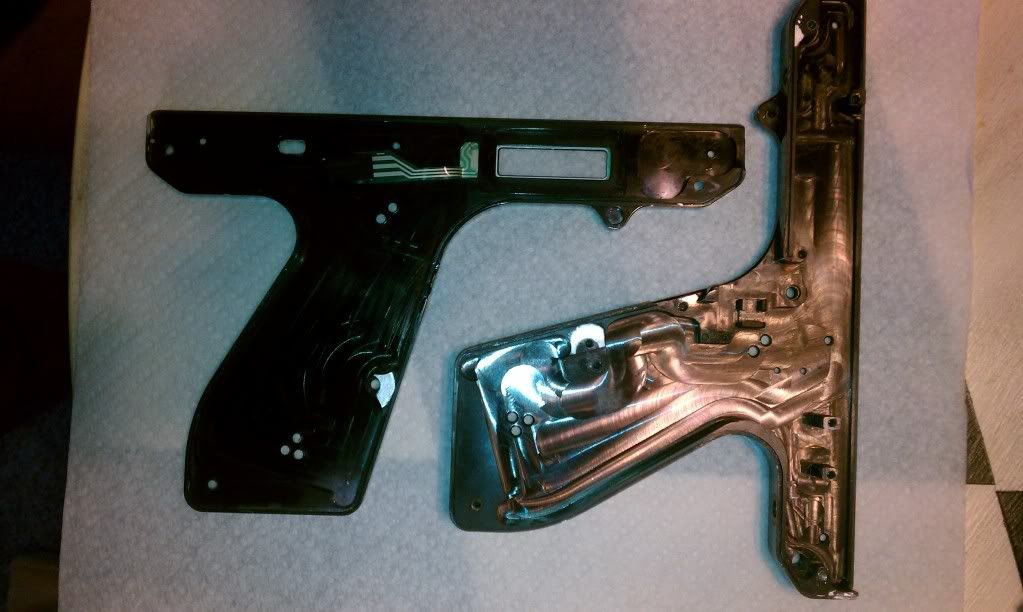 The lid screw near the on/off switch is garbage. I do not have the tools to get it out without risking damage to the aluminum. I have a picture if requested. There is a small ding on the back of the grip area. Have a picture of this as well. The membrane pad is also included, but no buttons.
These are near perfect and catch the light like a diamond. I prefer black though.
I uncovered it to show that it is soldered. Didn't want somebody to receive it and be angry that I tried to hide it. Tested it...works fine.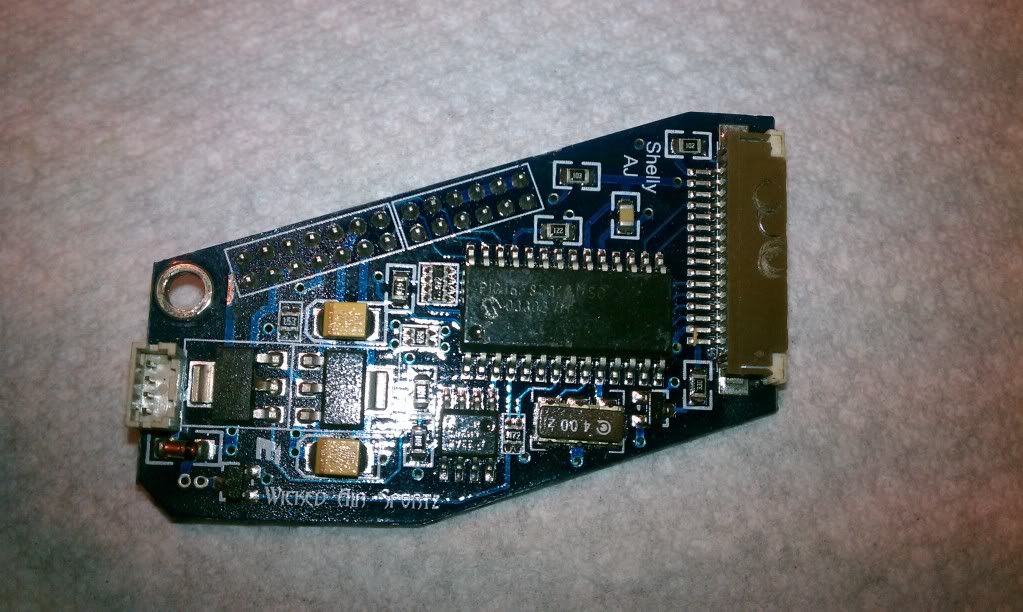 Slight wear on the LCD port from the grip screws. Just surface scratches, still works flawlessly. I, however, upgraded to a Frenzy.
I will update this thread as things disappear. If it doesn't say "SOLD" after the price, the answer is "Yes, I still have it."